Does Comcasts $250 Million Groupon Investment Make Any Sense?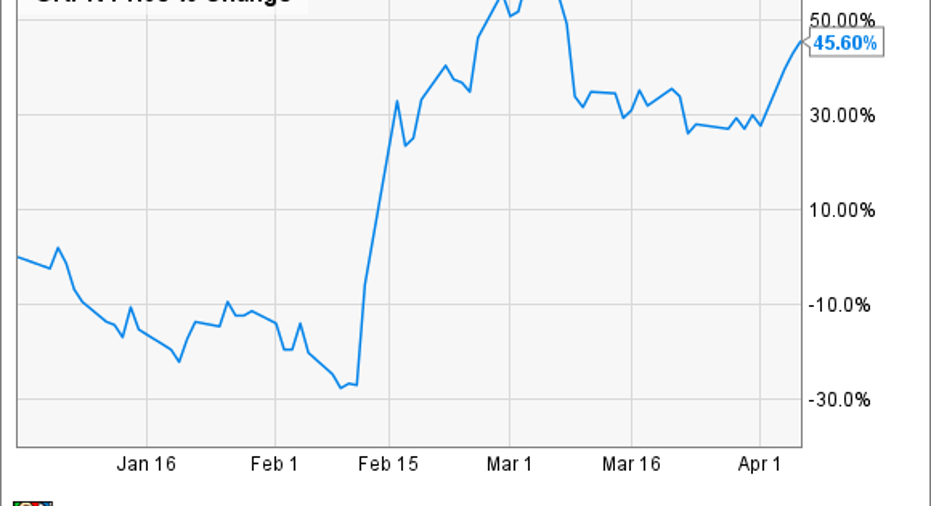 Timing isn't everything in investing, though it certainly matters to some extent.
Take, for instance, shares of Groupon , the daily deals site that rode the wave of Web 2.0 enthusiasm to greater effect than any other firm of that era. An investor casually glancing at Groupon's stock chart thus far in 2016 could rightly conclude the Chicago-based Internet company has the wind at its back.
However, this snapshot only tells part of the story. Unfortunately, the same holds true with Comcast's recent investment in Groupon.
Comcast shells out According to a press release posted to Groupon's investor relations page, theAtairos investment fund, which is backed almost exclusively by Comcast, recently agreed to invest $250 million in the company.
Formed earlier this year to invest in high-growth companies, Atairos is run by former Comcast Vice Chairman and CFO Michael Angelakis. Of its roughly $4.1 billion in assets under management, $4 billion come directly from Comcast. As such, the entity is effectively a Comcast proxy.
Per the terms of the deal, Groupon soldAtairos $250 million worth of unsecured, senior convertible notes. According to SEC filings, the notes will yield 3.25% and allowAtairos to convert the notes into Groupon stock at a strike price of $5.40 or greater, roughly 20% higher than Groupon's current share price.
According to its press release, Groupon plans to direct $200 million of the proceeds toward extending its current stock buyback program through April 2018. As part of the deal, Comcast will receive one seat on Groupon's board of directors, a responsibility that will be filled by Angelakis.
Source: Groupon
Peculiar moves As mentioned earlier, Comcast created Atairos to invest in and help operate high-growth companies -- the equivalent of a corporate venture capital fund.In this case, it appears the companies plan to explore a potential partnership between Groupon's local advertising business and Comcast's local advertising unit, Comcast Spotlight. The likely rationale at work is that Comcast could leverage Groupon's extensive network of relationships with local merchants to help increase the profits for its local advertising arm.
The idea seems plausible enough, but it also rests on the assumption that Groupon's business will stay viable over the long term, something that remains far from certain. Groupon simply isn't all that solid a business in terms of its ability to reliably produce reasonable profits. This chart illustrates the problem.
GRPN Revenue (TTM) data by YCharts
Groupon's revenue has risen more than four-fold since mid-2011. The downside for investors is that virtually none of that growth has flowed through to Groupon's bottom line.
Groupon's pricing structure simply doesn't seem able to support the firm's 4,000-strong sales staff. The firm's SG&A expenses alone, which include commissions to its sales staff, have siphoned away nearly all the firm's gross profits in each of the last four years. Equally worrisome, even as sales slowly increased, Groupon's gross profits contracted year-over-year last year as the company continued to lean more heavily on its direct merchandise sales business to drive revenue growth.
Groupon isn't in imminent danger of going out of business, but with scant evidence to support the idea that it will eventually flip to profitability, Groupon appears to be a less than ideal candidate for investment or potential partnership from Comcast.
The article Does Comcasts $250 Million Groupon Investment Make Any Sense? originally appeared on Fool.com.
Andrew Tonner has no position in any stocks mentioned. The Motley Fool has no position in any of the stocks mentioned. Try any of our Foolish newsletter services free for 30 days. We Fools may not all hold the same opinions, but we all believe that considering a diverse range of insights makes us better investors. The Motley Fool has a disclosure policy.
Copyright 1995 - 2016 The Motley Fool, LLC. All rights reserved. The Motley Fool has a disclosure policy.