Does American Airlines Have Too Much Debt?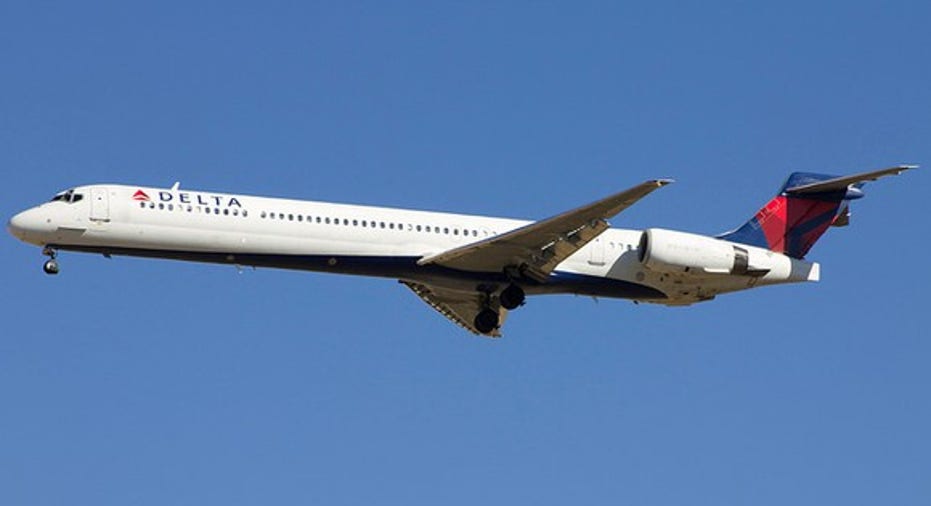 Over the past five years, American Airlines has spent heavily on new aircraft to modernize its fleet. More recently, it has spent enormous sums on share repurchases, more than $5 billion since the beginning of 2015.
As a result, while American Airlines has become quite profitable, it has also accumulated a large debt burden, particularly compared to industry rival Delta Air Lines .
American Airlines has more debt than any other airline. Image source: American Airlines.
This reflects a fairly aggressive financial strategy at American Airlines. However, the company's high debt level is not as big a problem as it might appear, because its heavy spending on new airplanes is set to wind down starting in 2018. This will free up cash for American Airlines to pay off its debt thereafter.
American Airlines' debt burden rises
At the end of 2013, shortly after its merger with US Airways, American Airlines had $16.8 billion of debt on its balance sheet. Since then, its debt burden has steadily risen, reaching $21.7 billion as of the end of last quarter. On the plus side, American does have $6.9 billion of cash and investments on its balance sheet.
In addition to its debt, American Airlines also has substantial annual payments for airplanes that it leases. Financial analysts consider aircraft leases to be similar to debt in that the airline is required to make a long-term stream of payments. As a result, in evaluating an airline's debt burden, analysts typically use an adjusted figure that includes the value of its aircraft leases.
Using an industry-standard adjustment technique (seven times aircraft rent expense), the value of American Airlines' aircraft leases is $8.7 billion and American's net debt is a hefty $23.5 billion.
By contrast, Delta Air Lines has prioritized capital spending discipline and debt reduction in recent years. As a result, Delta ended 2015 with adjusted net debt of just $6.7 billion, down from $17.0 billion at the end of 2009.
Fleet age is a big difference
Delta Air Lines has clearly adopted more conservative financial policies than American Airlines. However, the advantage of American's heavy capital spending is that its aircraft fleet is getting much younger. In fact, by the end of 2016, American's average mainline fleet age will fall below 10 years. Meanwhile, Delta's average fleet age will likely remain near 17 years.
Delta Air Lines has kept older airplanes in its fleet.
As a practical matter, this means that American Airlines will be able to cut capex significantly in the future. In 2016, the company expects to spend $5.7 billion on capex, including $4.5 billion for aircraft purchases and deposits.
Capex will remain elevated next year, as American Airlines has $4.6 billion in aircraft purchase commitments for 2017. However, capital spending will fall rapidly thereafter. Aircraft purchase commitments average $3 billion for the 2018-2020 period. Furthermore, American has $4.5 billion of total commitments for the 2021-2023 period.
Indeed, capital spending is likely to remain quite low for American Airlines during the 2020s, unless favorable economic conditions support significant growth. About half of American's fleet is less than 10 years old today, and the carrier's more than 300 outstanding orders will replace most of the remainder of its fleet.
Low capex offsets high debt payments
American Airlines will have an extremely young fleet by 2020. This should allow it to keep annual aircraft spending around $1.5 billion during the following decade. Meanwhile, Delta Air Lines has been much stingier about capex in recent years, but its capital spending is now on an upward trajectory as it needs to replace the oldest planes in its fleet.
The sharp decrease in capex at American Airlines after 2017 -- and especially after 2020 -- will allow the company to use its operating cash flow to pay down the debt it has taken on recently. By funding its fleet replacement with debt rather than cash, American is effectively spreading the cost over a longer period of time.
A severe aviation industry downturn could still interfere with American Airlines' ability to make its scheduled debt payments. Nevertheless, the company's low capital spending needs for the decade after 2020 limit the risk of its debt-heavy capital structure.
The article Does American Airlines Have Too Much Debt? originally appeared on Fool.com.
Adam Levine-Weinberg is long January 2017 $40 calls on Delta Air Lines and long January 2017 $30 calls on American Airlines Group. The Motley Fool is long January 2017 $35 calls on American Airlines Group. Try any of our Foolish newsletter services free for 30 days. We Fools may not all hold the same opinions, but we all believe that considering a diverse range of insights makes us better investors. The Motley Fool has a disclosure policy.
Copyright 1995 - 2016 The Motley Fool, LLC. All rights reserved. The Motley Fool has a disclosure policy.