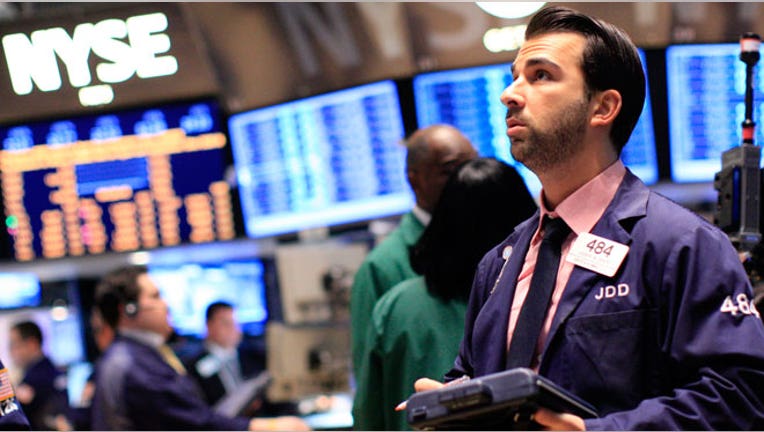 As Mike Ditka and just about any other Hall of Fame football coach will tell you, the best offense is often a good defense.
Just don't try telling that to the bears, the stock market bears that is. Skeptics of the latest leg of the four-year-old bull market contend that the recent outperformance by traditionally defensive stocks like telecoms and utilities is actually a sign the gains can't be sustained.
"Near term I think the market is waving a caution flag because of the defensive leadership," said Terry Sandven, chief equity strategist at U.S. Bank Wealth Management, a division of U.S. Bancorp (NYSE:USB).
On the other hand, market bulls believe those concerns are seriously overdone, especially given historical precedent and the fact that fat dividends from counter-cyclical stocks like Procter & Gamble (NYSE:PG) help satiate investors' relentless search for yield in today's zero-interest rate environment.
"We find nothing 'questionable' or suspect about the rally simply because it's being led by one sector over another," Dan Greenhaus, chief global strategist at BTIG, told clients in a note this week. "We take issue with the idea that cyclicals have to be leading."
While bulls and bears may disagree about what the defensive leadership means, there is little argument about how hot these counter-cyclical sectors have been.
As the S&P 500 has marched to all-time highs this year, its strongest-three performing sectors have been health care (18.6 %), consumer staples (17.7%) and utilities (16.7%). All three of these groups have outperformed the S&P 500's healthy 12% advance.
'Reason for Caution'
Defensive stocks have traditionally served as a place for investors to store cash during poor economic times because they offer larger dividends and products and services that generally remain steady even if the economy is stalling.
"Regardless of the economic environment, we're still going to need to pay our light bills," said Sandven.
In bullish times -- like when the Dow Industrials are notching record after record -- the markets tend to be led by more economically-sensitive sectors like materials, technology and industrials, all of which are trailing the broader markets this year. Materials have gained just 3.6% in 2013, while IT is up less than 6%.
This trend was even more pronounced in April, when telecom and utilities leaped 6.2% and 5.7% a piece, trouncing the 0.9% and 1.2% retreats for industrials and energy.
"It has everything to do with quantitative easing."
So should investors be worried about defense leading at a time that offense usually does?
"The thing that concerns us most is it's very hard to have a strong market when you're leading with defensive sectors," said Bruce McCain, who helps manage more than $20 billion as chief investment strategist at KeyCorp.'s (NYSE:KEY) Key Private Bank.
McCain said investors should play it safe until they see outperformance by cyclical sectors like materials and industrials.
"When defensive names outperform, that is a sign that the market is signaling economic weakness and is a reason for caution," said Sandven.
Contrarian Signal?
Others not only think these concerns are overblown, they believe defensive leadership is in fact a bullish sign at this stage of the rally.
"It actually validates the move. If you're seeing cash allocated to dividend-paying stocks or ones with a defensive posture, it means investors are dipping their toes in the water," said Peter Kenny, chief market strategist at Knight Capital Group (NYSE:KCG). "It's definitely going to engender more confidence and more risk-on appetite. Confidence will bleed into less defensive names."
It's worth pointing out that the defensive leadership is less pronounced when looking at the markets going back to the November low instead of just 2013. Since the markets bottomed in the fall, financials and consumer discretionary stocks, two of the most economically-sensitive groups, have outperformed all other sectors except health care.
Market bulls believe investors shouldn't be scared away by the defensive leadership because it's largely just a reflection of the Federal Reserve inflating its balance sheet beyond $3 trillion in an effort to grow the economy.
With bonds yielding next to-nothing, cautious investors have few places to turn other than stocks, particularly dividend-yielding ones. Sandven said about 55% of S&P 500 have dividends that yield more than 10-year Treasurys.
"It has everything to do with quantitative easing," said Kenny.
David Bianco, chief U.S. equity strategist at Deutsche Bank (NYSE:DB), said investors shouldn't question the legitimacy or sustainability of the rally simply because of the defensive leadership.
"Interest rates are low, which makes dividends attractive, and corporate borrowing costs are dirt cheap which invites debt issuance to fund dividend hikes and share buybacks," he said in an email. "Tech will be the next sector to surge on the same drivers."
Historical Precedent for Defensive Leadership
There are also offensive characteristics inside some of these defensive sector rallies.
For example, health care is being carried higher by red-hot biotechnology stocks, including Celgene (NASDAQ:CELG) and Gilead Science (NASDAQ:GILD) -- each of which have soared more than 40% this year.
The same can be said about the consumer-staples group, which has enjoyed an M&A-fueled bid in the wake of Warren Buffett's $28 billion buyout of ketchup maker H.J. Heinz (NYSE:HNZ).
While market participants have focused on the defensive nature of the rally of late, it's not exactly a new phenomenon.
Greenhaus notes that since the start of 2011, health care has surged about 50%, consumer staples have rallied 40% and utilities and telecoms are up 30% -- all of them outperforming the S&P 500.
"This is not simply a 2012 story," he said.
Likewise, during the bull market run of 2002-2007, utilities were the No. 2 sector, surging 121% over that span. When the "snapback" year of 2003 is excluded, Greenhaus noted that telecoms and staples also outperformed during that period.
"There was little attention paid to defensive outperformance and few questioned the 'legitimacy' or the stability of the rally for this reason," he said.