Do This Before Closing on Your Mortgage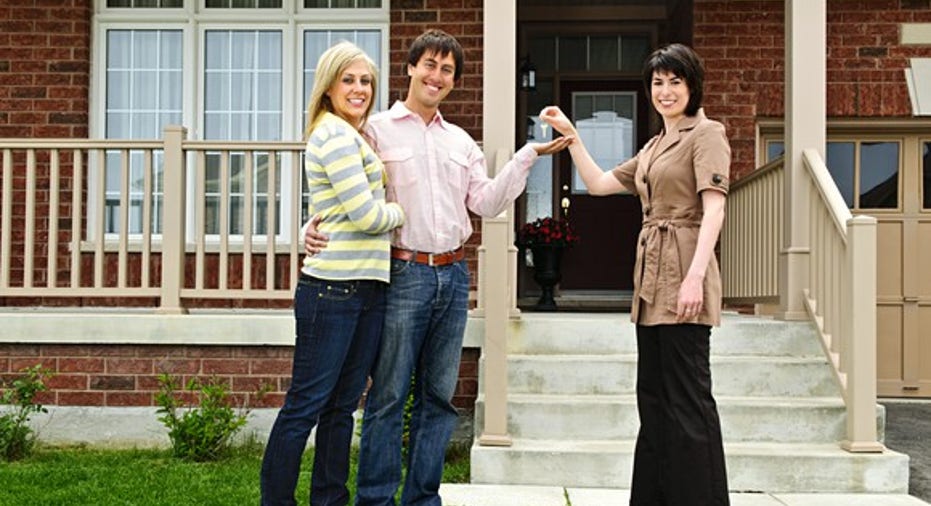 Looking forward to closing on your mortgage and starting your life as a new homeowner? Not so fast. When it comes to real estate closings, you never know what last-minute hiccups you might encounter. Here are a few moves you can make to help ensure that things go smoothly.
1. Secure homeowners' insurance
Most folks are aware that they'll need insurance upon occupying a new home, but you may not realize that most lenders insist that a policy be in place prior to closing. Often, your lender will require that you submit proof of not only having obtained insurance but having prepaid your first year's premium in full. (Going forward, you can typically break out your payments over 12 months so you're not laying out as much cash at a time.) Make sure you're all set insurance-wise to avoid last-minute problems.
IMAGE SOURCE: GETTY IMAGES.
2. Review your loan documents in advance
One way to help ensure that your closing goes as planned is to review your loan documents in the days prior. Your lender is actually required to provide your closing settlement statement at least 24 hours in advance of your closing, which will detail your various costs and requirements. Keep in mind that if your actual closing costs vary greatly from the estimated costs your lender provided up front, you may need to engage the help of your attorney to get things settled in time.
Also, sometimes the people who draw up closing documents make mistakes. Identifying and correcting errors in advance (such as the spelling of your name) will help you avoid setbacks on the spot.
3. Bring the right forms -- and the cash
Another good reason to study your closing settlement documents in advance is to know how much you're expected to pay on the day of your closing. Typically, you'll need to bring a cashier's check from your bank for the amount you're putting down on your home plus applicable closing costs and fees, so it's important to get that figure just right. (While you may have the option to pay via wire transfer on the spot, that's usually a more costly and complicated way to go about things.) Furthermore, you'll generally need to bring a government-issued photo I.D., like a driver's license, to your closing, as well as any specific additional information your lender requires. Make sure you know exactly what's expected of you to avoid problems or delays.
4. Avoid major last-minute transactions
Though you can't get to the point of having a closing date without having gone through the initial approval process, your loan technically isn't set in stone until you actually complete the right paperwork and hand over that cash. For this reason, it's important to avoid major financial transactions in the weeks or days leading up to your closing. Your lender might have specific financial requirements to finalize your mortgage, such as having a certain amount of available credit or cash in reserve, so it's a bad idea to open up new credit cards, make large purchases, or transfer significant amounts of money out of your bank account until your closing is done with.
Remember, just because you're pre-approved for a mortgage doesn't mean your loan is a sure thing, so don't make any financial moves prior to your closing that might work against you. There's a good chance your lender will check up on you at the last minute, so don't leave any room for surprises.
Your long-awaited closing doesn't have to be a stressful experience. Follow these tips, and with any luck, you'll soon be enjoying the benefits of having a place to call your own.
5 Simple Tips to Skyrocket Your Credit Score Over 800!Increasing your credit score above 800 will put you in rare company. So rare that only 1 in 9 Americans can claim they're members of this elite club. But contrary to popular belief, racking up a high credit score is a lot easier than you may have imagined following 5 simple, disciplined strategies. You'll find a full rundown of each inside our FREE credit score guide. It's time to put your financial future first and secure a lifetime of savings by increasing your credit score. Simply click hereto claim a copy 5 Simple Tips to Skyrocket Your Credit Score over 800.
The Motley Fool has a disclosure policy.