Do Medicare Increases Cut My Social Security Check?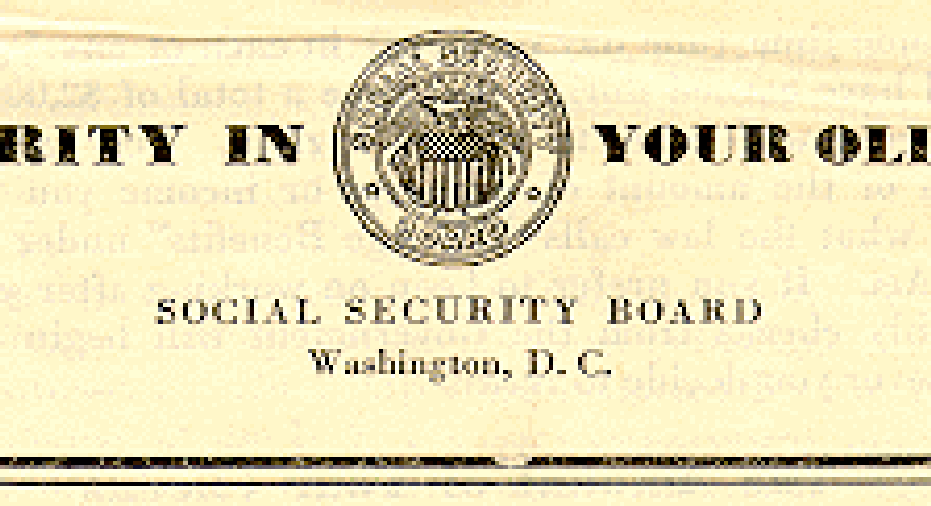 Image source: SSA.
Medicare and Social Security are the two most important programs supporting seniors in their retirement years. By addressing basic financial and medical needs, the two programs work in tandem, and the Social Security Administration and the Centers for Medicare and Medicaid Services cooperate with each other to make it easier for people to claim the coverage and benefits they've earned. One law goes even further, helping to protect Social Security recipients in some circumstances from costly Medicare premium increases that could otherwise result in having their monthly Social Security payments cut. Below, we'll take a closer look at this provision to see how it's helping millions of retirees right now.
Medicare, Social Security, and the hold-harmless provision The SSA and the agency that runs Medicare have streamlined their operations to work together whenever possible. Retirees can file a single application to receive both Social Security benefits and Medicare coverage. In nearly all cases, Social Security recipients have their Medicare premiums paid directly from their benefit checks. This arrangement makes it easier for seniors to maintain their dual coverage without having to deal with unnecessary back-and-forth financial transactions with the two agencies.
Occasionally, the link between Social Security and Medicare has unintended consequences. In particular, Medicare premiums are tied to the costs of healthcare, but increases in Social Security benefits are tied to a broader measure of inflation that includes other goods and services. Consequently, there are times when Medicare premiums rise at a faster rate than Social Security. For instance, in 2016, Social Security recipients didn't get a cost-of-living increase because of falling prices in the overall economy, but Medicare premiums faced a substantial increase.
When that happens, Social Security recipients would be at risk of seeing their monthly checks actually drop. In order to prevent the financial burden of falling income, a special provision that many call the hold-harmless rule acts to protect seniors by ensuring that Social Security checks will not go down even if Medicare premiums increase. This year, an estimated 70% of all Medicare participants will benefit from the hold-harmless provision, saving almost $17 per month compared to what those not covered by the provision will pay.
Fallout from the hold-harmless provisionThe problem with the hold-harmless provision is that it imposes what many see as an unfair burden on some Medicare participants. The rule doesn't apply to those who pay income-based surcharges to their Medicare premiums, and it also fails to cover those who are receiving Medicare for the first year. In addition, those Medicare participants who have chosen not to take Social Security benefits have to pay the full price of coverage.
Even worse, the hold-harmless provision effectively raises the price tag for those people it doesn't cover. For 2016, the impact of the hold-harmless provision could potentially have led to a greater-than-50% increase in Medicare premiums for those who weren't covered under the special rule. Congress had to take action to prevent that from happening, instead implementing less draconian increases on those not covered by the rule and creating an apparatus for getting paid back for the shortfall over time.
Finally, the hold-harmless provision only covers premiums under Part B of Medicare, which provides medical services like doctor visits. It specifically does not cover prescription drug coverage under Medicare Part D. That means that if a prescription drug plan sees its premiums rise in a year in which there's no cost of living adjustment, then your net Social Security checks could get cut. However, you'd have the option to change to a less-expensive plan under that scenario as well.
Medicare and Social Security generally work well together, and the hold-harmless provision is a good example of how the two programs try to protect their participants. The special rule isn't perfect, but it does serve a useful purpose that tens of millions of American seniors take advantage of every year.
The article Do Medicare Increases Cut My Social Security Check? originally appeared on Fool.com.
Try any of our Foolish newsletter services free for 30 days. We Fools may not all hold the same opinions, but we all believe that considering a diverse range of insights makes us better investors. The Motley Fool has a disclosure policy.
Copyright 1995 - 2016 The Motley Fool, LLC. All rights reserved. The Motley Fool has a disclosure policy.