Disney's Next Theme Park: Colombia?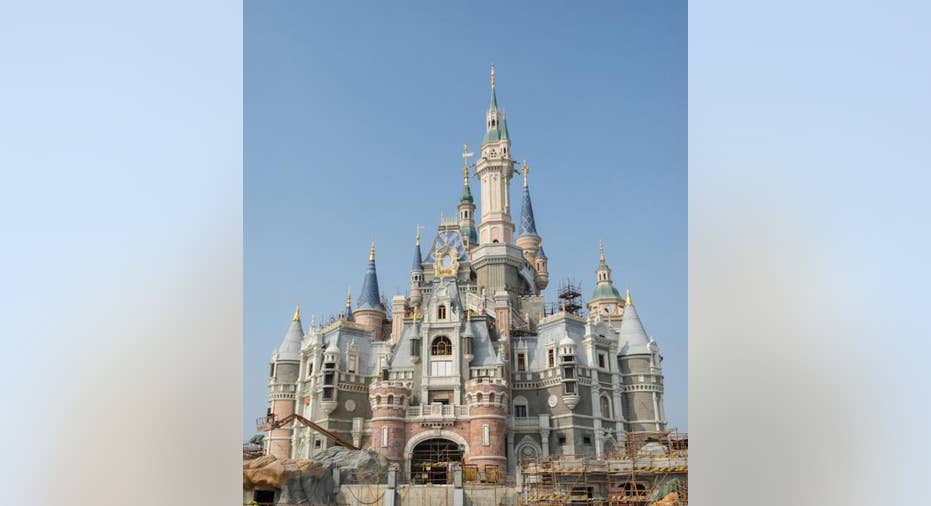 Image source: Disney.
Disneyis now a month away from cracking open Shanghai Disney to day guests, and demand for tickets and on-site lodging has been strong. Speculation will inevitably turn to where Disney's next "gate" will be, and while there will always be chatter about Disney World building a fifth theme park in Florida, or a third attraction in California, there could be a dark horse in South America.
A penny stock with interests in Colombia pushed out a press release discussing a Disney theme park in the country as if it were practically a done deal. The headline itself is pretty tantalizing:
"New Colombia Resources Announces US$10 Million Project to Build a 920,000 m3 Water Reservoir Near Walt Disney's New Theme Park in Colombia"
Wait. What? Disney has a theme park in Colombia?New Colombia Resourceseven tickered Disney in Wednesday's press release, assuring that Disney shareholders would be left scratching their heads as they scrolled through their ticker news feeds.
Disney doesn't naturally have a theme park in Colombia, but you would have walked away thinking that it was a near certainty after reading the press release. New Colombia Resources details how it plans to build a water reservoir, 25 miles from where a 1,200-acre theme park is supposedly being built in Girardot, Colombia.
The press release then details how the Girardot mayor announced last year that Disney executives were scouting the city for 1,200 acres to build a theme park, only to revise that later by saying that the project is being considered by Mexican investors hoping to build a Disney-like theme park.
"I don't want to make announcements for Disney, but I need to move this project forward for the benefit of the whole community," New Colombia Resources president John Campo is quoted as saying in the press release. "Our sources tell us they've sold land to Disney, which is the best kept secret in Colombia."
Could this be such a well-kept secret that even Disney doesn't know about it? To be fair, a theme park in Latin America is inevitable. Disney World is brimming with South American visitors, and Disney's cable properties are popular throughout the region. There's a wide chasm between the rich and poor through most Latin American countries, but the wealthy have a lot of money -- and the middle class is starting to grow.
However, it's odd to lean on a comment that a mayor redacted as a fait accompli. Even if Disney executives were scouting locations through Girardot -- and that's certainly possible -- they probably scout a lot of locations. When a deal with Disney is signed -- typically heavily financed by the host as we've seen in Japan, France, and China -- the media giant shouts it from the rooftops.
There will be a Disney theme park in Latin America one day. It could be in Colombia. It may very well be in Girardot. For now, it seems more like wishful thinking from a penny stock commanding a mere $3 million market cap with interests in coal, mining, medical marijuana, and other resources, weaving Disney into its press release to draw attention.
The article Disney's Next Theme Park: Colombia? originally appeared on Fool.com.
Rick Munarriz owns shares of Walt Disney. The Motley Fool owns shares of and recommends Walt Disney. Try any of our Foolish newsletter services free for 30 days. We Fools may not all hold the same opinions, but we all believe that considering a diverse range of insights makes us better investors. The Motley Fool has a disclosure policy.
Copyright 1995 - 2016 The Motley Fool, LLC. All rights reserved. The Motley Fool has a disclosure policy.