Disney World Rolls Out Deal to Drum Up Attendance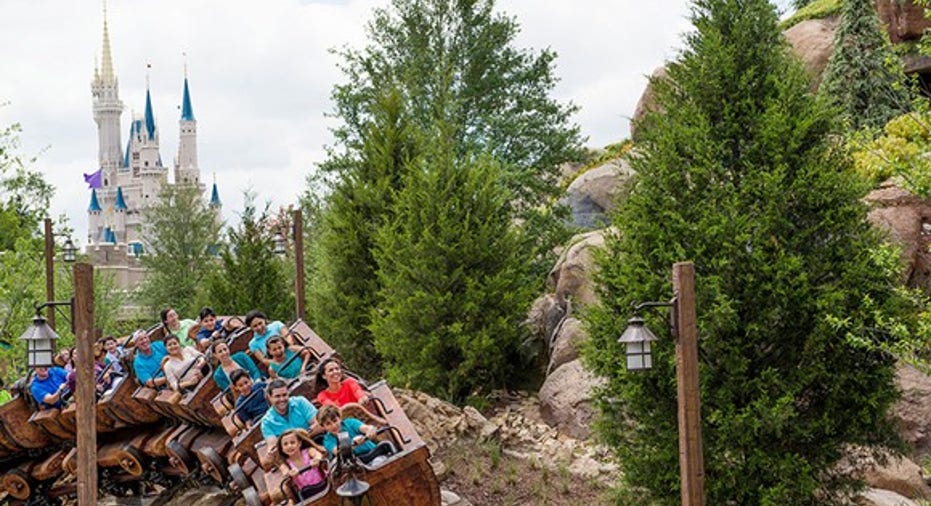 Image source: Disney.
Meandering theme-park attendance findsDisney(NYSE: DIS)bringing back a popular discounted multi-day ticket for Disney World locals. The Discover Disney ticket lets Florida residents visit any three Disney World parks, from now though June 9, for $139. That's a big price break from the regular three-day ticket that sets out-of-state tourists back $290. It's also more than the comparable $185 three-day ticket regularly available for Florida residents.
This is the same $139 price for the Discover Disney promotion that the media giant ran two years ago, a surprise, since theme-park prices have climbed sharply in that time. The offer this time around is also sweeter, as the 2015 offering had a blackout period during the potent Easter school break. The only restriction this time around is that the ticket can't be used at Disney's Animal Kingdom starting on May 27, a fair indicator that May 27 will be the grand opening of the ambitious Pandora -- The World of Avatar expansion.
There's a $159 option for a four-day Discover Disney ticket. Folks can also pay a bit more to upgrade the passes to allow park-hopping within the same day. This is a big move for a company that seems to be admitting that it may have gotten too greedy last year -- and paid the price.
I can show you the World
Disney went with a pricier Florida resident option last year. The passes lasted longer but came with long blackout dates during the spring and summer school breaks. Disney World would post year-over-year attendance declines during the quarters ended in March and June. That could be a coincidence, but stiffer pricing for locals probably played at least a small part in the weakening attendance trends.
There were several factors weighing on the slowdown at the gate. Price increases on annual passes, a shift to tiered pricing on single-day tickets, and a lack of new attractions helped give guests more elbow room last year.
Theme-park trends at Disney World showed some improvement during the September-ending quarter, but it might not have carried over into the quarter that included the holiday season. Disney World had fewer days of having to close the Magic Kingdom for capacity constraints this time around than it did last year.
It's easy to dismiss Discover Disney as a seasonal promotion now that the holidays are over. Discovery Disney is about more than that. It's an admission that Disney may have gotten ahead of itself with some of its policies last year that alienated local regulars. Disney is taking a more aggressive tack this year, and it's the right thing to do.
10 stocks we like better than Walt Disney When investing geniuses David and Tom Gardner have a stock tip, it can pay to listen. After all, the newsletter they have run for over a decade, Motley Fool Stock Advisor, has tripled the market.*
David and Tom just revealed what they believe are the 10 best stocks for investors to buy right now... and Walt Disney wasn't one of them! That's right -- they think these 10 stocks are even better buys.
Click here to learn about these picks!
*Stock Advisor returns as of January 4, 2017
Rick Munarriz owns shares of Walt Disney. The Motley Fool owns shares of and recommends Walt Disney. The Motley Fool has a disclosure policy.