Disney World Gets Greedy in the Morning, Too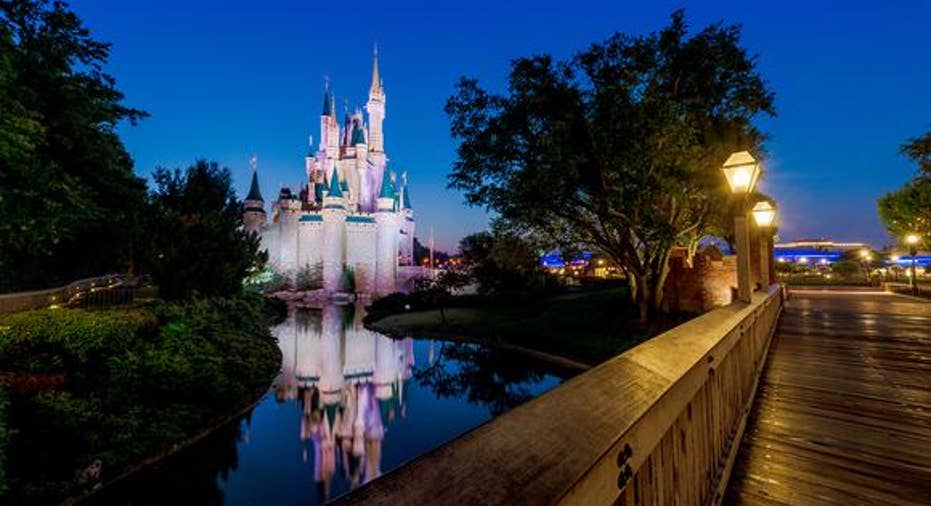 Source: Disney.
We're now just days away fromDisney'scontroversial, though likely lucrative, Disney After Hours, and it's already working on a way to milk the other end of the operating calendar.
Disney After Hours -- a three-hour event that will take place after the Magic Kingdom closes -- offers a limited number of guests willing to pay $149 apiece exclusive access to several rides, attractions, and character interactions. It will take place for the next seven Thursday nights, but now the world's most popular theme park resort has something for the early risers.
The media giant unveiled Disney Early Morning Magic on Wednesday. Guests paying $69 each will be able to enter the Magic Kingdom before it opens to the public with exclusive access to three Fantasyland attractions. They also will have access to complimentary breakfast items. Disney Early Morning Magic will be available on most Tuesday and Saturday mornings through the end of June starting on April 26.
On the surface, it may sound like a pretty good deal relative to the nighttime special, but there are some key differences. For starters, Disney Early Morning Magic participants will also need to have purchased park admission for that day. It may not be a deal breaker for folks on annual or multiday passes, but it is a factor as single-day tickets now cost as much as $124for a day.
We're also talking about fewer attractions, as guests will only have access to Seven Dwarfs Mine Train, Peter Pan's Flight, and The Many Adventures of Winnie the Pooh. It will also come with a tighter window of exclusive ride time. It starts at 7:45 a.m., but the park opens to the general public just 75 minutes later. Yes, there's breakfast, but it's not one of the elite morning spreads available elsewhere through the resort or for a lot less off-site.
This doesn't make this a bad deal. Someone making a rare visit to the park can get a jump on the crowd, knocking off three signature Fantasyland attractions and freeing up three FastPass ride reservation slots for other attractions later in the day. It will sell, and likely better than Disney After Hours.
Just like Disney After Hours, this should also help promote the value of booking a room at one of the leisure titan's on-site hotels. Guests staying at a Disney resort have access to Extra Magic Hours, offering exclusive access to select parks before they open to the public or after they close. Those experiences aren't as limited as these two ticketed events -- and the Magic Kingdom is available on different days of the week -- but it does help justify paying a premium to stay at a Disney hotel.
Disney World fans aren't going to like this. This is the latest scheme that Disney has concocted to squeeze more money out of its theme park visitors in Florida this year. We've seen Disneytest premium parking lot spaces,boost single-day pricesbyas much as 18%, and this is now the second off-hours event requiring an extra ticket purchase. Shareholders, on the other hand, will love this. Folks will pay, and as long as the initial backlash on social media doesn't turn into outright alienation Disney will be scoring another year of record financial results for its theme parks division. It's a good time to be running a theme park, and Disney ramping up premium offerings that don't get in the way of folks going for the more conventional experience is the smart thing to do.
The article Disney World Gets Greedy in the Morning, Too originally appeared on Fool.com.
Rick Munarriz owns shares of Walt Disney. The Motley Fool owns shares of and recommends Walt Disney. Try any of our Foolish newsletter services free for 30 days. We Fools may not all hold the same opinions, but we all believe that considering a diverse range of insights makes us better investors. The Motley Fool has a disclosure policy.
Copyright 1995 - 2016 The Motley Fool, LLC. All rights reserved. The Motley Fool has a disclosure policy.