Disney World Brings Back a Controversial Nighttime Event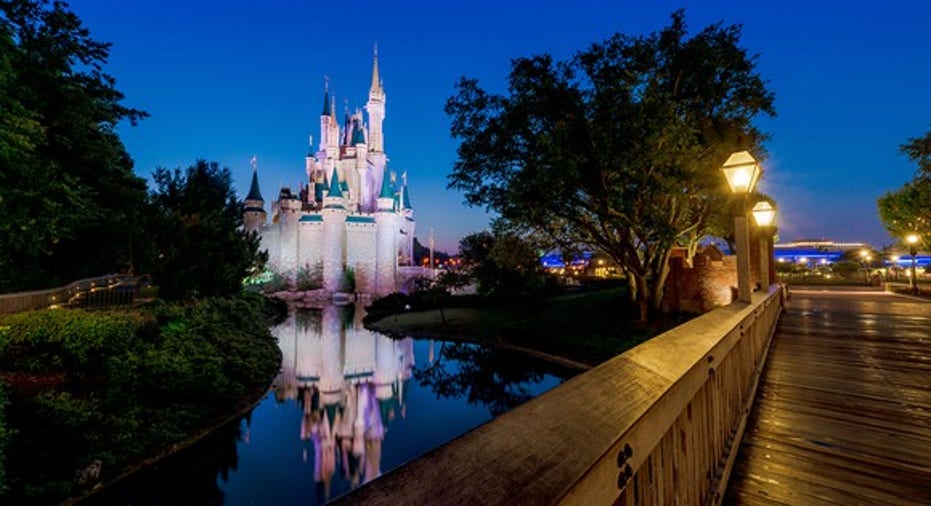 Image source: Disney.
There will be a second act forDisney's(NYSE: DIS)seemingly ill-fated Disney After Hours. In its initial springtime incarnation, folks were asked to pay as much as $149 for access to more than two dozen Magic Kingdom attractions for three hours after park closing on select nights. They were offered complimentary sodas and ice cream treats, but it was a hard sell even for a company that is used to milking a lot of dough out of its upsell-receptive visitors.
After seven reportedly poorly attended nights by paying guests in April and May, Disney After Hours came to a quiet close. It seemed as if that would be the end of the after-hours experiment, but the world's largest theme park operator is ready to give it another go according to theOrlando Sentinel.
Disney After Dark is the three-hour after-hours event's new name. It will also run on select nights early next year. Guests will continue to receive complimentary bottled sodas and ice cream novelties. One notable difference is that tickets have been marked down to $119, and that's a pretty big deal. Annual passholders and members of the Disney Vacation Club will be able to get in at a discounted rate of $89.
Getting it right the second time
The pricing for the original Disney After Hours event was never supposed to be agreeable to mainstream consumers. Disney only needed a couple thousand people in the park to create a VIP-like experience, less than 10% of the roughly 56,000 guests in attendance on an average day. If it was too cheap it wouldn't be exclusive.
However, fan reaction wasn't kind earlier this year. Venom ran high on social media and other online forums. It didn't help that Disney After Hours came months after the theme park giant rolled out double-digit percentage price hikes to its annual passesand one-day tickets. With Disney introducing everything from $35 premium parking to $649 cabana rentals, it's easy to see why it's become a year of sticker shock at Disney's theme parks. Folks paying more to visit Disney World this year is why revenue inched higher even as year-over-year attendance declined in the March and June quarters.
With guest counts finally turning higher this summer -- and this time Disney After Dark rolling out at a price point that's less than a one-day Magic Kingdom park ticket -- the new nighttime event has a better shot at succeeding. Disney was too greedy earlier this year. It may seem only slightly less outrageous this time around, but it shouldn't have a problem filling up the world's most visited theme park with this hard-ticket event come January.
Find out why Walt Disney is one of the 10 best stocks to buy now
Motley Fool co-founders Tom and David Gardner have spent more than a decade beating the market. (In fact, the newsletter they run, Motley Fool Stock Advisor, has tripled the market!*)
Tom and David just revealed their ten top stock picks for investors to buy right now. Walt Disney is on the list -- but there are nine others you may be overlooking.
Click here to get access to the full list!
*Stock Advisor returns as of November 7, 2016
Rick Munarriz owns shares of Walt Disney. The Motley Fool owns shares of and recommends Walt Disney. Try any of our Foolish newsletter services free for 30 days. We Fools may not all hold the same opinions, but we all believe that considering a diverse range of insights makes us better investors. The Motley Fool has a disclosure policy.