Disney World Begins the Long Road Back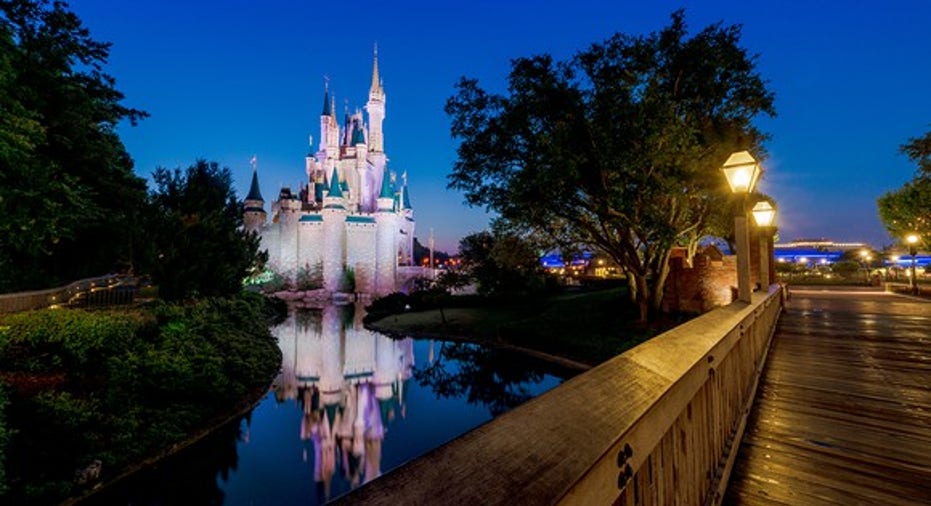 Image source: Disney.
A week ago Disney's biggest concerns at its Disney World resort in Florida seemed petty. Would guests take to the "Speak Like a Whale Day" activities slated across its resort for last Saturday, six days ahead of Finding Dory'stheatrical debut? How many Shanghai Disneyland pins would it be handing out at the four Disney World parks on Thursday, commemorating the grand opening of its newest theme park? Would yesterday's debut of Epcot's Soarin' Around the World -- an update to a signature attraction -- be a hit with audiences at its slowest-growing theme park?
Now the questions being asked are far more grim. Can it beef up security at its Disney Springs shopping and entertainment complex -- reportedly the other attack site considered by the Pulse nightclub shooter -- without inconveniencing guests to the point that they stop coming? How quickly can it put up signs across the Seven Seas Lagoon, warning guests at its premium hotels that alligator attacks might happen?
A special week for Disney World has turned into a horrific one, and now the world's leading theme park operator has to worry more about turning things around than building on its earlier success.
Bad timing
Disney World was already in a rare funk ahead of this past week's soul-crushing acts. Attendance clocked in with a year-over-year decline during Disney's fiscal second quarter ending in March. There were seasonal factors at play -- the unfavorable timing of the potent New Year's holiday on its fiscal calendar that was partly offset by the favorable timing of Easter -- but that wasn't enough to explain why Disneyland attendance moved higher while its Florida resort experienced a dip.
A rival theme park operator in Central Florida pointed to a sharp decline in Brazilian tourists weighing on results given the economic turbulence in that country, and that likely played a factor in Disney World's slip in resort occupancy rates and turnstile clicks.
Disney warned during its fiscal second-quarter conference call that the timing of the Easter holiday -- one of its busiest travel periods -- would weigh on results for the fiscal third quarter because it had taken place during the fiscal third quarter of last year. However, it was easy to assume that the March quarter's negative traffic trend in Florida wouldn't linger.
Disney World opened a new ride and debuted a couple of shows on Friday, and a highly anticipated Frozen-themed boat ride opens on Tuesday. Its least visited park may be a shell of what it used to be as construction crews spend the next few years expanding its attractions, but the new experiences should've been a dinner bell for Disney fans. Now the local tragedies have to leave one wondering if folks will come out to eat.
The weight of the World
Disney isn't alone. Comcast's Universal Orlando is also caught in the horror. At least two of the employees from the Comcast-owned resort were victims of the Pulse hate crime. However, no reports have surfaced of Universal Orlando's theme parks or Citywalk as a planned terror target. Comcast didn't have a fatal alligator attack at its on-site resort hotels.
Comcast and Disney will both suffer if tourism stalls this summer as shocked potential visitors stay away. However, Disney is the one that has to prove that it's safe. Crews were working at the Grand Floridian yesterday, erecting a fence to block guest access to the lagoon. It's a safety measure, and one that bears the price of now having to market a waterfront resort without direct access to the water. It's still a small step back to restoring its reputation as a safe and "magical" place. There will be many more steps to take.
The article Disney World Begins the Long Road Back originally appeared on Fool.com.
Rick Munarriz owns shares of Walt Disney. The Motley Fool owns shares of and recommends Walt Disney. Try any of our Foolish newsletter services free for 30 days. We Fools may not all hold the same opinions, but we all believe that considering a diverse range of insights makes us better investors. The Motley Fool has a disclosure policy.
Copyright 1995 - 2016 The Motley Fool, LLC. All rights reserved. The Motley Fool has a disclosure policy.