Disney Rips the Band-Aid off ESPN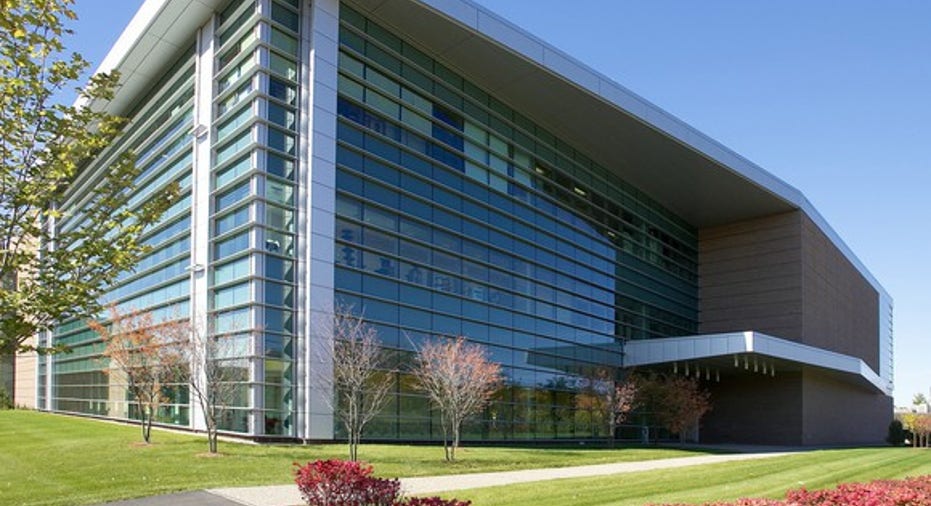 Disney (NYSE: DIS) continued its string of ESPN layoffs last week, firing 100 employees, including many on-air personalities familiar to sports fans. Those getting the pink slip include commentators such as former NFLers Trent Dilfer and Danny Kanell, former MLB stars Doug Glanville, Dallas Braden (who once threw a perfect game!), Raul Ibanez, and Jim Bowden, and former NBA star Len Elmore, along with a bunch of lesser-known Sportscenter anchors.
The sad episode is another chapter in ESPN's struggles in the face of cord-cutting, internet sports substitutes, and high-cost sports rights.
ESPN President John Skipper sent a letter to employees, which also illuminated the company's thinking on how it is going to adapt to a world that is increasingly unbundled, online, and cost-conscious. Supplementing his letter was another note from several top executives. Here's what they outlined, and what he hinted ESPN may look like in the years ahead.
source: ESPNmediazone
Personality and versatility
Skipper said in the letter that, "Dynamic change demands an increased focus on versatility and value, and as a result, we have been engaged in the challenging process of determining the talentanchors, analysts, reporters, writers and those who handle play-by-playnecessary to meet those demands."
Judging by what ESPN is doing, Skipper appears to mean the company will focus less on specialists, and more toward anchors and writers that have a distinct personality, who engage in social media, who can cover multiple sports, and work across multiple platforms (writing, TV, social media, online video).This makes sense in today's world. By only retaining talent that can do more than one thing, the company gets more value out of each personality.
Emphasis on personality. The anchors ESPN is retaining are less expert but more memorable the company executives pointed to the core it was keeping -- Sportscenter with Scott Van Pelt, Sportscenter hosts Jemele Hill and Michael Smith, radio hosts Mike Greenberg and Mike Golic, and First Take, which includes fiery commentators such as Stephen A. Smith. These personalities bring their own bit of humor, inflammatory comments, and opinions in addition to the news across TV, radio, and social media.
Digital Only
At the same time, ESPN is looking to make more content for digital-only platforms. This means not just highlights from games or reused clips from the television broadcast, but also videos made exclusively for digital, short-form platforms. The company's goal is to reach the consumer "at any minute of the day on any screen."
On that note, ESPN noted the upcoming NFL draft will be supplemented with online-only content that can be personalized to track someone's favorite team. The company also noted it will use Insagram stories for behind-the-scenes takes from live events. Finally, the company says it is relaunching its two brands Outside the Lines and E:60 with a much larger presence on social media and digital platforms.
Culling less popular sports
The employee cuts hit hardest in baseball and hockey. In addition, Baseball Tonight will now only be on Sundays. lClearly, the company is prioritizing the most popular sports (and those for which it has paid the most in sports rights fees), football and basketball. This year, ESPN will spend $1.9 billion for the NFL, $1.4 billion for the NBA, but only $700 million for baseball. $2 billion will be paid for college football and basketball.
Since ESPN is locked into these sports rights contracts until at least the early 2020s, it makes sense to prioritize its spending on those sunk costs it has already invested.
Will it be enough?
ESPN is going through a rough transition. Disney paid a huge amount for sports rights that won't expire any time soon (and will probably keep going up, with the likes of Amazon (NASDAQ: AMZN) getting into the game). Right after this occurred, cord-cutting began in earnest, and subscribers have declined from 100.1 million subscribers in 2011 to 88 million subscribers as of the last quarter. Subscriber fee increases (the price has gone up from $3.26 per sub in 2007, before the new rights deals were signed, to $7.26 today), have not been enough. On the last earnings report, cable operating income declined 11% year over year.
Disney is, of course, a conglomerate of media, film, theme park, and consumer properties. The other segments are doing terrifically, but ESPN has been its cash cow for years. Media Networks accounted for almost half of operating income last year.
Investors in the stock should monitor the upcoming earnings report for further clues on ESPN, even though the layoffs occurred after the quarter. At 20 times earnings, the company is not cheap, and investors have to hope the studio and parks business success will outrun ESPN losses in the immediate years ahead.
10 stocks we like better than Walt DisneyWhen investing geniuses David and Tom Gardner have a stock tip, it can pay to listen. After all, the newsletter they have run for over a decade, Motley Fool Stock Advisor, has tripled the market.*
David and Tom just revealed what they believe are the 10 best stocks for investors to buy right now... and Walt Disney wasn't one of them! That's right -- they think these 10 stocks are even better buys.
Click here to learn about these picks!
*Stock Advisor returns as of May 1, 2017
Billy Duberstein owns shares of Walt Disney. The Motley Fool owns shares of and recommends Walt Disney. The Motley Fool has a disclosure policy.