Disney Is Not Down And Out, Despite Stock Slide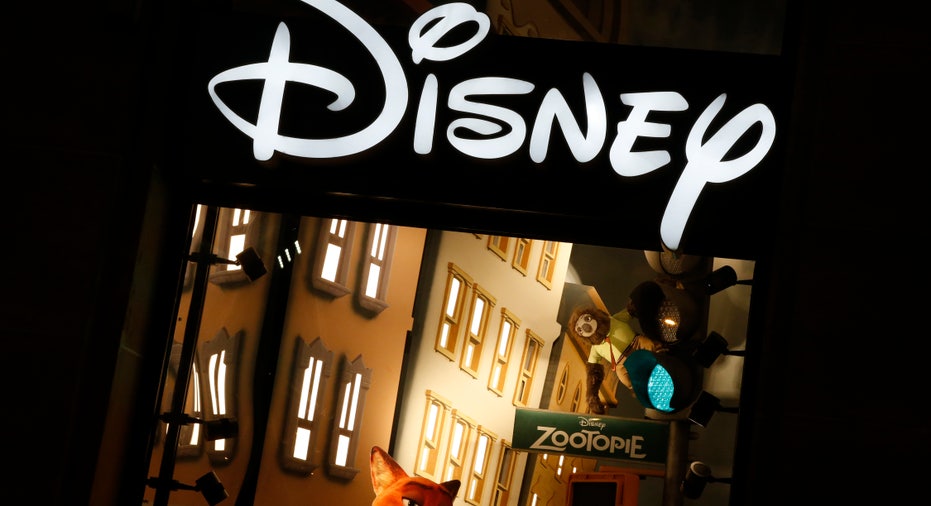 Walt Disney (NYSE:DIS) stock fell more than four points in early trading Wednesday after struggles in the cable networks segment caused the company to miss Wall Street's sky-high estimates for its second quarter earnings. But with the overwhelming success of Disney's "Star Wars" film franchises and imminent opening of a new Shanghai theme park to bolster its outlook, analysts aren't pushing the panic button just yet.
Disney reported revenue of $12.97 billion and EPS of $1.36 for its second fiscal quarter of 2016. The numbers, while impressive, were short of analyst projections of $13.19 billion in revenue and EPS of $1.40, according to Thomson Reuters. Underwhelming results from Disney media networks – the company's largest segment – were a major factor. Total media network revenue stayed mostly flat at about $5.8 billion, short of expectations, while sales at Disney-owned cable outlets fell 2% to $4 billion.
ESPN's quarterly advertising revenue fell "due to lower ratings and rates, which were negatively impacted by the timing of CFP bowl games," the company said. A press release also acknowledged that ESPN experienced an unspecified "decline in subscribers" – a major concern for investors that are already finicky about what the cord-cutting trend will mean for the traditional cable model.
Drexel Hamilton slightly lowers its Disney price target to $117 from $118 in response to the results, but analyst Tony Wible downplayed the effect a struggling cable division will have on Disney's long-term outlook.
"Although the results will reignite fears around Disney's exposure to the challenges facing the TV ecosystem, we still believe it is well-positioned through its ownership of major brands, a strong studio, broadcast hedges, and its ability to launch a premium digital network that would allow it to directly monetize its non-sports content," Wible said in a note.
Disney CEO Bob Iger declined to specifically discuss ESPN's subscriber numbers during a post-earnings conference call, but he said the company is encouraged by what partnerships with distributors like Hulu and Sling TV will mean for ESPN and ABC.
"We see a very robust marketplace and a very strong upfront ahead, both for our broadcast network for ABC, and for ESPN. We're very encouraged with what we see, but we're not going to disclose what our strategy is going in," Iger said.
FBR & Co. research analyst Barton Crockett maintained his "Outperform" rating for Disney's stock and said that "$0.03 of noise shouldn't change anyone's views" about the company's outlook. He added that the stock selloff in reaction to the earnings miss is an "undeserved initial read."
"TV trends were fine. Helpfully, core affiliate fee growth was stable, at 4%. Cable ad revenues, adjusted for sports timing, rose only 3%. But the ratings drop for New Year's Eve College Bowl games drove make-goods that sucked up available inventory in the March quarter," Crockett wrote.
On the positive side, Disney's studio segment, driven by "Star Wars: The Force Awakens," the animated film "Zootopia" and several other properties, continues to generate excitement on Wall Street. Studio entertainment revenue grew 22% to $2.1 billion in 2Q. That success should continue later this year with the theatrical release of "Captain America: Civil War" and "Star Wars: Rogue One."
Iger also addressed Disney's succession plan for its chief executive role. Questions arose after the stunning departure last month of COO Thomas Staggs, Iger's heir apparent, who purportedly opted to leave the company after the board of directors did not guarantee that Iger would step down when his contract expires in 2018.
"We're sorry what came to pass, but we don't really have much more to say about that," Iger said. "I will say that – or remind people that I have just over two years left on my contract as CEO of the company. And the board is very actively engaged in a succession process as it has been actually for some time. And it believes that it has ample time to identify a successor under timing circumstances that will be just fine for our company."