Disney Earnings: Cable Falters, but Strength in Studio and Parks More than Compensates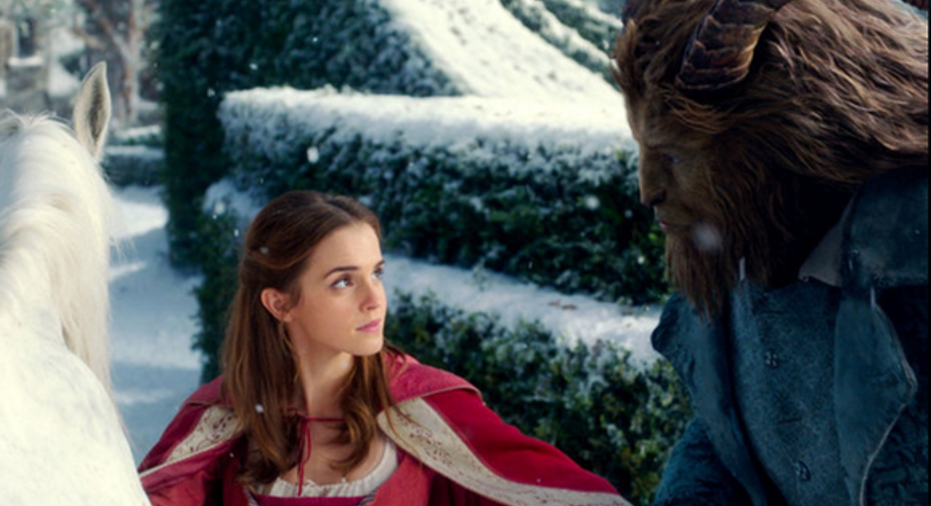 Walt Disney (NYSE: DIS)reported its fiscal second-quarter 2017 results after the market closed on Tuesday. The entertainment giant's revenue increased 2.9% year over year, while earnings per share adjusted for one-time factors rose 10.3%. EPS on the basis of generally accepted accounting principles (GAAP) jumped 15.4%.
Results were driven by strength in the parks and studio entertainment businesses, with Shanghai Disney and homeentertainmentleading their respective segments' results.
Shares fell 2.6% in after-hours trading on Tuesday. We can probably attribute the market's initial reaction to revenue coming in a bit lighter than some investors were expecting, as well as to disappointmentover the cable business' results, reigniting concerns about cord-cutting.
Disney's key quarterly numbers
| Metric | Fiscal Q2 2017 | Fiscal Q2 2016 | Year-Over-Year Change |
| --- | --- | --- | --- |
| Revenue | $13.34 billion | $12.97 billion | 2.9% |
| Segment operating income | $4.00 billion | $3.82 billion | 4.7% |
| Net income | $2.39 billion | $2.14 billion | 11.7% |
| GAAP EPS | $1.50 | $1.30 | 15.4% |
| Adjusted EPS | $1.50 | $1.36 | 10.3% |
Data source: Disney.
Cash flow from operations was down 2.6% year over year to $3.44 billion, though free cash flow was up a solid 7.4% to $2.56 billion. Cash flows will be lumpy from quarter to quarter.
Disney doesn't provide guidance. To provide some context -- through long-term investors shouldn't place too much emphasis on Wall Street's near-term estimates -- analysts were looking for adjusted EPS of $1.41 onrevenue of $13.45billion. So the company slightly missed on revenue, but comfortably beat the consensus on the bottom line.
Here's how the four segments performed.
Image source: Disney.
Media networks: Cable falters on ESPN challenges
| Metric | Fiscal Q2 2017 | Fiscal Q2 2016 | Year-Over-Year Change |
| --- | --- | --- | --- |
| Revenue | $5.95 billion | $5.79 billion | 2.8% |
| Operating income | $2.22 billion | $2.30 billion | (3.5%) |
Data source: Disney.
Here's how the two businesses within this segment performed:
| Business/Metric | Fiscal Q2 2017 | Year-Over-Year Change |
| --- | --- | --- |
| Cable networks revenue | $4.06 billion | 2.7% |
| Cable networks operating income | $1.79 billion | (3%) |
| Broadcast networks revenue | $1.88 billion | 2.5% |
| Broadcast networks operating income | $344 million | 13.9% |
| Equity in the income of investees (an operating income line item) | $88 million | (41.7%) |
Data source: Disney.
Cable's operating income decrease was due to a decrease at ESPN that waspartially offset by increases at the Disney Channels and Freeform. While the shift in the fiscal calendar period compared to the previous year's period had some effects again this quarter on ESPN's results, the bottom line is that affiliate and advertising revenue growth wasn't enough to offset thenegative effect from higher programming costs and a declining number of subscribers.
The decline in subscribers is an industrywide trend driven by consumers discontinuing or slimming their large cable bundles due to the popularity of video streaming options. Disney has been aggressively positioning itself to thrive in the evolving TV-viewing market, including purchasing a 33% stake in video streaming leader BAMTechlast fall. This stake will enable Disney to offer its sports and other content directly to consumers via subscription streaming products.
Broadcasting's strong performance helped the overall performance of the segment, but it didn't help much because it's so much smaller than the cable business. The operating income increase was driven by stronger program sales, thanks to Iron Fistand How to Get Away with Murder.
Equity in the income of investees declined due to a higher loss from Hulu, lower income at A&E Television Networks, and a loss at BAMTech.
Parks and resorts: Hits it out of the park, again
| Metric | Fiscal Q2 2017 | Fiscal Q2 2016 | Year-Over-Year Change |
| --- | --- | --- | --- |
| Revenue | $4.30 billion | $3.93 billion | 9.4% |
| Operating income | $750 million | $624 million | 20.2% |
Data source: Disney.
Parks' impressive results were driven by the same factors that have been driving results for several quarters: the June 2016 opening of Disney's massive $5.5 billion park in Shanghai, which has proven to be very successful, and strength in domestic parks and resorts. The latter was largely driven by higher attendance and guest spending on food and beverage.
Overall, the shift in the timing of holidays relative to Disney's fiscal calendar had a net negative effect. Easter fell in its fiscal second quarter last year and its third quarter this year, whereas the New Year's holiday occurred in its fiscal second quarter this year and its first quarter last year.
Scene from "Beauty and the Beast." Image source: Disney.
Studio entertainment: Home entertainment leads beautiful results
| Metric | Fiscal Q2 2017 | Fiscal Q2 2016 | Year-Over-Year Change |
| --- | --- | --- | --- |
| Revenue | $2.03 billion | $2.06 billion | (1.5%) |
| Operating income | $656 million | $542 million | 21% |
Data source: Disney.
Studio entertainment's operating income growth was largely driven by TV/SVOD (subscription video on demand) distribution and home entertainment results. New home entertainment releases in the quarter includedMoanaandDoctor Strange, whereas onlyThe Good Dinosaur was released in the year-ago quarter.
Theatrical distribution results came in flat with the year-ago quarter, which was better than this result reflects. The comparison bar was high because the hit animated film Zootopia was released in the second quarter of 2016, and the phenomenon known as Star Wars: The Force Awakenswas still going strong in that quarter after being released in the previous quarter before the holidays in 2015. Theatrical results held their own thanks to the blockbusterBeauty and the Beast (2017),released domestically March 17 and currently 2017's top-grossing movie worldwide with its $1.18 billion box-office take as of Tuesday, and Rogue One: A Star Wars Story,which opened in mid-December, and was still contributing to results in the quarter.
Consumer products and interactive: Game business drives results
| Metric | Fiscal Q2 2017 | Fiscal Q2 2016 | Year-Over-Year Change |
| --- | --- | --- | --- |
| Revenue | $1.06 billion | $1.19 billion | (10.9%) |
| Operating income | $367 million | $357 million | 2.8% |
Data source: Disney.
Higher operating income was driven by the game business, which benefited from Disney's discontinuation of its Infinity console game business in the year-ago quarter. However, much of this benefit was offset by lower licensing results and a decline in the retail business. Results in this segment are highly dependent upon the company's movie release schedule, with hit movies powering licensing results. So results will always be quite lumpy.
Looking ahead
The market's initial reaction indicates it chose to overly focus on Disney's cable results, despite the fact that the entertainment powerhouse turned in a very solid quarter overall. This is a massive company that posted adjusted EPS growth of more than 10%.
There's no new story here. The cable business is likely to have a bumpy road until the company fully adapts to the changing consumer TV-viewing market. The right way to look at Disney's results is to focus on the whole, in my opinion.
Marvel's Guardians of the Galaxy Vol. 2, which opened domestically on May 5 and has already grossed $441.4 million at the box office through Tuesday, promises to help drive Disney's fiscal third-quarter results.Also slated to open in the quarter are Pirates of the Caribbean: Dead Men Tell No Tales (May 26 domestically) and the much-anticipated Pixar flick Cars 3 (June 16).
10 stocks we like better than Walt DisneyWhen investing geniuses David and Tom Gardner have a stock tip, it can pay to listen. After all, the newsletter they have run for over a decade, Motley Fool Stock Advisor, has tripled the market.*
David and Tom just revealed what they believe are the 10 best stocks for investors to buy right now... and Walt Disney wasn't one of them! That's right -- they think these 10 stocks are even better buys.
Click here to learn about these picks!
*Stock Advisor returns as of May 1, 2017
Beth McKenna has no position in any stocks mentioned. The Motley Fool owns shares of and recommends Walt Disney. The Motley Fool has a disclosure policy.