Dismal Holiday Sales at Macy's, Kohl's Spell Gloom for Sector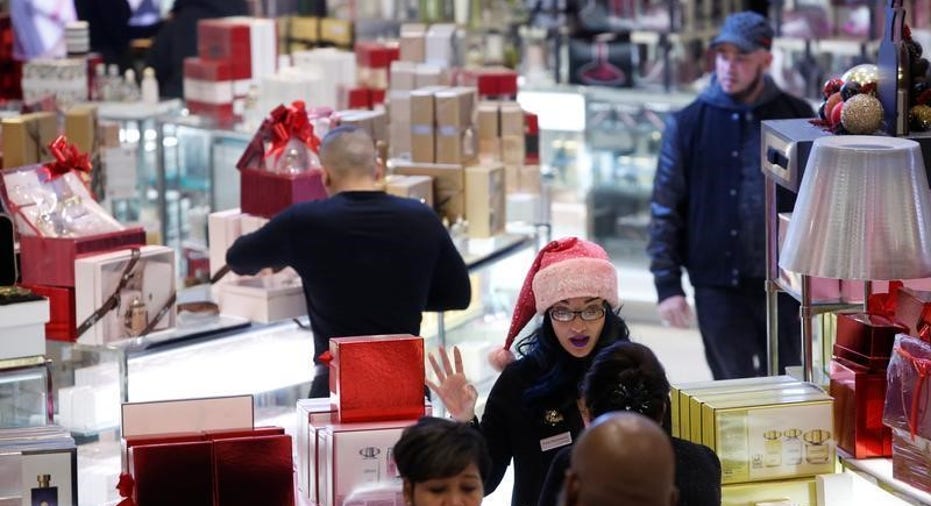 Disappointing holiday season sales at Macy's Inc and Kohl's Corp underscored the uphill task department stores face in winning back shoppers, who are increasingly turning to online retailers and spending less on apparel.
Macy's shares were down 9.6 percent in premarket trading on Thursday and Kohl's 15.2 percent after both reported lower-than-expected sales for November and December and cut their full-year profit forecasts.
Shares of other department store operators, including J.C. Penney Co Inc , also fell as the dismal showing came as a shock to investors, given heightened expectations of a bump in holiday spending this year.
"The strength around Thanksgiving and Christmas was insufficient to offset the sales weakness in the balance of the quarter," Stifel, Nicolaus & Co analyst Richard Jaffe wrote.
"In addition, these peak selling periods were characterized by greater promotions which contributed to weaker than anticipated gross margin as well."
The National Retail Federation forecast 2016 holiday sales to rise 3.6 percent to $656 billion. A jump in spending in the final stretch of December was seen likely to offset a slow start to the holiday shopping season.
President-elect Donald Trump had also tweeted about the spending increase, saying, "The world was gloomy before I won - there was no hope. Now the market is up nearly 10% and Christmas spending is over a trillion dollars!"
JP Morgan analyst Matthew Boss, who cut his price targets on shares of both Macy's and Kohl's, titled his client note "Gloom Continues - Department stores missed the $1 trillion Holiday'16 Tweet".
Department stores have been hit severely by changing customer habits - people are preferring to shop at online stores such as Amazon.Com rather than at brick-and-mortar stores.
Shoppers are also spending more on experiences such as dining out and traveling, and big-ticket items such as homes than on apparel - a key sales driver for department stores.
Amazon.com Inc said last week it had its "best ever" holiday season, shipping more than 1 billion items worldwide.
At least seven brokerages, including Deutsche Bank, cut their price targets on both Macy's and Kohl's.
Deutsche Bank's Paul Trussell downgraded Macy's stock to "hold" from "buy," saying the company's turnaround initiatives continued to fall short of expectations and core earnings, excluding gains from asset sales, was declining at an "alarming pace."
Macy's said comparable sales fell 2.1 percent in November and December and that it expects a similar decline in 2017 comparable sales.
"(The forecast) reflects the realities of market share losses to off-price retailers such as TJX Cos Inc , Amazon and other online threats, with the pace of store rationalization and monetization just not fast enough," Trussell said.
(Reporting by Sruthi Ramakrishnan in Bengaluru; Editing by Saumyadeb Chakrabarty)