Dish Sweetens Bid for Clearwire, Topping Rival Sprint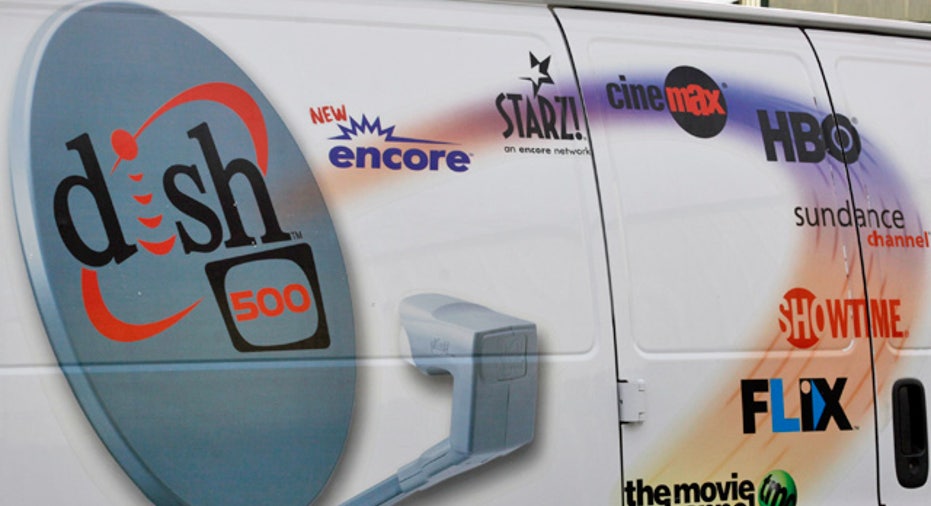 Dish Network (NASDAQ:DISH) on Wednesday increased its bid for mobile-broadband operator Clearwire (NASDAQ:CLWR), beating Sprint Nextel's (NYSE:S) latest offer.
Clearwire then announced late Thursday that it is delaying a shareholder meeting originally scheduled for Friday, saying investors will vote on the Sprint deal June 13.
The satellite television provider offered to buy Clearwire for $4.40 a share, 29% higher than the $3.40 a share offered by Sprint. Dish's offer values Clearwire at about $6.3 billion.
Clearwire shares leapt about 29% to $4.50 Thursday. On Friday, the stock was trading 1.1% lower in pre-market trading.
"The Clearwire spectrum portfolio has always been a key component to implementing our wireless plans of delivering a superior product and service offering to customers," Dish Chairman Charlie Ergen said in a statement.
Sprint raised its bid last week in response to significant opposition to its original proposal, but many shareholders still say they plan to vote against Sprint's bid.
Sprint's original offer in December to buy the remaining half of Clearwire totaled $2.2 billion, or $2.97 a share. Dish topped that with a bid of $3.30 a share.
In order for Sprint's deal to go through, a majority of the other Clearwire shareholders must vote in favor. But several Clearwire shareholders, including Mount Kellett Capital Management, Highside Capital Management, Glenview Capital Management and Chesapeake Partners Management, believe Sprint's latest takeover offer is too low.
Dish said it released its letter to Clearwire publicly given the short amount of time until Friday's meeting. It plans to commence a tender offer for Clearwire's outstanding shares before the meeting, while the company added that it is willing to buy out only minority stockholders as long as it can acquire a minimum 25% stake.
The Reuters report cited a source as saying Dish's new bid is "actionable," as opposed to its initial takeover attempt, because the company removed conditions that went against previous agreements between Clearwire and Sprint.
Clearwire said it "will review it to determine the best course of action for the company and its stockholders. The Special Committee has not made any determination to change its recommendation of the current Sprint transaction."
Dish also said it is willing to acquire as little as 12.5% if there are complications related to Sprint, which already owns roughly half of Clearwire. Sprint must approve of any sale involving Clearwire.
"Clearwire cannot be sold to another party without Sprint's approval," Clearwire said in a separate statement Wednesday in response to opposition from proxy adviser Glass Lewis. "It has been well documented that Sprint is not a willing seller."
The pay-TV provider's move to rejoin a battle over Clearwire comes amid an attempt to outbid Japan's SoftBank for Sprint, the No. 3 wireless carrier in the U.S. Dish offered $25.5 billion, topping SoftBank's $20.1 billion. On Wednesday, Dish said in a statement that concessions made by SoftBank related to national security concerns are inadequate.
On a conference call with analysts earlier this month, Ergen said "there's really no way to acquire [Clearwire] without acquiring Sprint."
However, Dish's sweetened bid came as a bit of a surprise. Clearwire said last week in a regulatory filing that it hadn't held "substantive" talks with Dish in about a month.
On Thursday, several analysts characterized Dish's latest play for Clearwire as a way to bolster its attempt to buy Sprint itself.
Macquarie analysts said in a research note that they believe SoftBank could walk away from its Sprint deal, which SoftBank expects to be completed by July 1. "We do not believe that SoftBank will close on Sprint without the Clearwire deal being approved by shareholders, and with Dish as a large minority holder," the note read.
And analysts at J.P. Morgan (NYSE:JPM) emphasized that Dish isn't admitting defeat in its bid for Sprint.
"We view it instead as Dish attempting to de-value the Softbank bid by injecting itself into Clearwire as a permanent, and likely vocal, minority shareholder long term," the analysts wrote. "The value to Dish here is that if the Sprint board chooses the Softbank bid it knows going in that Softbank and Sprint will have to deal with a recalcitrant minority in Clearwire that could frustrate Sprint's long-term plans."