Digging Below the Surface: Here's What Celgene's New Stock Buyback Really Implies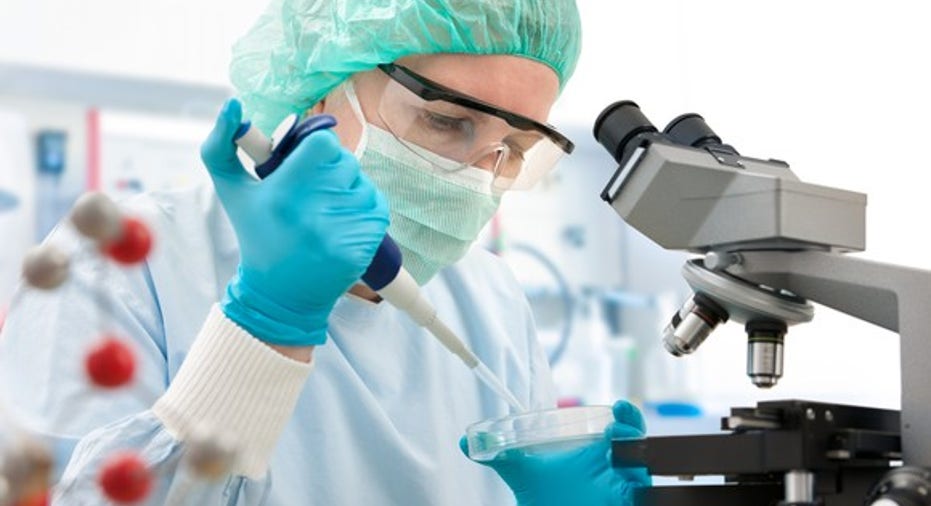 Image source: Getty Images.
Business is booming for big biotech, which is evident when you take a closer look at Celgene .
Celgene's bread-and-butter product is Revlimid, the leading treatment for first- and second-line multiple myeloma. Revlimid is benefiting from increasing demand and pricing power: More multiple myeloma diagnoses are reported each year, and Celgene has been able to increase the price of its life-extending drug on a regular basis.
Furthermore, Celgene managed to strike a deal with generic-drug makers in December that will allow Revlimid to remain a cash cow for another decade. India's Natco Pharma will be able to produce a limited number of generic Revlimid capsules in March 2022, but the flood of generics won't hit the market until early 2026. This gives Celgene and its shareholders plenty of time to reap the rewards of Revlimid's dominance, and for Celgene to diversify its pipeline.
Looking ahead to Celgene's 2020 forecast -- it's very rare for a biotech company to provide guidance so far into the future -- the company foresees more than $21 billion in net product sales and in excess of $13 in EPS. By comparison, Celgene only generated $9.2 billion in net product sales in 2015, and adjusted EPS was $4.71. In other words, we're talking about significant top- and bottom-line expansion over the next five years.
Image source: Flickr user Pictures of Money.
Here's what's really behind Celgene's stock repurchase program
Thus it should come as no surprise that Celgene's board of directors authorized an additional share buyback program on Wednesday morning. According to the press release, Celgene's board has approved up to $3 billion in share repurchases of its common stock. This is on top of the $4 billion repurchase authorization announced in June 2015. Based on what was left from that authorization, Celgene's board now has the ability to buy back up to $5.3 billion worth of common stock. The press release also points out that Celgene has returned $15.2 billion to investors through its share buyback program since 2009.
As a refresher, buying back stock reduces the number of shares outstanding, which can have a positive impact on EPS (since earnings are divided into total shares outstanding), thus making a stock appear more attractive on a valuation basis.
However, if we dig below the surface and really examine the implications behind Celgene's additional stock buyback program, we can learn a lot about where the company is headed next. Here are three deeper implications of Celgene's decision to up its buyback program by another $3 billion.
Image source: Flickr user Nguyen Hung Vu.
1. Celgene is still on the hunt for acquisitions and development partners
While I'm far from Nostradamus, I take Celgene's lack of a dividend and its commitment to buyback programs as a sign that it has additional acquisitions on its mind.
Think about this for a moment: Celgene has more than 30 ongoing collaborations focused in oncology, immunology, and inflammation, some of which depend heavily on development, regulatory, and sales milestones. For example, Celgene's partnership with OncoMed Pharmaceuticals spans six developing compounds in the anti-cancer stem cells space, and it could be worth as much as $3.3 billion for OncoMed if each one of its drugs pans out.
Additionally, Celgene invested $1 billion into CAR-T cancer drug developer Juno Therapeutics last year, $150 million of which was up-front cash, while the remainder was stock. Celgene has the option of taking up to a 30% stake in Juno by the ninth year of the partnership if it exercises its option to boost its stake between years four and five.
In short, Celgene needs capital at the ready to pay out milestone payments for successful partnered/licensed drugs. It's also probably still hunting for new acquisitions in an effort to diversify its pipeline away from Revlimid, which still accounts for about three-fifths of its sales. If Celgene were to commit to paying a dividend on par with its larger peers such as Amgenor Gilead Sciences-- which would mean around 2% -- it would have to part with about $1.6 billion in operating cash flow per year, which would hamper its ability to make new deals or pay its collaborative partners.
2. Rewarding long-term shareholders is still important
Whereas it's evident (to me at least) that Celgene is preserving its cash flow for its collaborations, clinical trials, and future deal-making, it's also readily apparent that management wants to reward its shareholders for sticking with the company over the long run.
Image source: Flickr user Pictures of Money.
As Celgene's press release notes, it has repurchased $15.2 billion worth of common stock since 2009, which has presumably had a positive impact on the company's valuation. Going the route of share buybacks instead of dividends gives management the discretion to pull the trigger on deals or collaborations that make sense, or to buy back common stock when collaborative payouts or deal-making expenses are relatively low or in line with expectations.
If Celgene were to execute the remainder of its $5.3 billion share buyback, it could reduce its outstanding share count by approximately 53 million shares, based on Wednesday's close. In terms of full-year EPS, buying back 53 million shares in 2016 (as a hypothetical) could boost its EPS from an estimated $5.68 to $6.10.
3. The company feels comfortable with its long-term outlook
Finally, I believe Celgene's regular share buybacks imply that the company is pretty comfortable with its long-term growth forecasts and cash flow.
As noted earlier, Celgene crossed off perhaps the biggest question mark on its entire list in December when it settled patent litigation with three generic-drug makers over Revlimid. With Revlimid safe and secure through 2025, it's possible that, with increased demand, pricing, and label indications, Revlimid could grow into an $11 billion- to $12 billion-per-year drug.
On top of Revlimid, Celgene has three more blockbusters in its product portfolio and one working its way through the pipeline.
Image source: Celgene.
Breast, lung, and pancreatic cancer drug Abraxane is capable of about $1 billion in annual sales, and it could grow even more if combination studies involving Abraxane with cancer immunotherapies prove effective. Multiple myeloma drug Pomalyst already pumped out nearly $1 billion in annual sales last year, and ongoing growth in the indication should lead it north of $1 billion in 2016 and beyond. Finally, anti-inflammatory pill Otezla could be on pace to crest $1 billion in sales by 2017.
Within Celgene's pipeline, ozanimod is poised to generate $4 billion to $6 billion in peak annual sales if approved to treat multiple sclerosis and ulcerative colitis. Ozanimod was the key drug that enticed Celgene to pay $7.2 billion for Receptos last year.
With top-line growth expected to hit 15% to 20% per year through 2020, Celgene should have ample cash flow to continue rewarding its shareholders with regular share buybacks.
Let this be a lesson to investors: if you're willing to dig below the surface of simple news events, you might be able to learn a lot more about a company.
The article Digging Below the Surface: Here's What Celgene's New Stock Buyback Really Implies originally appeared on Fool.com.
Sean Williamshas no material interest in any companies mentioned in this article. You can follow him on CAPS under the screen nameTMFUltraLong, and check him out on Twitter, where he goes by the handle@TMFUltraLong.The Motley Fool owns shares of and recommends Celgene and Gilead Sciences. It also recommends Juno Therapeutics. Try any of our Foolish newsletter services free for 30 days. We Fools may not all hold the same opinions, but we all believe that considering a diverse range of insights makes us better investors. The Motley Fool has a disclosure policy.
Copyright 1995 - 2016 The Motley Fool, LLC. All rights reserved. The Motley Fool has a disclosure policy.