Did Singapore Airlines Just Kill the Airbus A380 Jumbo Jet?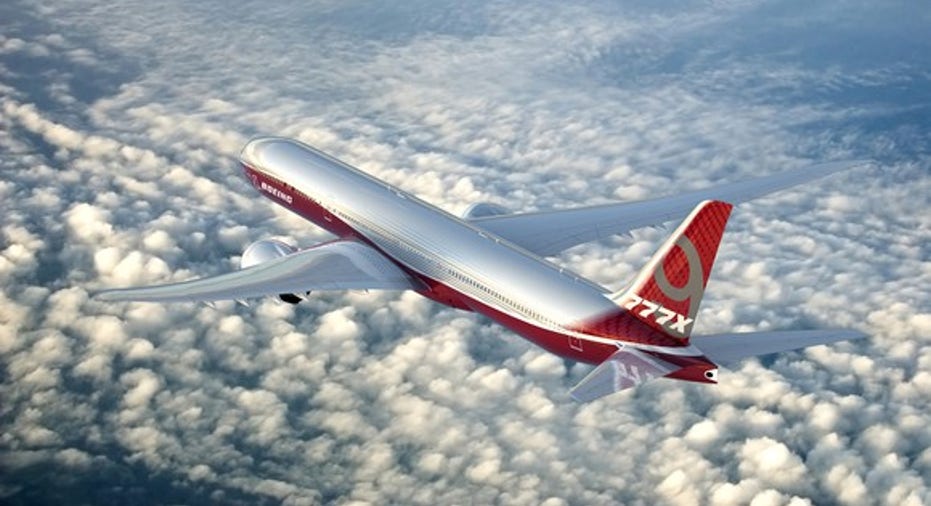 Last week, Singapore Airlines picked Boeing (NYSE: BA) over Airbus (NASDAQOTH: EADSY) for the next stage of its fleet renewal. It signed a letter of intent for 20 777-9s and 19 787-10s, which should be converted to a firm order soon. Singapore Airlines will also have options for six more of each aircraft type.
Boeing's win is a loss for the Airbus A350 program. Singapore Airlines is the top customer for the popular A350-900 variant, with 67 firm orders, but it hasn't ordered the larger A350-1000. Now that the carrier has a 777X order on the books, it isn't likely to pursue the larger A350 model -- let alone having any interest in a proposed stretch of the A350-1000.
Singapore Airlines is the largest customer for the A350-900. Image source: Singapore Airlines.
However, at least one analyst thinks that the order for 20 Boeing 777-9s could also be a death blow for Airbus' A380 jumbo jet. Let's see if there's any truth to this claim.
The A380 is running out of orders
The A380 jumbo jet program certainly isn't doing well. Orders have slowed to a crawl in the past few years, forcing Airbus to reduce production by more than half. Indeed, Airbus has just 110 firm orders left for the A380.
In theory, that represents nine years of production at the new planned production rate of 12 per year. In reality, the situation is much worse than that. As many as 47 of the remaining orders are likely to fall through. These include 20 A380s ordered by aircraft lessor Amedeo -- which hasn't been able to line up a single customer despite years of trying -- and eight A380s ordered by Qantas that management has definitively said it does not want.
Of the other 63 outstanding A380 orders, 50 are for a single customer: Middle Eastern airline giant Emirates. Yet while Emirates has been a huge fan of the A380, Airbus' jumbo jet cannot survive with a single customer.
Singapore Airlines is an important A380 customer
That's where Singapore Airlines comes in. Singapore Airlines became the first airline to fly the A380 in 2007. Furthermore, it is the second-largest customer for the A380 -- albeit a distant second -- with 24 total orders.
Singapore Airlines ordered more A380s than any airline other than Emirates. Image source: Singapore Airlines.
Singapore Airlines still has five A380s on order with Airbus. However, the leases for its first five A380s are expiring soon. The first expiration will occur later this year, and the carrier has already announced that it will return the plane rather than renewing the lease. Most analysts expect Singapore Airlines to return the other four as well. That would keep its A380 fleet steady at 19 aircraft.
Singapore Airlines is one of the most highly regarded airlines in the world, so its fleet decisions can be influential among other carriers. As one of the first airlines to order the A380, Singapore Airlines paved the way for others to follow. If its new 777X order indicates that it is moving away from the A380, other airlines might follow its lead once again.
The A380 becomes less useful
The 777-9 isn't a direct replacement for the A380. Boeing says that it will hold 400-425 seats in a standard configuration, compared to 544 for the A380. (A real-world configuration for Singapore Airlines would have significantly fewer seats, though.)
However, Singapore Airlines has been struggling with steep fare declines in many of its markets recently, driven by slow economic growth and overcapacity. Many analysts expect this overcapacity -- and the resulting fare pressure -- to linger. In this environment, Singapore Airlines might be perfectly happy to move away from the enormous A380.
The 777-9 will be smaller than the A380, but far more fuel-efficient. Image source: Boeing.
Last year, Boeing was rumored to be working on a slight stretch of the 777-9 that would boost its capacity by 30-40 seats. This would be even closer to the A380 in terms of seating capacity, with much lower unit costs -- giving carriers like Singapore Airlines even less reason to remain committed to the A380.
Can the A380 find a new market?
Singapore Airlines' 777X order confirms that yet another airline is becoming disillusioned with the A380. However, this had already been foreshadowed last year when the carrier announced that it would not renew its first A380 lease.
Singapore Airlines isn't the only A380 operator that likes to maintain a very young fleet. As these carriers remove mid-aged A380s from their fleets in the coming years, a large supply of cheap used A380s will hit the market.
This is a double-edged sword. On the one hand, these used planes may cannibalize some orders for new A380s from Airbus. On the other hand, bringing the cost down could encourage long-haul low-cost carriers and other smaller airlines to experiment with the A380. That could lead to orders later on, assuming that the A380 became a profitable tool for those carriers.
It's probably fair to say that the Airbus A380 is doomed as a hub-and-spoke airplane. Most A380 operators have already ordered the 777X, and they may find that those planes have plenty of capacity for their needs. However, the A380 still has an outside chance at survival if it can develop a completely new market among low-cost carriers looking to pack as many people as possible onto a single plane.
10 stocks we like better than AirbusWhen investing geniuses David and Tom Gardner have a stock tip, it can pay to listen. After all, the newsletter they have run for over a decade, Motley Fool Stock Advisor, has tripled the market.*
David and Tom just revealed what they believe are the 10 best stocks for investors to buy right now... and Airbus wasn't one of them! That's right -- they think these 10 stocks are even better buys.
Click here to learn about these picks!
*Stock Advisor returns as of February 6, 2017
Adam Levine-Weinberg owns shares of Boeing. The Motley Fool has no position in any of the stocks mentioned. The Motley Fool has a disclosure policy.