Did EpiPen maker Mylan cheat taxpayers out of $1.27B?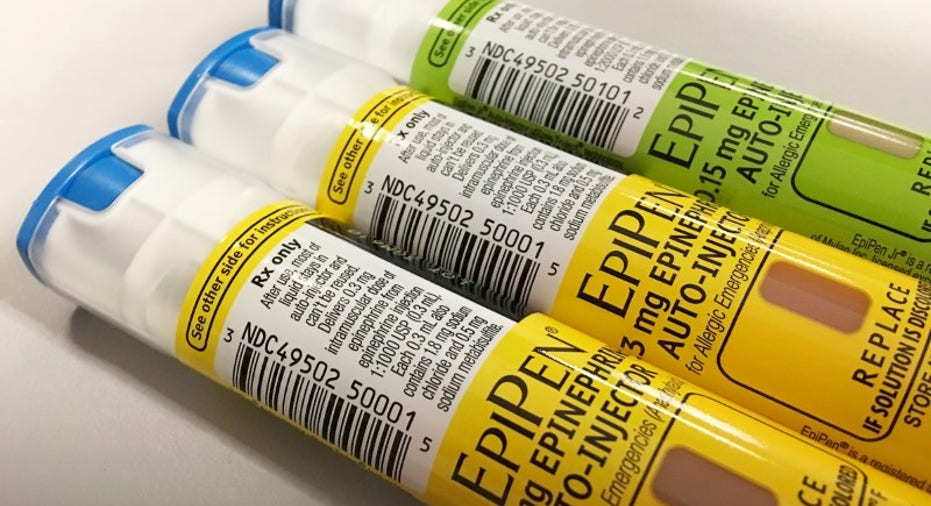 Drug maker Mylan (NASDAQ:MYL), which manufactures the allergy treatment EpiPen, found itself at the center of yet another controversy Wednesday, after the Department of Health and Human Services said the government may have overpaid the company by $1.27 billion from 2006-2016.
This figure, released by Senate Judiciary Committee Chair Sen. Chuck Grassley, R-Iowa, on Wednesday afternoon, is far more than the $465 million the company agreed to pay in October during negotiations with the Justice Department for misrepresenting itself under the Medicaid Drug Rebate Program. Mylan classified its EpiPen as a generic drug rather than a brand-name drug under the rebate program, which resulted in the alleged extra payments in excess of $1 billion. CMS provided records showing it made Mylan aware of the discrepancy years ago, but the company did not correct the classification, Grassley noted.
"We continue to work with the government to finalize the settlement as soon as possible," a spokeswoman for Mylan told FOX Business, refusing to comment on the report.
Meanwhile Sen. Grassley sounded the alarm, saying "every taxpayer" should be worried.
"The fact that the EpiPen overpayment is so much more than anyone discussed publicly should worry every taxpayer. Mylan and the Obama administration reportedly were close to settling the overpayment for much less than $1.27 billion," he said in a press release.
Grassley also said taxpayers have a right to "be repaid whatever they are owed," something that could put a dent in the pharmaceutical company's stock price.