Did Disney World Go Too Far?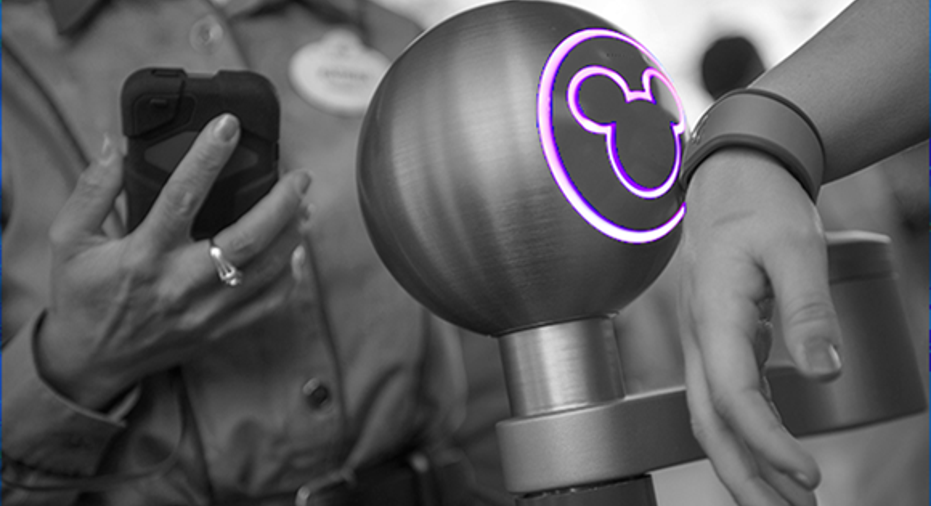 I was willing to bet my mouse ears on Thursday thatDisney (NYSE: DIS)would boost its ticket prices later this month. I'm keeping my mouse ears.The theme-park giant is jacking up admissions for its single-day and annual passes this morning, according to the Orlando Sentinel.
A day at any of Disney World's four theme parks will get pricier in most scenarios. A visit to the Magic Kingdom during peak season -- Disney's priciest single-day ticket at $124 -- is the only entrance that will remain the same. All of the other options will go up between $2 and $5 apiece. Admissions during value, regular, and peak season at Disney World's three other parks -- until yesterday setting guests back $97, $102, and $114 -- are now selling for $99, $107, and $109, respectively.
Annual pass prices are also going higher. Folks buying passes for year-round access to the parks will be paying between $10 and $30 more now.
Image source: Disney.
The happiest place on Earth
Today's price increase may seem out of touch with reality. Disney World has experienced attendance declines in three of the past four quarters, and a big reason for the slide was last February's dramatic price increase. Disney moved to demand-based pricing in late February last year, breaking up one-day admissions into one of three pricing tiers.
The headline-grabbing move was increasing ticket prices by 18% last year during peak season, but the practice of nudging cover charges higher is old hat for the House of Mouse.Disney World has come through with annual price increases since 1988, so stretching its streak of increases to 29 years is no big deal. The move to bump prices higher has now happened in February for four years in a row, and this is the third time during those four years that Disney has chosen to announce the move on a Sunday, when it's less likely to generate online outrage.
Today's increase isn't outrageous. It's more in line with previous increases than last year's move. Social media is still going to light up with folks calling Disney insensitive to the resort's affordability for most families, and keeping Magic Kingdom peak single-day prices at $124 doesn't seem like much of a concession when we're talking about a price that's still 18% higher than it was 12 months ago.
Disney will come out of this just fine.Moving prices higher may have played an important role in keeping guest counts low at Disney World through 2016, but it's also helping Disney's coffers. The theme-parks segment's revenue inched higher through 2016, with operating profit climbing even faster. Disney is making more with less, and as long as revenue and operating income keep inching higher, don't expect the media giant to ease back on the annual increases.
10 stocks we like better than Walt DisneyWhen investing geniuses David and Tom Gardner have a stock tip, it can pay to listen. After all, the newsletter they have run for over a decade, Motley Fool Stock Advisor, has tripled the market.*
David and Tom just revealed what they believe are the 10 best stocks for investors to buy right now... and Walt Disney wasn't one of them! That's right -- they think these 10 stocks are even better buys.
Click here to learn about these picks!
*Stock Advisor returns as of February 6, 2017
Rick Munarriz owns shares of Walt Disney. The Motley Fool owns shares of and recommends Walt Disney. The Motley Fool has a disclosure policy.