Dick's to Cut Unpopular Brands From Stores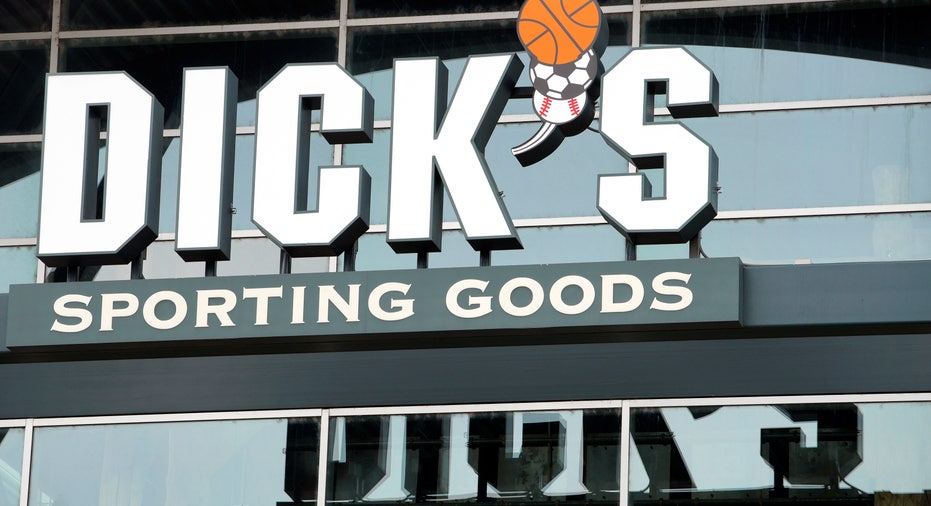 Dick's Sporting Goods (NYSE:DKS) said Tuesday it plans to eliminate some brands that are less popular with shoppers, as the retailer continues its push to capitalize on the downfall of major rivals.
The nation's largest sporting-goods chain plans to refocus its product lineup by dropping up to 20% of its vendors. CEO Edward Stack said changes are coming to "deliver a more refined offering for our customers" and enable Dick's stores to "stay ahead of consumer trends."
The company's decision to eliminate certain vendors came as a result of a business review, which Dick's initiated in response to the retail headwinds that took down rivals like Sports Authority.
During a conference call on Tuesday with analysts, Stack noted that none of Dick's 10 largest vendors will be cut, but he declined to say which vendors will get the boot. He also declined to specify which categories will be targeted, although he said Dick's is reevaluating products across the store. In some cases, Dick's will replace apparel and gear with private brands such as Field & Stream, in an effort to boost profits.
Dick's will begin to reward some brands that are considered strategic partners by investing in those brands to drive growth. Stack also said shoppers can expect to see a much bigger Adidas presence in footwear and expanded Nike (NYSE:NKE) offerings.
Dick's has benefited from consolidation in the sporting-goods industry and the entire retail landscape. The downfall of Sports Authority and Sports Chalet, two former rivals, allowed Dick's to pick up market share, and executives said they are refocusing their vendor base to help Dick's best serve consumers who shopped at the now-defunct chains.
Last year, Dick's bought 31 Sports Authority stores, as well as the retailer's name and customer lists. The Pittsburgh-based company converted its first three Sports Authority stores during the latest quarter.
Dick's also bought Golfsmith in a bankruptcy auction last year and is now turning some former Golfsmith stores into Golf Galaxy locations.
Profits Drop, Outlook Falls Short
In the company's fiscal fourth quarter, which ended in late January, improved demand for golf equipment and sales of Chicago Cubs championship gear, along with broader growth tied to Sports Authority's bankruptcy, lifted Dick's to a better holiday period than expected. However, the company's first-quarter outlook came up short versus Wall Street's estimates.
Sales at existing Dick's and Golf Galaxy stores grew 5% in the fourth quarter. Overall, revenue came in at $2.48 billion, an 11% gain year-over-year.
Dick's booked a $90.2 million profit, down from $129 million last year. Excluding one-time charges, Dick's earned $1.32 a share.
Dick's e-commerce sales neared $1 billion in 2016, and the company is investing heavily in digital properties such as GameChanger, a scorekeeping app for youth sports teams.
Dick's expects to earn between 50 cents and 55 cents a share in the first quarter, while analysts had projected 61 cents a share. Same-store sales are on pace to rise 3% to 4%. For the full year, Dick's forecasted $3.65 to $3.75 a share in adjusted earnings. Wall Street was looking for $3.75 a share.
Shares of Dick's dropped 9% to $47.90 Tuesday morning.