Dick's Sporting Goods turns promotional amid worst ever single-day loss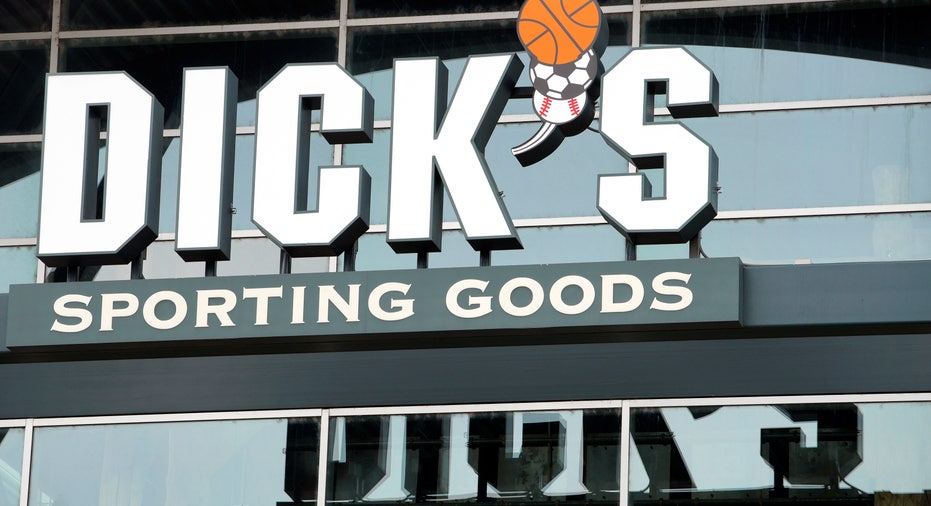 Dick's Sporting Goods (NYSE:DKS) CEO Edward Stack says the company will rely heavily on promotional efforts to offset sagging sales that triggered shares of the Pittsburgh-based retailer to suffer their largest ever single-day drop on Tuesday.
Stack said industrywide headwinds have caused some brands and retailers – particularly in the outdoor and athletic apparel categories – to enter "panic mode," with product pricing that has become "unpredictable and, at times, irrational."
"We tried to not be promotional. We didn't want to be the price leaders. As things got competitive and unpredictable, consumers told us that they felt we were not priced competitively in the marketplace," Stack told analysts during a conference call.
The company's shares fell more than 18% in early trading after Dick's missed badly on second-quarter sales and profit projections and announced a substantial cut to their full-year sales guidance.
Stack said that the company's cuts to full-year financial guidance reflected an effort to use promotions and pricing changes to protect and drive market share, adding that internal research showed that Dick's customers thought the chain's prices were too high.
The premium sporting goods retailer last month launched a "Best Price Guarantee" program to match prices found at competitors like Amazon, Foot Locker and Walmart."We didn't start the promotion, but we can't sit around and pretend it doesn't happen," Stack said.
Stack mentioned that Dick's is considering changes to store layout to improve the shopping experience at brick-and-mortar locations, but declined to provide specific details.
Like many traditional brick-and-mortal retailers, Dick's has struggled to offset lower foot traffic in stores as customers turn to ecommerce for their shopping needs. In the second quarter, same-store sales rose just 0.1%, compared to projected 1.7% growth.
The company now expects to produce earnings of between $2.80 and $3.00 per share, down from a previous outlook of between $3.65 and $3.75 per share.
Dick's reported adjusted earnings per share of $0.96 and net revenue of about $2.16 billion. Analysts expected adjusted EPS of $1.00 and slightly higher revenue, according to Thomson Reuters.
Dick's Sporting Goods shares are down more than 35% this year.