Dick's Gearing Up as Sports Authority Preps Full Shutdown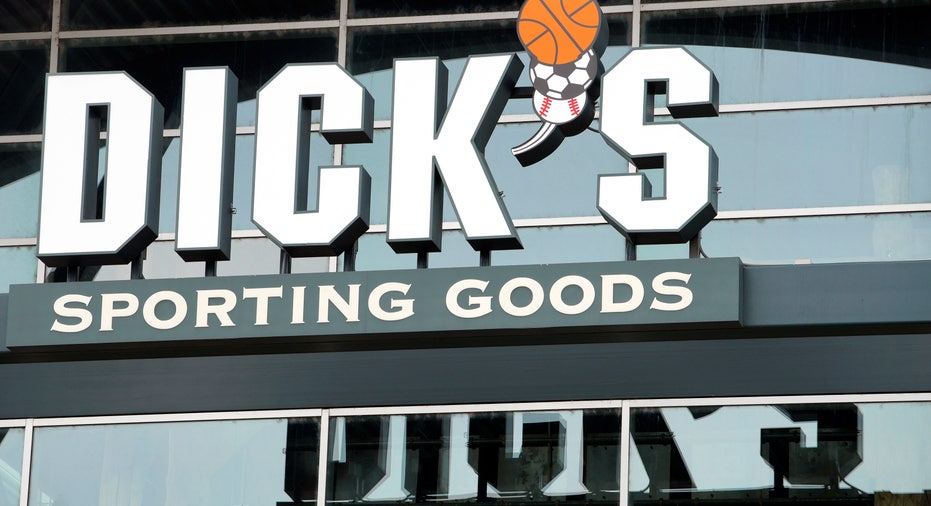 Dick's Sporting Goods (NYSE:DKS) booked a 10% decline in first-quarter earnings, as tepid consumer spending weighed on the retailer's bottom line. But Dick's reiterated that consolidation, especially the bankruptcy of Sports Authority, will pave the way for sales gains in the long run.
In a new bankruptcy filing Thursday, Sports Authority revealed plans to close all of its stores after a failed attempt to find a buyer. The Denver-based chain, formally the largest sporting goods retailer in America, initially hoped to close 140 of its 450 stores. Dick's and regional chain Modell's Sporting Goods were said to be interested in acquiring some Sports Authority stores. However, they ultimately bid for just a small number of them, according to the Wall Street Journal.
The auction early this week ended with a group of liquidators purchasing Sports Authority's assets, from inventory to store furniture. Sports Authority said it will now hold going-out-of-business sales at the rest of its stores starting next week.
Elsewhere, Sports Chalet owner Vestis Retail Group, which filed for bankruptcy in April, is closing all 48 of the sporting goods stores.
As a result of widespread consolidation, Dick's expects to increase its share of the sports retail market. CEO Edward Stack said the Pittsburgh-based company will be aggressive in capturing displaced market share, and Dick's should see gains beginning in 2017, he told analysts on a conference call.
Stack also confirmed Dick's participation in the Sports Authority auction. Dick's remains interested in a small group of stores, and Sports Authority is slated to hold another auction to unload its store leases. Stack noted that stores closures by Macy's (NYSE:M), JC Penney (NYSE:JCP) and others will put additional retail space on the block. Dick's will explore acquiring new locations "if the economics are right," he added.
Investors reacted positively to the company's long-term outlook, sending shares 8% higher to $41.12 in recent trading.
Ticker
Security
Last
Change
Change %
DKS
DICK'S SPORTING GOODS INC.
108.58
+1.99
+1.87%
HIBB
HIBBETT INC.
47.51
+2.79
+6.24%
FL
FOOT LOCKER INC.
17.35
+0.39
+2.30%
FINL
n.a.
n.a.
n.a.
n.a.
Still, in the short run, Dick's is dampening expectations because of heavy discounts at Sports Authority and Sports Chalet. Stack said some customers will seek deals at liquidation sales, since approximately 350 Sports Authority locations are located within 10 miles of a Dick's store.
The company provided guidance for second-quarter earnings of 62 cents to 72 cents a share, while analysts were looking for 78 cents. Same-store sales are projected to fall 1% to 4%.
In the first quarter, Dick's earned $56.9 million, compared to $63.3 million in the same period last year. On a per-share basis, earnings fell to 50 cents from 53 cents but matched the high end of Dick's forecast.
Revenue was up 6.1% at $1.66 billion, slightly above Wall Street's estimate of $1.63 billion. Sales at existing stores edged 0.5% higher, led by a 1.7% increase at Golf Galaxy. Dick's namesakes stores recorded 0.4% growth.