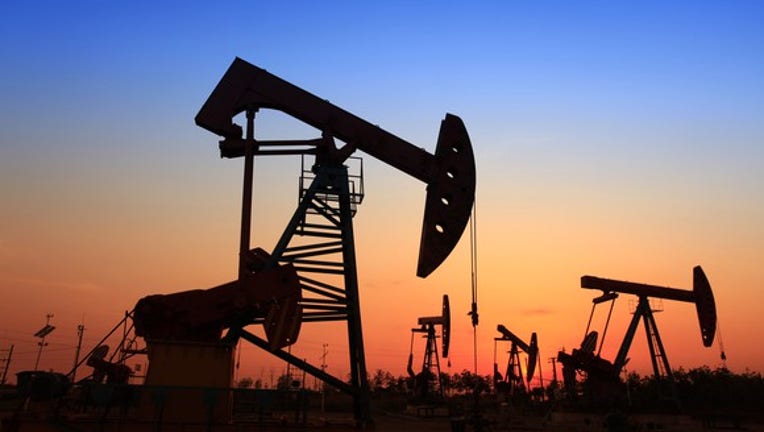 Expectations have been pretty low for oil and gas producers lately. ButDevon Energy(NYSE: DVN) took those expectations and shredded them in its first-quarter 2017 earnings, which the company released after market close on Tuesday, May 2.
The market liked what it saw (and who wouldn't?), bidding the stock up more than 4% in after-hours trading. Here's what it liked so much and why.
Oil and gas driller Devon Energy had a stellar quarter. Image source: Getty Images.
The raw numbers
BOE = barrel of oil equivalent.Data source: Devon Energy.
Right moves
Devon has been focusing on high-margin U.S. shale oil plays, particularly in the Eagle Ford shale in Texas and the STACK in Oklahoma. It paid off this quarter as its strong oil production growth was driven entirely by the company's U.S. resource plays. Devon's total U.S. oil production reached 123,000 barrels per day in the first quarter, a 17% increase over fourth-quarter 2016, and those plays are the highest-margin plays in its entire portfolio. No wonder revenues were up 59%. The company will invest nearly 90% of its 2017 capital expenditures in its U.S. resource plays, which seems wise.
And while companywide production was down 18% over the year-ago quarter, it was up 5% over last quarter, even as expenses have shrunk. The company cut its quarterly leasing expenses by $58 million year over year and its general and administrative expenses by $13 million year over year.
Devon also announced it would divest $1 billion of non-core assets across its portfolio, mostly acreage in the Barnett shale region of Texas. It plans to use the proceeds to strengthen its higher-margin U.S. plays and improve its financial position.
What management had to say
Devon Energy President and CEO David Hager was very pleased with the quarter's performance:
Investor takeaway
Unlike many of its peers, Devon Energy had a profitable, cash-flow-positive quarter that featured increased production, lower expenses, and higher margins. Given the current state of the energy industry, you couldn't ask for a better quarter from an exploration and production company. Now, if those pesky oil prices would only cooperate and rise.
10 stocks we like better than Devon EnergyWhen investing geniuses David and Tom Gardner have a stock tip, it can pay to listen. After all, the newsletter they have run for over a decade, Motley Fool Stock Advisor, has tripled the market.*
David and Tom just revealed what they believe are the 10 best stocks for investors to buy right now... and Devon Energy wasn't one of them! That's right -- they think these 10 stocks are even better buys.
Click here to learn about these picks!
*Stock Advisor returns as of May 1, 2017
John Bromels has no position in any stocks mentioned. The Motley Fool owns shares of Devon Energy. The Motley Fool has a disclosure policy.