Deutsche Bank to Buy Back $5.4 Billion in Debt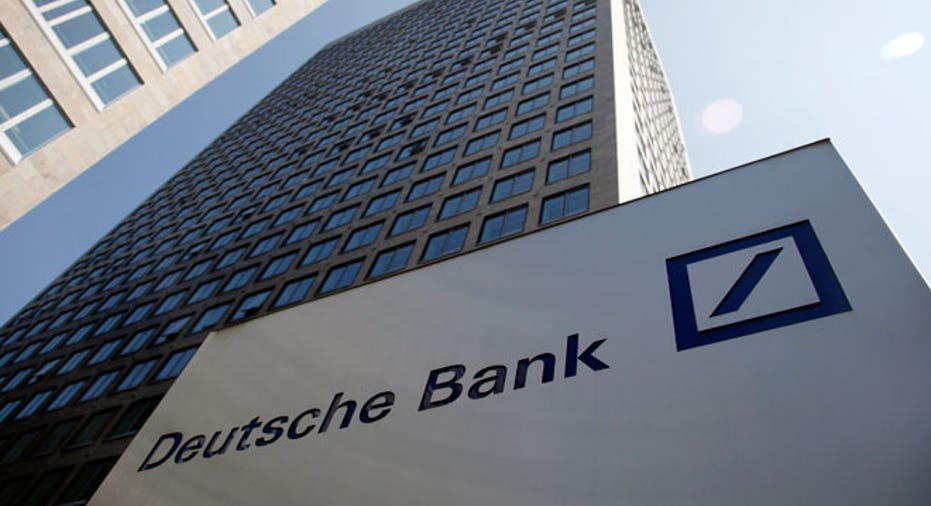 Deutsche Bank AG said it will buy back $5.4 billion of its senior unsecured debt, in a move designed to bolster investor confidence in the German lender's liquidity and in the value of its securities.
The announcement Friday afternoon in Europe came at the end of a volatile week for Deutsche Bank shares and the broader market for bank stocks.
The buyback offer targets up to EUR3 billion ($3.4 billion) in euro-denominated securities and $2 billion in U.S. dollar-denominated securities.
The bank said its public tender offer was effective Friday for seven to 20 business days for euro- and U.S. dollar-denominated securities, respectively.
The bank said it had EUR215 billion in liquidity reserves at the end of 2015, as previously disclosed.
Deutsche Bank "is taking advantage of market conditions to repurchase this debt, lowering its debt burden at attractive prices," Marcus Schenck, the finance chief, said in a statement. "By repurchasing this debt below its issue price, the bank realizes a profit."
Before the announcement, Deutsche Bank shares were up 8% Friday. The announcement boosted them slightly, to near 10% on the day. Word of a potential bond buyback had helped stabilize Deutsche Bank shares earlier in the week following a 9.5% fall on Monday.
Before the announcement, Deutsche Bank shares were up 8% Friday. They've been whipsawed this week amid questions about the bank's restructuring and ability to pay optional interest payments on its riskiest debt.
The shares are down about 35% this year.