Deutsche Bank rejects Democrats' call for Trump finance details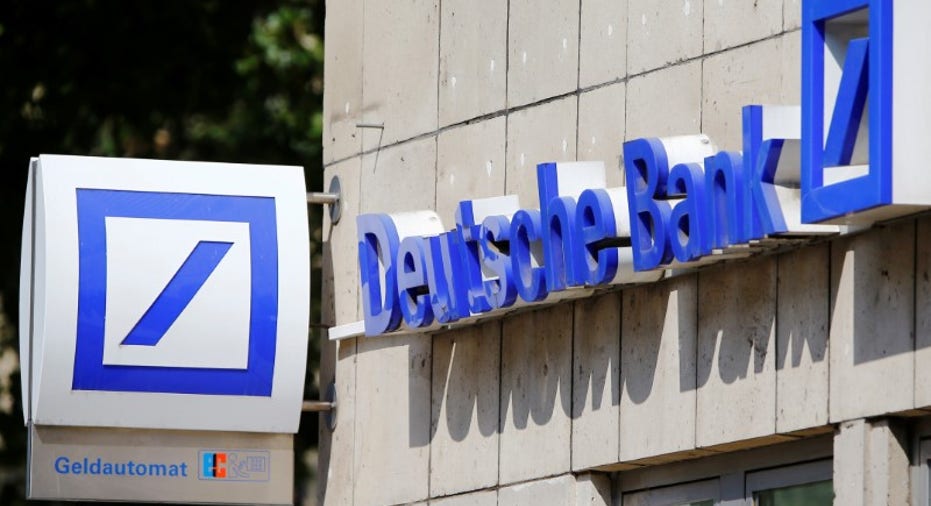 Deutsche Bank's external counsel in Washington, D.C. rejected on Thursday demands by U.S. House Democrats to provide details of President Donald Trump's finances, citing privacy laws.
The response by Deutsche's lawyers at Akin Gump Strauss Hauer & Feld is the second rejection by the bank for information on Trump's finances.
Deutsche Bank has loaned the Trump organization millions of dollars for real-estate ventures, and five Democrats on the House of Representatives Financial Services Committee want information on Trump's finances.
"We respectfully disagree with the suggestion that Deutsche Bank freely may reveal confidential financial information in response to requests from individual members of Congress," Deutsche's counsel wrote in a letter seen by Reuters.
Maxine Waters, ranking Democrat on the House of Representatives Financial Services Committee, said in an emailed response to Reuters on Thursday that she would pursue Deutsche Bank.
"Trump has made it entirely clear that he has a lot to hide, and it appears that Deutsche Bank is willing to cover for him," said California's Waters. "Efforts by Trump, his family members and associates, and Deutsche Bank to avoid scrutiny only intensify our resolve to follow the Trump money trail."
Investigations are being conducted in the United States into possible collusion between Trump's campaign team and Russia during his 2016 U.S. presidential campaign. The White House and the Kremlin have denied that there was any interference in the election.
Waters and four other lawmakers first asked the bank in May to share details about Trump's real-estate business and whether Trump had financial backing from Russia.
Deutsche Bank's Washington-based external counsel responded that it would not share confidential information about Trump's finances.
U.S. House Democrats have argued that U.S. federal laws protecting banking customers' confidentiality did not apply to requests from Congress.
A disclosure document posted on the U.S. Office of Government Ethics website earlier in June showed liabilities for Trump of at least $130 million to Deutsche Bank Trust Company Americas.
The Democrats do not have the power to compel Deutsche Bank to comply with their request. The Financial Services Committee has subpoena power but Republican committee members, who are in the majority, would have to agree.
(Reporting by Tom Sims; Editing by Toni Reinhold)