Deutsche Bank Delivers a Daily Deal of its Own: Groupon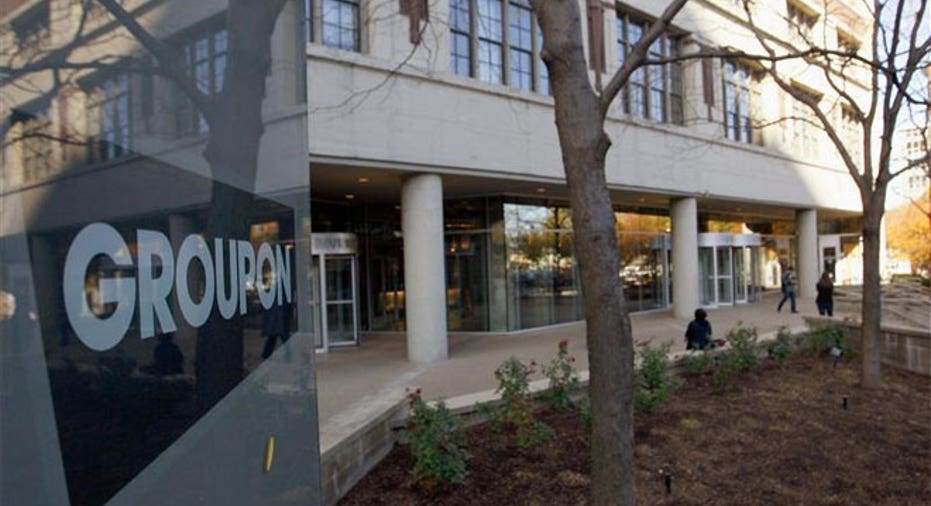 Shares of Groupon (NASDAQ:GRPN) surged 11% Friday morning after Deutsche Bank (NYSE:DB) emphatically upgraded the daily deals leader to "buy" on serious optimism surrounding its dramatically-shrinking expenses and revamped marketing approach.
Groupon went public in November 2011 with much fanfare at a hefty $20 a share, but the innovative company crashed back to reality just a year later by tumbling below $3 and forcing out founder and CEO Andrew Mason earlier this year.
In upgrading Chicago-based Groupon to "buy" from "neutral," Deutsche Bank made the case that the company has entered its "2.0" phase now that the daily deals leader, which has 200 million subscribers, doesn't need to spend aggressively on acquiring email addresses.
"Sentiment has improved since our initial November 'warm-up,' and now we are upgrading amidst the current transition phase before growth turns back up," Deutsche Bank analyst Ross Sandler wrote in the note on Friday.
In addition to slapping a "buy" rating on Groupon, Sandler raised his price target by 66% to $10 from $6 and even laid out an upside bull-case for $16, which would represent a 133% skyrocket from Thursday's close at $6.86.
Deutsche Bank said marketing expenses as a percentage of billings has plummeted in Groupon's North American business from 29% to just 3.5% over the past nine quarters. Marketing as a percentage of gross profit has tumbled from 82% to 14% over that same time span.
At the same time, North American billings and gross profits jumped 23% and 2%, respectively, during the first quarter even as marketing expenses shrank 31%.
Deutsche Bank also highlighted Groupon's impressive mobile strength, saying it is the most mobile penetrated e-commerce company the investment bank tracks with over 40% of North American transactions stemming from the channel and 100% year-over-year growth.
"GRPN is no longer just an email machine, it's a mobile-pull and email hybrid in" North America, Sandler wrote, "which is why we strongly believe that if and when Groupon decides to reaccelerate its marketing push… the growth rate of billings and gross profit should accelerate significantly."
Wall Street cheered the bullish Deutsche Bank note, driving Groupon 12% higher to $7.70 Friday morning. The rally lifted Groupon's 2013 rally to 58%, but it remains down 18.5% over the past 12 months.