Despite Recent Flops, ConocoPhillips Has a New Exploration Bet on Chile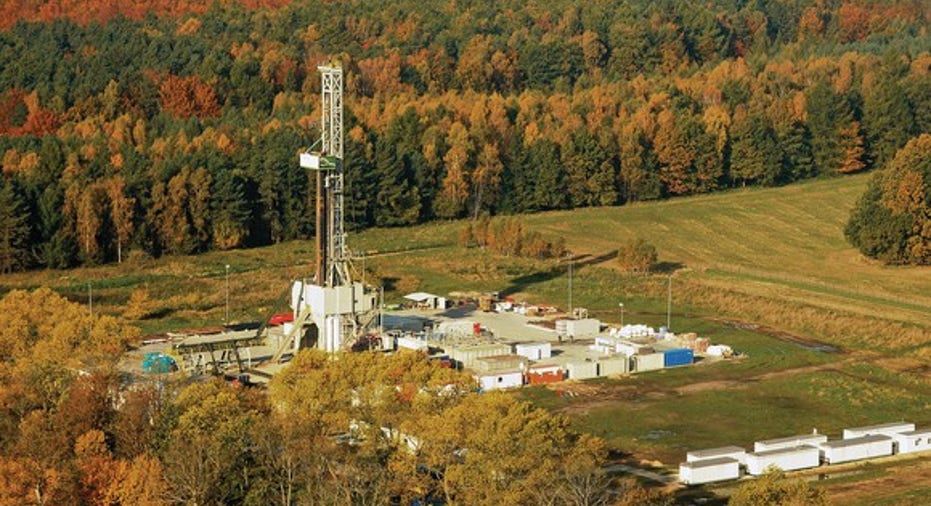 Image source: ConocoPhillips.
Exploration is the lifeblood of an oil and gas company, but it's not easy. Just ask ConocoPhillips , which has endured a number of high-profile exploration flops over the past couple of years. While these missteps have cost the company a lot of money, they haven't extinguished its will to continue to search the world for new energy supplies. In fact, the company just signed a deal to explore for natural gas in a remote region of Chile.
Details on the deal
According toReuters, ConocoPhillips signed an agreement with Chilean state oil company ENAP to explore and develop natural gas deposits in the country's Magallanes region. Under the terms of the deal, ConocoPhillips will take a minority stake in the project and will invest between $70 million to $100 million over the next four years. If that investment proves successful, the company will participate in additional stages of the project.
At that initial investment rate, it's a pretty small bet by ConocoPhillips given that it plans to spend $5.7 billion on capex this year, with about 18% of that capital earmarked for exploration and appraisal. That said, early-stage exploration projects are as risky as they come. Further, even if the company does find commercial quantities of natural gas it could be years before the company ever sees a return on this investment.
Image source:Marathon Oil Corporation.
Two steps forward, one back
At the moment, ConocoPhillips certainly doesn't need to find additional energy resources. It is currently sitting on more than 16 billion barrels of oil equivalent (BOE) resources that are economic at oil prices below $60 a barrel. Those resources are enough to enable the company to maintain its current production rate for the next 30 years. Furthermore, it has another 8 billion BOE resources that are economic at oil prices between $60 and $75 per barrel and 20 billion BOE more that could be developed at oil prices above $75 a barrel. In other words, ConocoPhillips has clearly done a good job of finding oil and gas in the past.
However, it has struggled more recently with some of its exploration efforts. Last year, it announced that while a deepwater exploration well in Angola found a gas column, its target was oil, which is why it plugged and abandoned the well. Meanwhile, a deepwater drilling prospect in the Gulf of Mexico also came up dry, causing the company to abandon it as well. Those two dry wells forced it to record a $142 million dry hole expense. The flops followed the company's decision to pull out of additional exploration activities at Chevron's Coronado discovery in 2014 after an appraisal well came up dry. With its deepwater dry holes adding up, it was a leading factor driving ConocoPhillips' decision to completely exit its deepwater exploration efforts.
Meanwhile, ConocoPhillipsalso recently decided to give up on exploring for shale gas in Poland, joining Chevron and Marathon Oil in abandoning exploration efforts in the country. That failed bet cost ConocoPhillips around $220 million, which is what it spent to drill seven wells in Poland. Those wells, unfortunately, didn't yield satisfying results, leaving the company with no choice but to stop pouring money into additional exploration. That was basically the same reason why Marathon Oil and Chevron also backed away, with Marathon Oil citing "unsuccessful attempts to find commercial levels of hydrocarbons" while Chevron said that its opportunities in Poland "no longer compete favorably with other opportunities in Chevron's global portfolio."
These failures, however, are the price oil and gas companies need to pay in order to find viable resources. That said, the risk of failure is why energy companies often just place small bets on a number of exploration opportunities and typically partner with other drillers or financial backers in order to reduce their own risk. Producers do this because they know that only some of these bets need to pay off to make it worthwhile.
Investor takeaway
Despite the current downturn in the energy sector caused by oversupply, and a recent string of flops by ConocoPhillips, the latter is continuing its quest to find new energy resources. That's because it knows that eventually the world will need new, tough-to-find energy supplies. This long-term mind-set presses the company forward in spite of its past stumbles.
The article Despite Recent Flops, ConocoPhillips Has a New Exploration Bet on Chile originally appeared on Fool.com.
Matt DiLallo owns shares of ConocoPhillips. The Motley Fool owns shares of and recommends Chevron. Try any of our Foolish newsletter services free for 30 days. We Fools may not all hold the same opinions, but we all believe that considering a diverse range of insights makes us better investors. The Motley Fool has a disclosure policy.
Copyright 1995 - 2016 The Motley Fool, LLC. All rights reserved. The Motley Fool has a disclosure policy.