Despite Pleas, FDA Panel Shuns Drug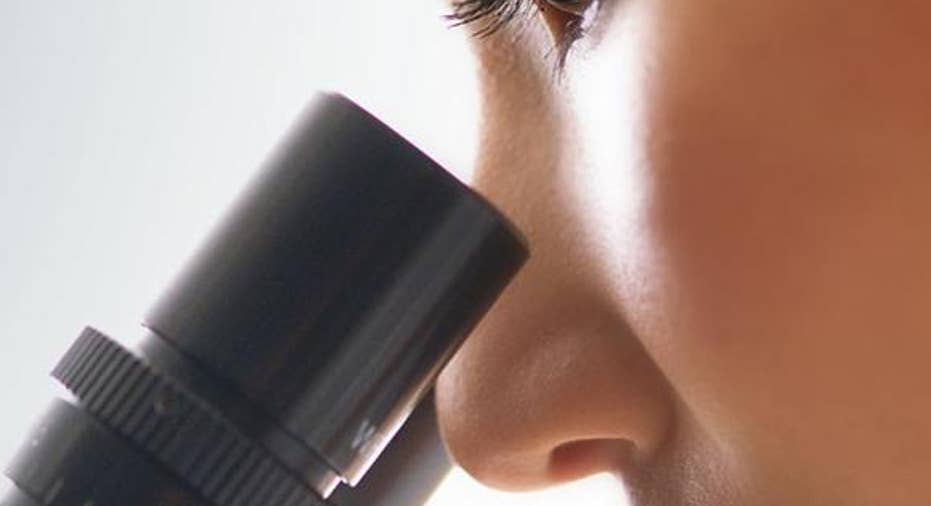 SOURCE: SAREPTA THERAPEUTICS, INC.
Mostly positive testimony from 52 patient advocates failed to persuade a key FDA advisory panel to vote in favor of approving Sarepta Therapeutics controversial new therapy for Duchenne's muscular dystrophy (DMD). Does this vote leave Sarepta without any options? Read on to see what's at stake.
First, some backgroundDMD is a rare chromosomal disorder affecting mostly boys, and there are no FDA approved therapies for its treatment.
Specifically, DMD is caused by a genetic abnormality that prevents the proper creation of dystrophin, a protein necessary for muscle building. Absent treatment, patients suffer from muscle wasting, and most patients succumb to their disease by their 30s.
In an attempt to address the huge unmet need for DMD therapies, BioMarin Pharmaceutical and Sarepta Therapeutics each developed therapies that skip exon-51, a section of DNA in the gene for dystrophin that if skipped can result in shortened but functional dystrophin in 13% of DMD patients. Both companies filed their drugs for FDA approval last year, and each company was hoping for a green light this year.
Failing to winBioMarin presented the case for its drisapersen to the FDA's advisory committee in November, and unfortunately for patients and stakeholders, the committee determined that BioMarin failed to prove that drisapersen effectively treats DMD.
In January, the FDA officially dismissed any hope for drisapersen's approval by issuing a complete response letter to BioMarin.
That loss left DMD patients hoping that Sarepta Therapeutics could deliver a more convincing argument when it presented its findings for eteplirsen on Monday.
However, in a meeting that ran longer than usual, experts on the committee's panel were mostly unimpressed by Sarepta's trial design and its findings.
As a result, when the group voted on accelerated approval of eteplirsen, there were six votes for approval and seven against.
What nowThe FDA and the committee members appeared at times annoyed by the fact that the study results Sarepta presented were from a trial involving only 12 patients, that the data didn't appear overly convincing, and that the company used a historical control group in an attempt to demonstrate efficacy.
Specifically, in the FDA's briefing document, it wrote that the "FDA has concerns regarding the comparability of treatment groups and the overall persuasiveness of the historical control comparison, as described in the FDA briefing materials. In fact, the clinical course of the 12 patients participating in Study 201/202 appears to be within the expected natural history of DMD."
Sarepta has indicated that it was working with the FDA to frame the data in the most useful way possible, but it would seem that when push came to shove, there simply wasn't a large enough sample with convincing enough efficacy for the FDA panel to say "science proves this drug works."
Although the panelists remarks suggest many members wish they had been given data warranting approval, the voting result is the voting result. Absent intervention at the highest levels, the most likely outcome from here is a rejection letter like the one that was delivered to BioMarin.
Perhaps such an intervention could come from Janet Woodcock, the FDA's director of drug evaluation. Before Sarepta's presentation, she made comments that some viewed as supporting an eteplirsen approval. However, that's a bit speculative (and a bit of a long shot), and therefore, investors interested in buying Sarepta's shares in hope of a surprise go-ahead might want to reconsider the risk of an official no-go decision on May 26. After all, Sarepta remains a clinical-stage company, and eteplirsen was by far its most advanced drug. If eteplirsen fails to get a green light, then it could be years until the company commercializes another therapy, if at all.
The article Despite Pleas, FDA Panel Shuns Drug originally appeared on Fool.com.
Todd Campbell has no position in any stocks mentioned. Todd owns E.B. Capital Markets, LLC. E.B. Capital's clients may have positions in the companies mentioned. The Motley Fool owns shares of and recommends BioMarin Pharmaceutical. Try any of our Foolish newsletter services free for 30 days. We Fools may not all hold the same opinions, but we all believe that considering a diverse range of insights makes us better investors. The Motley Fool has a disclosure policy.
Copyright 1995 - 2016 The Motley Fool, LLC. All rights reserved. The Motley Fool has a disclosure policy.