Despite Missing Estimates AutoNation Posts Solid Q4 and Remains Well Positioned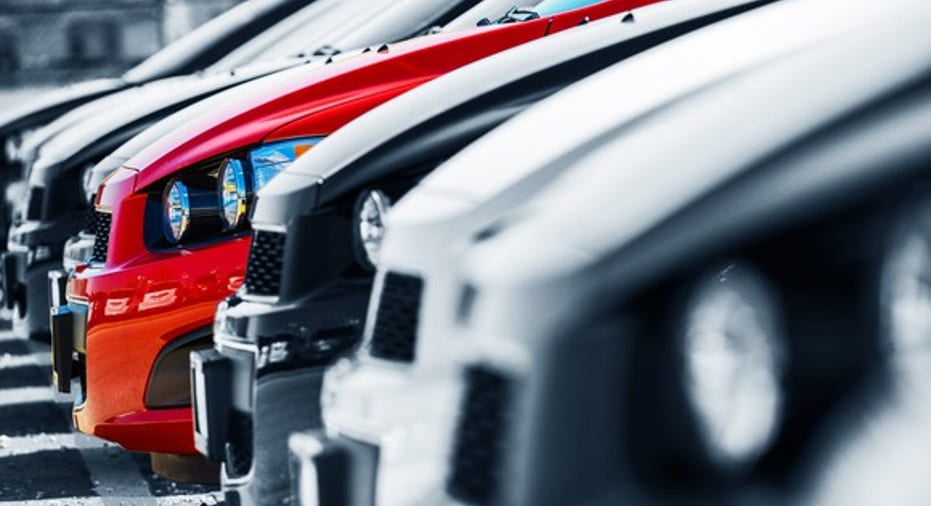 Image source: Getty Images.
The automotive industry has been caught up in a whirlwind of change over the past year. New-vehicle sales are currently plateauing in the U.S., incentives are rising, vehicle residual values are falling, nobody knows what President Donald Trump is going to do about tariffs on cars or parts from Mexico, and recalls are making inventory decisions more difficult for dealerships. In the midst of all that, America's largest automotive dealer, AutoNation Inc. (NYSE: AN), managed to grow its top and bottom lines during the fourth quarter.
By the numbers
AutoNation's fourth-quarter revenue of $5.5 billion was up 3% from last year's $5.3 billion, but just below analysts' consensus estimates calling for $5.62 billion. Its fourth-quarter gross profit checked in at $809 million, which was essentially flat year over year. On the bottom line, its net income from operations generated $116 million, or $1.14 per share, which was well ahead of last year's $98 million, or $0.87 per share, and well above consensus estimates calling for $0.96 per share.
However, there's a little catch to that large earnings increase. Part of that net income increase was a $20 million after-tax gain, or $0.19 per share, related to a selling of assets. As that wasn't included in estimates, by removing that one-time item, AutoNation's result checked in $0.01 below estimates. Missing the estimates of Wall Street analysts shouldn't bother investors, though, and it was still a strong quarter from AutoNation.
Domestic woes?
AutoNation's top-line revenue is well-balanced between its domestic, import, and luxury segments. Sales of its domestic vehicles -- Ford, General Motors, and Fiat Chrysler Automobiles -- generated $151 million more than last year, up to $1.92 billion. That increase helped offset a $42 million decline in its import segment, which declined to $1.68 billion. Its luxury segment was down ever so slightly, to $1.79 billion.
The problem is, while domestic revenue jumped fairly significantly, it wasn't reflected on the bottom line. AutoNation's domestic segment's income was down to $64 million, down from last year's $78 million. AutoNation's margins also felt some pressure as gross profit margins on new vehicles declined 40 basis points, down to 5.2% during the fourth quarter.
Used-vehicle margins fell 100 basis points, down to 6.3%. Part of that pressure was due to increased discounting and incentives across the industry, but management believes its used car profitability will stabilize after the first quarter as it rids itself of vehicles affected by Takata's airbag recall.
The bright side
The good news for investors is that, amid all of the uncertainty from peaking new-vehicle sales, used-car pricing pressure due to falling residual values, and a wave of off-lease vehicles due in the coming years, AutoNation's business remains flexible. It can rebalance to focus on sales of used vehicles if management sees an opportunity, or it can focus on better selling SUV segments, or even choose to focus on luxury, imports, or domestics to improve its profitability.On top of that flexibility, the cornerstone of AutoNation's profits will remain stable regardless. Remember that the company's parts and service segment generates only 15% of revenue, but generates a staggering 44% of the company's gross profit.
Sure, uncertainty facing the automotive industry and dealership groups is increasing. And yes, AutoNation fell slightly short of analysts' estimates during the fourth quarter. But the company still had a strong quarter, is led by a phenomenal CEO in Mike Jackson, remains flexible between business segments, and has a cornerstone parts and service segment for profits. It was a strong year for America's largest dealership group.
10 stocks we like better than AutoNation When investing geniuses David and Tom Gardner have a stock tip, it can pay to listen. After all, the newsletter they have run for over a decade, Motley Fool Stock Advisor, has tripled the market.*
David and Tom just revealed what they believe are the 10 best stocks for investors to buy right now... and AutoNation wasn't one of them! That's right -- they think these 10 stocks are even better buys.
Click here to learn about these picks!
*Stock Advisor returns as of January 4, 2017
Daniel Miller has no position in any stocks mentioned. The Motley Fool has no position in any of the stocks mentioned. The Motley Fool has a disclosure policy.