Democrats push new bill to change recall rules, save senator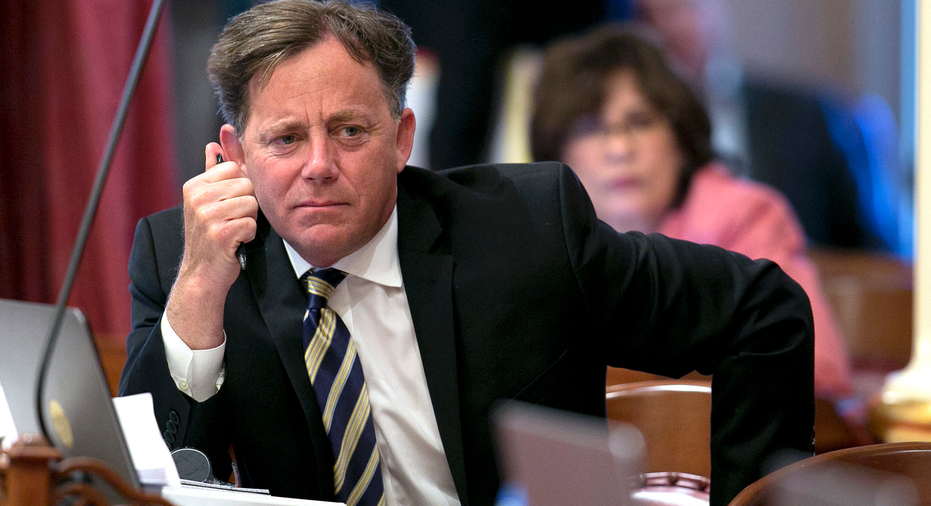 California Democrats started a new legislative push Monday to change recall election rules in an effort to protect one of their own after a court put an earlier attempt to slow the recall process on hold.
A measure introduced Monday would help state Sen. Josh Newman of Fullerton, who is facing a recall attempt backed by Republicans over his support for a gas tax increase. If they succeed in replacing Newman with a Republican, Democrats would lose their supermajority that allows them to raise taxes without GOP votes.
Election officials in three counties reported Friday that they've verified enough signatures for the recall to proceed. State law gives Secretary of State Alex Padilla 10 days to certify them.
Republicans are pushing to hold a recall election shortly after the gas tax rises Nov. 1.
The Democratic bill would allow people to remove their name from a recall petition and require the state to estimate the costs of holding a special election. The new procedures were initially tucked into a state budget bill, SB96, in June, but the California Court of Appeal put them on hold last week because the bill touched on multiple unrelated subjects.
Democrats say people were tricked into signing the petition believing they were supporting a referendum on the gas tax. They say those people should have a chance to remove their name.
"It remains in the overwhelming public interest to safeguard the integrity of California's recall process and to ensure that recall petitions are not being signed under false and fraudulent pretenses," said Jonathan Underland, a spokesman for Senate Democrats.
The bill would draw out the recall process, potentially allowing it to coincide with the statewide primary in June when more Democrats are likely to participate.
The bill will get a hearing in the Senate and Assembly budget committees on Tuesday and Wednesday and could be considered by the full chambers on Thursday, before the deadline for Padilla to certify that recall organizers collected sufficient signatures.
"In light of the Court of Appeal's recent order staying the recall procedures in SB96, the secretary is consulting with his attorneys to determine what his current obligations are under the law and how to appropriately proceed," Padilla spokesman Jesse Melgar said.
California Republican Party Chairman Jim Brulte has urged Padilla, a Democrat, to act quickly.