Demand for NVIDIA Corporation's GeForce GTX 1080 Continues to Outstrip Supply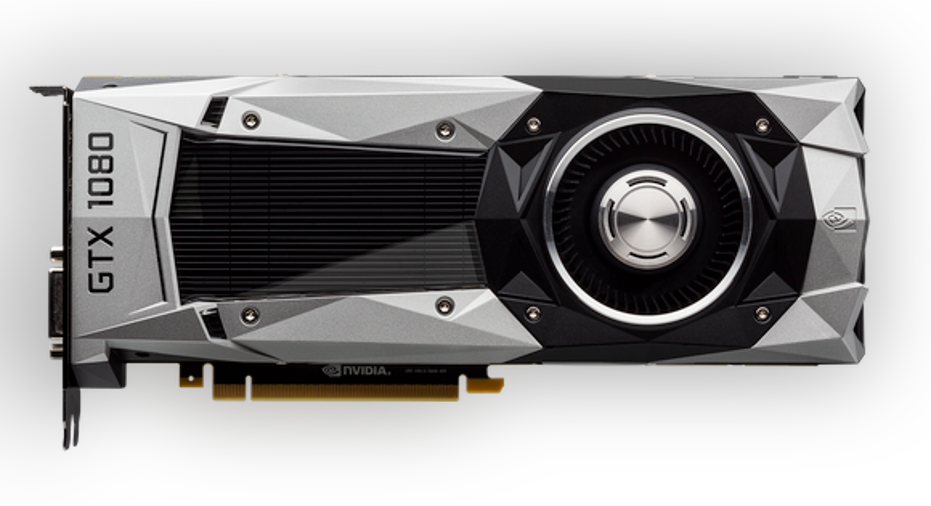 Image source: NVIDIA.
I think it's fairly safe to say that graphics specialist NVIDIA has a good product on its hands with the GeForce GTX 1080. Third-party reviews show it as being the fastest single processor graphics card on the market today. Additionally, as a result of both an updated architecture and a transition to Taiwan Semiconductor Manufacturing Co.'s 16-nanometer manufacturing technology, the 1080 has been shown to be quite power efficient, as well.
That being said, although the graphics processor has been generally praised in third-party reviews, a potentially more exciting sign for investors is that the cards seem to sell out as quickly as online resellers can get them in stock.
For example, when I search for a GeForce GTX 1080 on popular online computer part reseller Newegg, I get a page showing 18 graphics cards based on the GTX 1080, all of which are sold out.
Clearly supply has not yet come into balance with demand, something that NVIDIA really needs to remedy as quickly as possible. What's a bit surprising, though, is just how much people seem to be willing to pay to get their hands on these cards now.
An interesting indicator of demand
In order to get a sense of the kind of demand that exists for the 1080, I took a look at the prices that the various 1080 models are going for oneBay.
As of writing, I see one card from one of NVIDIA's add-in-board partners, ASUS, currently going for $908. The auction has 25 bids and there's one hour left before it ends. This is a card that normally retails for $720 on Newegg, implying that it will ultimately sell for at least 26% above retail pricing.
I have also seen several of NVIDIA's own Founders Edition model, which the company sells for $699 new, sell for $790 to $800. That's at least a 13% premium to NVIDIA's asking prices.
These large premiums over retail pricing may suggest that the magnitude of the supply/demand imbalance is significant.
A trip down memory lane
The last time I can remember NVIDIA facing such a supply/demand imbalance was following the launch of its GeForce GTX 680 in March 2012. GTX 680s were routinely sold out at the major online retailers, much as the GeForce GTX 1080 is now.
In fact, NVIDIA's Jeff Fisher highlighted an investor presentation hosted on May 24 (about two months after the GTX 680 launched), that the 680 "remains sold out on Newegg and in many regions around the world."
Fisher also noted at the time that some people suspected that because the 680 was sold out, NVIDIA "must not have shipped very many."
He told the audience that NVIDIA shipped 60% more GeForce GTX 680s in the six weeks after the product launched than it did of the prior-generation GTX 580 in the six weeks following its launch.
Image source: NVIDIA via PCPer.
Unfortunately, NVIDIA's investor meeting this year happened before the GeForce GTX 1080 launched. This means that the public is going to have to wait until the company's next quarterly earnings call, which will likely take place in August, to get a sense of how well the GeForce GTX 1080 is doing in the marketplace relative to expectations.
Even then, I doubt that NVIDIA will go into the same kind of detail around the 1080 as it did back in 2012 for the 680, even if the comparison is favorable, since there's only so much that can be covered in a one-hour conference call.
The article Demand for NVIDIA Corporation's GeForce GTX 1080 Continues to Outstrip Supply originally appeared on Fool.com.
Ashraf Eassa has no position in any stocks mentioned. The Motley Fool owns shares of and recommends eBay and NVIDIA. Try any of our Foolish newsletter services free for 30 days. We Fools may not all hold the same opinions, but we all believe that considering a diverse range of insights makes us better investors. The Motley Fool has a disclosure policy.
Copyright 1995 - 2016 The Motley Fool, LLC. All rights reserved. The Motley Fool has a disclosure policy.