Demand for Apple, Inc.'s iPhone SE Still Outstrips Supply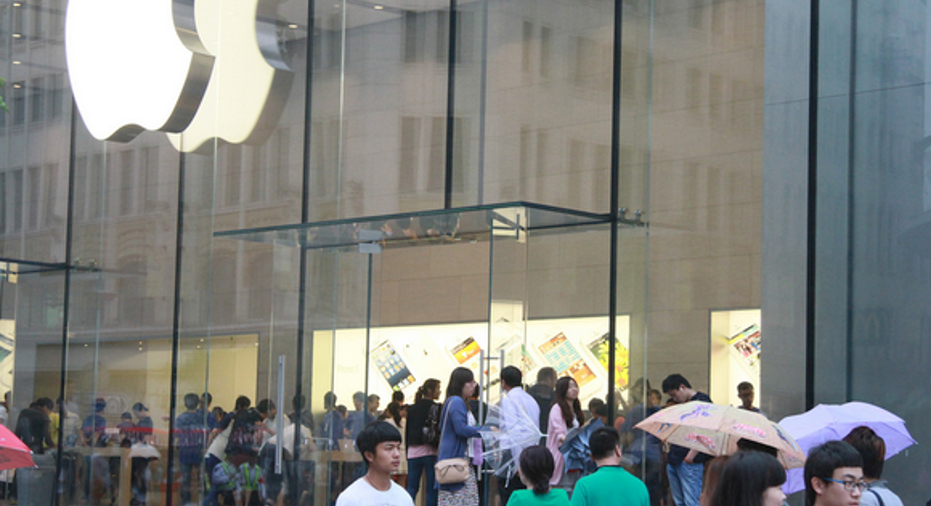 Apple's latest iPhone launch was out of the norm in a more than one way. First, it came mid-cycle, debuting between launches of its flagship iPhones. Second, the phone Apple introduced was priced lower than any new iPhone has ever been priced. Given its out-of-character launch, investors were uncertain how the phone would fare in the market. But, so far, it's looking like a success -- so much so that Apple's production of the new, smaller iPhone hasn't yet caught up with demand.
iPhone SE. Image source: Apple.
Want an iPhone SE? You'll have to wait
U.S. customers ordering an iPhone SE on Apple's website will have to wait longer than they would if they ordered any other model, AppleInsider pointed out on Wednesday. The earliest a customer can get a new iPhone SE online from Apple is June 28, or just under two weeks. Comparatively, a new iPhone 6 or 6s could be delivered as early as tomorrow. Wait times for online orders of iPhone SE are similar in markets outside the U.S., according to AppleInsider.
Given that the new iPhone isn't a flagship device, and it's already been selling for about two and half months, Apple's supply shortage is surprising. Fortunately, high demand -- not supply issues -- are the likely cause. While there's certainly a chance Apple could be experiencing supply problems, this is unlikely. Apple CEO Tim Cook said during the company's late April second-quarter earnings call (via a Seeking Alpha transcript) that "demand [for the iPhone SE] has been very strong." Indeed, he specifically noted that Apple was supply constrained because "there is a demand there even much beyond what we thought."
Cook noted during the call that the company is "working hard to get the iPhone SE into the hands of every customer who wants one as quickly as possible."
Apple's supply constrained iPhone SE poses a problem: As long as demand for the new phone exceeds supply, Apple is either delaying -- or possibly even missing out on -- potential incremental revenue opportunity. Apple management even acknowledged the hit it's taking from being unable to meet demand. Anticipating strong demand for its iPhone SE could remain ahead of supply during the current quarter, Apple CFO Luca Maestri baked supply shortages into the company's guidance.
"The guidance also reflects a range of possible scenarios related to how quickly we can get into supply/demand balance for iPhone SE," Maestri explained. "Due to these factors, our expected demand is greater than the revenue range implies."
iPhone SE: More important than you think
But there's more downside to Apple's supply-constrained iPhone SE than a missed revenue opportunity. The type of customers the iPhone SE is attracting represents an important segment for Apple that could benefit it over the long haul: new customers.
Image source: The Motley Fool.
"The addition of the iPhone SE in the iPhone lineup places us in a better strategic position to attract even more customers into our ecosystem," Cook said during the second-quarter call.
Why does Cook believe iPhone SE buyers will expand Apple's total reach? Priced more aggressively than both the iPhone 6 and 6s, the new phone is attracting customers the iPhone previously wouldn't have, Cook explained during the company's second-quarter call. Specifically, the iPhone SE is attracting many first-time iPhone buyers and Android switchers. Given Apple's industry-leading loyalty rates, this segment is incredibly important to the company.
The fact that Apple's supply is constrained, therefore, is both good and bad. It's good because it signals that iPhone SE demand likely remains very robust. But it's bad because Apple's inability to fully meet demand delays a key opportunity to lock in an important segment of new iPhone buyers.
The article Demand for Apple, Inc.'s iPhone SE Still Outstrips Supply originally appeared on Fool.com.
Daniel Sparks owns shares of Apple. The Motley Fool owns shares of and recommends Apple. The Motley Fool has the following options: long January 2018 $90 calls on Apple and short January 2018 $95 calls on Apple. Try any of our Foolish newsletter services free for 30 days. We Fools may not all hold the same opinions, but we all believe that considering a diverse range of insights makes us better investors. The Motley Fool has a disclosure policy.
Copyright 1995 - 2016 The Motley Fool, LLC. All rights reserved. The Motley Fool has a disclosure policy.