Delta Air Lines Is Turning to Latin America for International Growth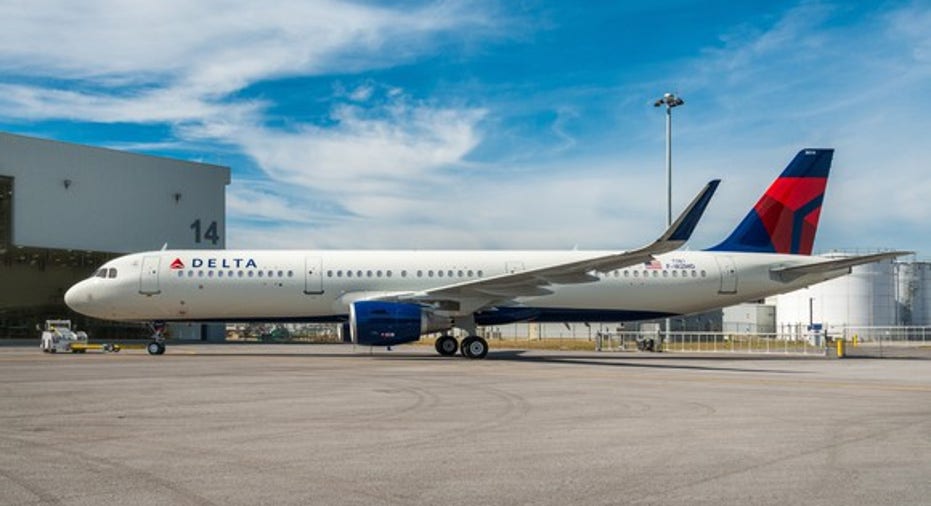 For years, legacy carriers like Delta Air Lines (NYSE: DAL) and American Airlines (NASDAQ: AAL) have recognized that their biggest growth opportunities lie outside the U.S. While their domestic hub-and-spoke operations are highly profitable, the U.S. market is mature and holds only modest long-term growth potential for the legacy carriers.
However, international markets haven't been very attractive recently. The strong dollar, economic weakness in key markets like Brazil, stiff fare competition from budget carriers in the transatlantic market, and industry overcapacity on routes to China have made international routes less profitable for Delta, American, and United Continental. So they have been deploying the bulk of their growth in the domestic market, with mixed results.
Most of Delta's recent growth has been in the domestic market. Image source: Delta Air Lines.
That said, Delta Air Lines sees at least one attractive region for international growth going forward: Latin America. Latin America is leading Delta's unit revenue recovery, and the carrier plans to continue expanding there to capitalize on strong travel demand in the region.
Latin America is recovering
Less than two years ago, Latin America was the worst-performing international region for U.S. airlines. For the fourth quarter of 2015, American Airlines -- which has by far the largest Latin American route network of any U.S. carrier -- reported that passenger revenue per available seat mile (PRASM) plunged 40% on its routes to Brazil.
However, in the past year, Brazil's economy has started to recover and its currency has rebounded. Other markets in Latin America are also moving in the right direction.
During this recovery, American Airlines has benefited from its strong position in Latin America. In Q4 2016, its PRASM increased 10.2% year over year in the Latin America region. This was the biggest driver of American's return to unit revenue growth during that quarter. Unit revenue growth accelerated last quarter. In all likelihood, when American Airlines reports its results later this week, it will reveal another big PRASM gain in Latin America.
Delta has seen similar success in Latin America. Last quarter, unit revenue surged nearly 45% on its routes to Brazil, and 4.4% overall in the Latin America region. However, Delta has historically had a much smaller presence in Latin America than American Airlines, so its strong results there haven't fully offset unit revenue declines elsewhere.
Delta's PRASM has risen for three straight quarters in Latin America. Image source: Delta Air Lines.
Delta pulls back in Asia
The transpacific market has been one source of persistent unit revenue declines in recent years. Not too long ago, transpacific flights were a key part of Delta's international route network. Delta operated a small hub in Tokyo (inherited from Northwest Airlines), which it used to connect passengers from across the U.S. to various cities in Asia.
However, the falling value of the Japanese yen and the increased availability of nonstop flights from the U.S. to mainland Asia combined to undermine the profitability of Delta's hub in Tokyo over the past few years. Unit revenue for these routes has been declining since 2013. In response, Delta has steadily reduced its capacity in Tokyo.
As a result, Delta's transpacific revenue reached $550 million last quarter, down from $871 million just four years earlier. Delta has reallocated some of the capacity cut from the transpacific market to Latin America, where revenue has surged more than 30% in the past four years.
More growth ahead
If unit revenue continues to rebound in Latin America, Delta is likely to keep growing there, while it retrenches in the transatlantic and transpacific markets.
Most notably, the company is about to implement a new joint venture with Aeromexico for travel between the U.S. and Mexico. This will allow the two carriers to cooperate more closely on schedules and fares, unlocking new growth opportunities.
Delta Air Lines also has a partnership with Brazilian low-cost carrier GOL. GOL offers connecting service to smaller cities that Delta could never serve profitably on its own. This additional connecting traffic should enable Delta to add more service in Sao Paulo and Rio di Janeiro as Brazil's economy recovers.
For the foreseeable future, legacy carriers like Delta Air Lines and American Airlines will have to limit their international growth. However, Latin America could be one of the few bright spots for them. Delta is likely to be particularly aggressive in shifting capacity from some of its underperforming markets to Latin America as it tries to compete more effectively with market leader American Airlines.
10 stocks we like better than Delta Air LinesWhen investing geniuses David and Tom Gardner have a stock tip, it can pay to listen. After all, the newsletter they have run for over a decade, Motley Fool Stock Advisor, has tripled the market.*
David and Tom just revealed what they believe are the 10 best stocks for investors to buy right now... and Delta Air Lines wasn't one of them! That's right -- they think these 10 stocks are even better buys.
Click here to learn about these picks!
*Stock Advisor returns as of April 3, 2017
Adam Levine-Weinberg owns shares of Delta Air Lines. The Motley Fool has no position in any of the stocks mentioned. The Motley Fool has a disclosure policy.