Delta Air Lines, Inc. Is Expanding in Seattle Again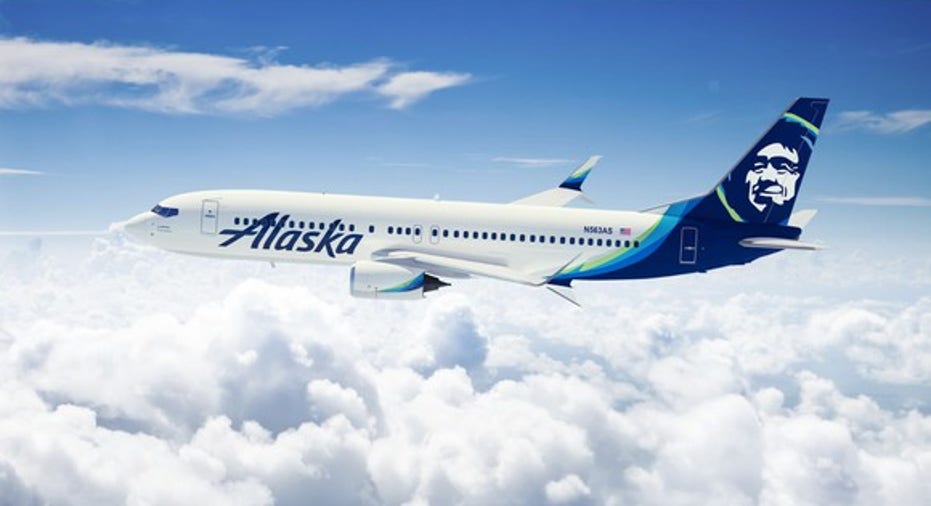 Five years ago, Delta Air Lines (NYSE: DAL) and Alaska Air (NYSE: ALK) had what seemed to be a successful partnership focused on Seattle-Tacoma International Airport. Alaska Air had a large domestic hub there, while Delta operated a handful of international routes to key business markets in Asia. Thanks to a code-share agreement between the two carriers, travelers could seamlessly connect between Alaska's domestic network and Delta's international flights.
Since then, these one-time partners have become huge rivals. Delta has more than quadrupled its flight schedule in Seattle since 2012. On Monday, Delta announced its latest expansion move: Beginning in June, it will fly three times a day from Seattle to Chicago.
Delta expands again
Delta's new Chicago flights will begin on June 19. They will fill in one of the last big gaps in the carrier's Seattle route network. By this summer, Delta Air Lines will serve each of the top 10 destinations from Seattle and 17 of the top 20.
Delta will start flying from Seattle to Chicago in June. Image source: Delta Air Lines.
This is Delta's second Seattle route expansion of 2017. Back in January, the company announced that it would begin seven new routes from Seattle over the year, serving Austin; Eugene, Ore.; Lihue, Hawaii; Milwaukee, Nashville, Raleigh-Durham, N.C.; and Redmond, Ore..
All eight of Delta's new routes in Seattle are served by Alaska Air today. Taken together, they will bring Delta up to 163 peak day departures in Seattle this summer. That's still well behind Alaska Air, which has nearly 300 daily departures there -- but Delta has been catching up gradually.
Creating more gate space in Seattle
There are two big reasons Delta Air Lines is beefing up its presence in Seattle later this year. The first is simply that it can.
For the past few years, Delta and other airlines have faced severe gate constraints at Seattle-Tacoma International Airport. This situation can largely be attributed to Delta's rapid growth there, as well as Alaska Air's competitive response. The airport has started to build more gates, but they won't be ready for years. In the short run, the construction is forcing airlines to work with even fewer gates.
However, Delta began work last year on a small project to convert four gates designed for big widebodies into six gates for smaller planes. The new gates should be ready for the summer, which is allowing Delta to keep growing in Seattle this year.
The Delta-Alaska Airlines partnership is coming to an end
The second reason behind Delta's upcoming expansion in Seattle is that its partnership with Alaska Air will soon end for good. Last December, the two airlines announced that they would discontinue their code-share and frequent flier reciprocity agreements, effective May 1.
Delta and Alaska are finally dismantling the last vestiges of their partnership. Image source: Alaska Air.
Alaska and Delta will maintain their interline agreement, which allows travel agents to book itineraries that connect between the two carriers, with Alaska and Delta taking responsibility for transferring checked bags to one another. Nevertheless, it will become incrementally harder to buy tickets for connecting travel between Alaska Air and Delta Air Lines.
In this context, Delta had a strong incentive to beef up its service in Seattle as soon as possible. Furthermore, by operating its own flights from Seattle to these eight cities, it will be able to optimize the flight schedules to maximize connecting opportunities.
Alaska Air investors shouldn't worry too much
For the past several years, Alaska Air has had to fight off round after round of expansion by Delta. The good news for investors is that Delta Air Lines has already entered most of the top markets from Seattle years ago, so its 2017 growth plans aren't likely to affect Alaska very much.
Indeed, Alaska's management has noted in the past two earnings calls that overall competitive capacity growth in its markets is slowing dramatically this year.
Furthermore, the current capacity constraints at Seattle-Tacoma International Airport mean that it will be hard for Delta or anyone else to grow very much in the next two or three years. Alaska Air is on track to benefit from higher unit revenue as demand catches up with the past few years of supply increases at its hometown airport.
10 stocks we like better than Delta Air LinesWhen investing geniuses David and Tom Gardner have a stock tip, it can pay to listen. After all, the newsletter they have run for over a decade, Motley Fool Stock Advisor, has tripled the market.*
David and Tom just revealed what they believe are the 10 best stocks for investors to buy right now... and Delta Air Lines wasn't one of them! That's right -- they think these 10 stocks are even better buys.
Click here to learn about these picks!
*Stock Advisor returns as of February 6, 2017
Adam Levine-Weinberg owns shares of Alaska Air Group and Delta Air Lines. The Motley Fool has no position in any of the stocks mentioned. The Motley Fool has a disclosure policy.