Delta Air Lines, Inc. Investor Day: It's All About Free Cash Flow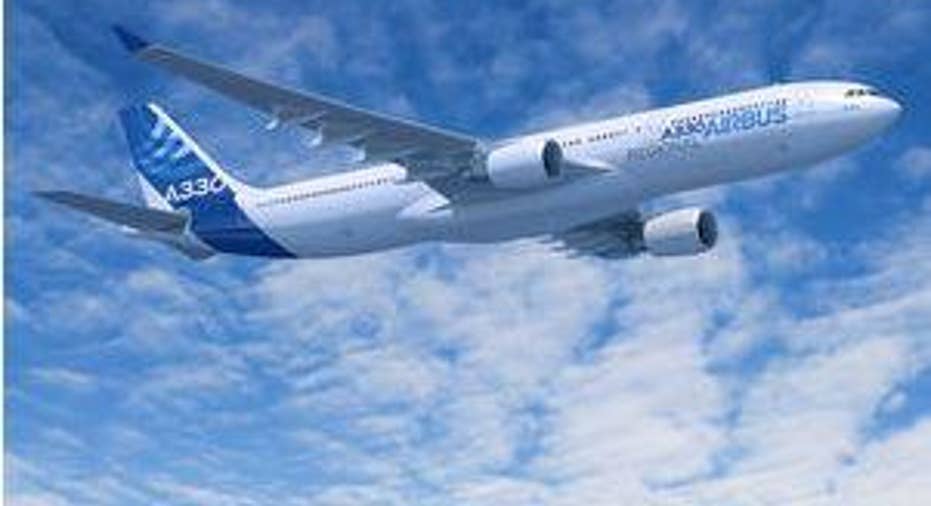 Delta Air Lines will hold its annual investor day this Thursday. The company has had a very good year in 2015 -- analysts expect it to end the year with earnings per share up 40% from 2014 -- and so far, 2016 looks even better.
Delta has a lot of momentum heading into 2016.
Each year, Delta's investor day seems to have a different focus or underlying theme. This year, the theme of the day may be free cash flow, because Delta could potentially produce a stunning $6 billion of free cash flow in 2016 -- equivalent to roughly 15% of its revenue and 15% of its market cap.
A theme for each yearIn 2012, the focus of Delta's investor day was explaining a variety of new strategies. This included a domestic fleet restructuring to dramatically reduce Delta's usage of 50-seat regional jets, the acquisition of more than 100 slot pairs at New York's LaGuardia Airport to enable growth in that capacity-constrained market, Delta's purchase of an oil refinery to better hedge its fuel costs, and a strategic investment in Virgin Atlantic.
At the 2013 meeting, Delta's aim was to get investors to think about it as a "high-quality industrial transport" company. Delta set long-term goals for its operating margin, EPS growth, return on invested capital, cash flow, and debt levels. Management argued that based on these metrics, Delta stock should have a significantly higher valuation, in-line with other high-quality industrial transports.
Finally, in 2014, the focus was on demonstrating how Delta had met or beaten the goals it laid out a year earlier. At the same time, Delta highlighted the ongoing drop in oil prices and its own efforts to bring the resulting fuel cost savings to the bottom line to drive further profit growth.
Free cash flow is the differentiatorFor 2015, Delta may make free cash flow a key focus of its investor day. In 2014, Delta produced $3.7 billion of free cash flow, excluding collateral posted to cover hedging losses. On that same basis, it produced $3.5 billion in free cash flow through the first nine months of 2015, putting it on pace to exceed $4 billion in free cash flow this year.
In 2016, free cash flow growth could accelerate. The biggest reason is fuel cost savings. Through the first three quarters of 2015, Delta's average fuel cost was $2.35/gallon. That was significantly above the market price, due to steep hedging losses in the first half of the year.
In the first three quarters of 2016, Delta's average fuel price could potentially be $1/gallon lower: a year-over-year cost reduction of roughly $3 billion. Much of the savings should fall to the bottom line, because Delta's unit revenue performance is starting to stabilize due to its network adjustments.
In 2016, Delta is buying 42 new planes, including four A330s, but at a modest cost. Image source: Airbus.
Meanwhile, Delta will retain its capital spending discipline next year. It is currently scheduled to invest about $2 billion in new aircraft next year. Even including non-aircraft spending, capex should remain below $3 billion and roughly in line with 2015 levels. The net result is that free cash flow is on pace to surge to about $6 billion.
To put this in context, at its 2012 investor day, Delta boasted about producing roughly $1 billion in free cash flow that year. For an airline to produce $6 billion in free cash flow in a single year is unprecedented.
What Delta's high free cash flow meansDelta's free cash flow is likely to moderate beyond 2017 as it starts to incur cash income taxes. (Another likely topic of this week's meeting will be Delta's strategy to minimize its tax burden.) That said, even a short-term jump in free cash flow will be good for Delta shareholders.
It means that Delta will easily be able to reach its debt targets. The company expects to end 2015 with less than $7 billion of adjusted net debt and intends to reduce its net debt level to $4 billion by 2017. By applying $2 billion of its free cash flow to debt reduction, Delta could get below $5 billion in adjusted net debt by the end of 2016.
This would leave $4 billion of free cash flow that Delta could use for a planned investment in Aeromexico, a higher dividend, and completing most of its current $5 billion share repurchase program. All of these uses of cash will create long-term value for investors. This should drive significant share price appreciation in the next few years.
The article Delta Air Lines, Inc. Investor Day: It's All About Free Cash Flow originally appeared on Fool.com.
Adam Levine-Weinberg is long January 2017 $40 calls on Delta Air Lines, The Motley Fool has no position in any of the stocks mentioned. Try any of our Foolish newsletter services free for 30 days. We Fools may not all hold the same opinions, but we all believe that considering a diverse range of insights makes us better investors. The Motley Fool has a disclosure policy.
Copyright 1995 - 2015 The Motley Fool, LLC. All rights reserved. The Motley Fool has a disclosure policy.