Dell's Special Committee Defends Sale Process Amid Shareholder Dissent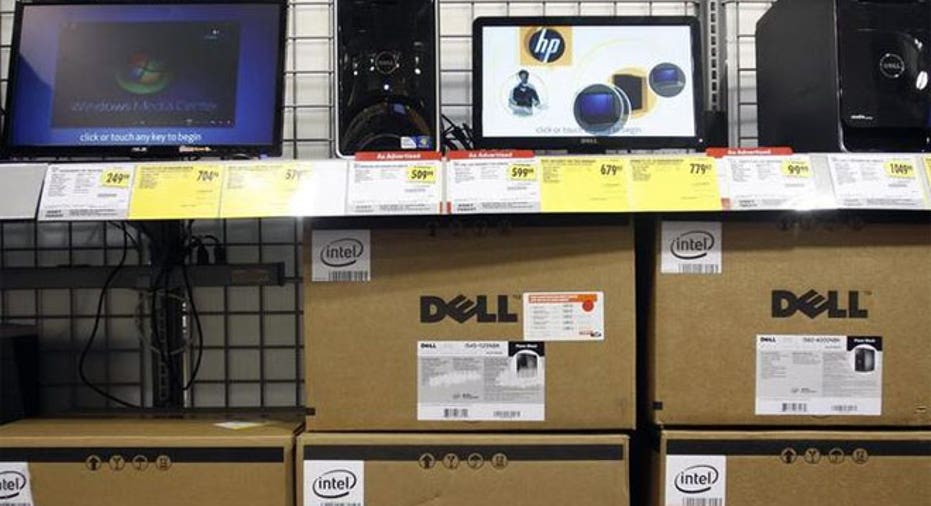 Feeling the heat from disgruntled shareholders, Dell's (NASDAQ:DELL) special committee defended its buyout evaluations and said its banker is actively searching for a better deal than the $24.4 billion leveraged buyout unveiled last month.
Dell's special committee said it will continue negotiations on an alternative deal past the March 22 deadline "if a potentially superior proposal emerges."
The comments come after Dell's largest outside shareholder, Southeastern Asset Management, turned up the heat on the board on Tuesday by demanding the company open its books and provide shareholder information. Southeastern opposes the $24.4 billion LBO that is led by founder and CEO Michael Dell.
In a statement, Dell's special committee said it "undertook a rigorous process" for five months that examined a slew of alternatives, including continuing or modifying existing business plans, conducting a leveraged recapitalization, changing its dividend policy and selling all or parts of the business.
"As a result of that process, the special committee unanimously determined that the sale of the company would be the best alternative for stockholders," the committee said.
Dell's special committee said it "negotiated aggressively to ensure that stockholders received the best possible value."
These negotiations led to the go-shop period that expires on March 22. The committee said its banker, Evercore Partners (NYSE:EVR), "is actively soliciting" alternative offers and the board will "continue negotiations past that date" if an offer emerges.
Dell's special committee said it undertook a number of provisions to protect shareholders, including a low break-up fee, a vote of shareholders that excludes management and a go-shop period that featured "a fee structure that incentives" Evercore "to find a superior deal if one exists."
The committee noted that the $13.65-a-share agreement to be taken private by Michael Dell represents a 37% premium to Dell's average price for the 90 days before rumors of a deal began swirling.
However, Southeastern and other shareholders have expressed disappointment over that price, which is also a 26% discount to Dell's 52-week high of $18.36 set in February 2012.
The management takeover "appears to be an effort to acquire Dell at a substantial discount to intrinsic value at the expense of public shareholders," Southeastern said in a filing last month.
"The special committee has worked hard, and continues to work hard, to produce the best outcome for Dell's shareholders," the committee said.
Shares of Round Rock, Texas-based Dell slid 0.5% to $14.00 in premarket trading on Wednesday, but remained above the $13.65 buyout bid.