Dell confirms plan to return to public markets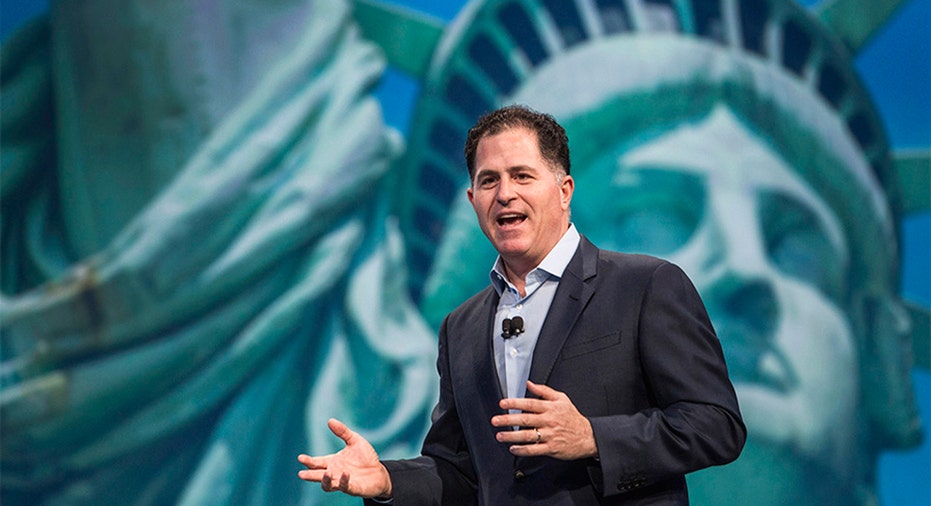 Dell Technologies has offered to buy shares that track its interest in software firm VMware, a move that would mark a re-emergence into the public markets for Dell.
PC maker Dell Technologies said Monday that it plans to buy the publicly traded DVMT, which tracks VMware. Each share of Dell Technologies Class V stock will be converted into about 1.37 shares of Class C common stock, Dell Technologies said. The implied value of the Class V shares is $109 a share, it added.
Shares in DVMT, which last closed at $84.58, rose 13% in premarket trading.
The Wall Street Journal had reported earlier that Dell planned to buy the DVMT shares and could announce those plans as soon as Monday.
Once that deal is completed, the Dell Class C shares will be listed on the New York Stock Exchange. Dell founder Michael Dell and investment firm Silver Lake took Dell private in a leveraged buyout in 2013 for about $25 billion.
In a separate announcement Monday, VMware said it was giving an $11 billion special dividend to shareholders tied to the completion of the Dell Technologies deal. VMware also said it would remain an independent public company.
Write to Allison Prang at allison.prang@wsj.com