Dell, Baidu Team Up for Tablets and Mobiles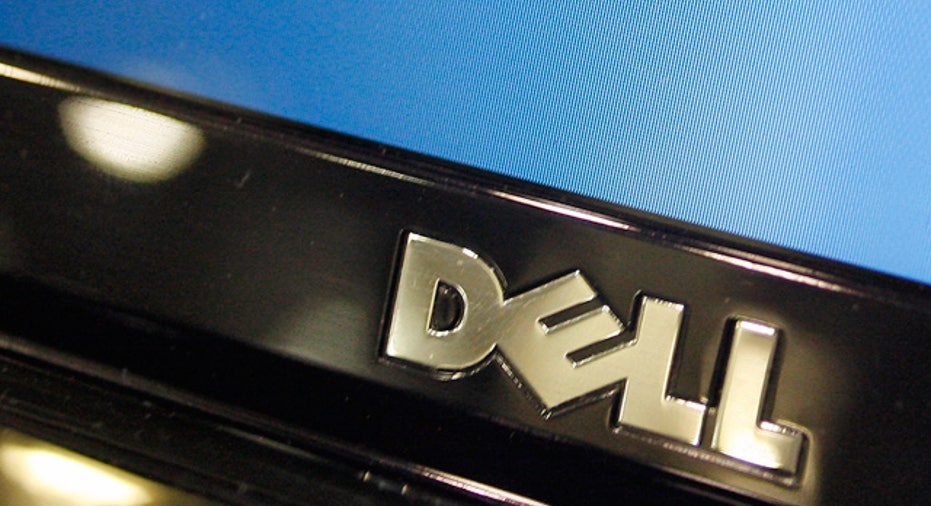 Dell Inc is partnering China's top search engine Baidu Inc to develop tablet computers and mobile phones, targeting the Chinese market now dominated by Apple Inc and Lenovo devices.
China is one of the fastest growing markets for tablets and is home to more than 900 million mobile phone subscribers. Analysts said the tie-up could be Dell's way to revive its flagging tablet business.
"I suspect this is just Dell, who has a lot of problems on the mobile and tablet front, grasping at straws to get any kind of publicity that it can to make its product more attractive," said Michael Clendenin, managing director of technology consultancy RedTech Advisors.
"Ultimately in China, I still think it is Apple's game, still for the iPad and iPhone."
Baidu is one of China's best known brands and a mobile phone or tablet carrying the Baidu name will be able to leverage on that recognition all over China, analysts said.
Dell declined to give a timeline for the launch of the devices, but local media reported on Tuesday, quoting sources, that it may be as early as November.
"We have a partnership with Baidu and you know we have the Streak 5 tablet, so the partnership will be in that space," a Dell spokeswoman told Reuters on Tuesday, adding that both companies were also cooperating on the mobile handset front.
Dell's Streak 5 tablet is a five-inch Android-based tablet that was discontinued in the United States last month.
The Dell tie-up underscores Baidu's efforts to widen its product offerings and leverage its near 80 percent share of the country's search market, the world's largest.
"All PC brands are trying to differentiate themselves from each other in the mobile space, and Dell's tie-up with Baidu may give it first-mover advantage in the China market," said Hanna Chang, an analyst with SinoPac Securities in Taipei.
Baidu launched a new mobile application platform last week and offered a glimpse of its upcoming mobile operating system which it hopes will serve a growing number of users accessing the Internet from smartphones and tablet computers.
The company said it already had partnerships with Dell and other device makers and declined to comment on the new tie-up. Dell said the partnership with Baidu involved the company's new mobile platform.
Baidu has built on its dominance of China's search market significantly since Google's high-profile exit last year citing hacking and censorship concerns.
Baidu's Nasdaq-listed shares are up nearly 50 percent so far this year, giving it a market value of around $50 billion.
BUSY SPACE
A Dell-Baidu tie-up would be the latest in a series of developments re-shaping the mobile devices market.
Last month, Google said it would acquire Motorola Mobility Holdings for $12.5 billion, in a move that will put Google into a lower-margin manufacturing business and pit it against as many as 38 other handset companies that use Google's Android software.
"Dell has got nothing to lose, they don't have a big mobile presence, so by partnering Baidu, they will probably get some momentum for their mobile products," said Sandy Shen, a research director with Gartner.
Dell has chosen China to launch new products before. In June, Dell said it had chosen to launch its new 10-inch Android tablet in China this summer, passing up on a U.S. and European launch, in a sign of the market's growing importance to the company.
Dell's China sales grew 22 percent in the first quarter while its retail presence in China exceeds 10,000 sales points.
In 2009, Dell announced it will enter the smartphone market starting in China before moving into Brazil.
Dell and Baidu's tie-up is unlikely to have an impact on Apple's quest for the hearts and minds of smartphone customers, analysts said. Technology heavyweights have failed so far to take a significant bite out of the iPad's success.
Hewlett-Packard Co said it would kill its TouchPad after just seven weeks on shelves, joining Dell's Streak 5 in the tablet graveyard. Weak sales for many offerings suggest others are likely to follow.
(Additional reporting by Kelvin Soh in HONG KONG and Clare Jim in TAIPEI; Writing by Anshuman Daga; Editing by Lincoln Feast)