December US budget deficit shrinks to $23.2 billion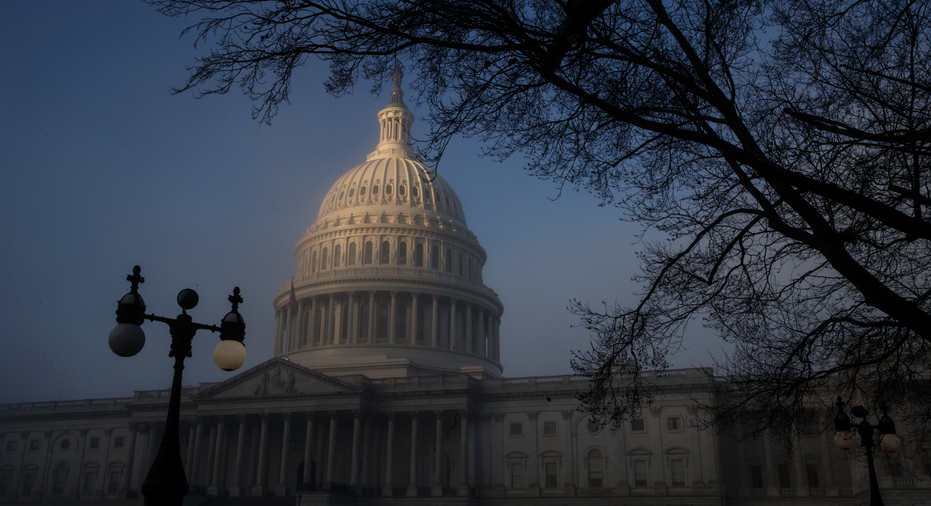 The federal government recorded a budget deficit of $23.2 billion in December, smaller than a year ago. But for the first three months of this budget year, the deficit is 7.2 percent larger than the same period last year.
The December deficit was 15.2 percent lower than the $27.3 billion imbalance in December 2016, the Treasury Department reported Thursday. For the first three months of this budget year, the deficit totals $225 billion, up from a deficit of $209.8 billion for the same period a year ago.
Private forecasters expect this year's deficit to be well above last year's deficit of $665.8 billion, reflecting increased spending in such areas as defense and hurricane relief and reduced revenues as last month's major tax cut package takes effect.
The tax measure will trim personal and individual taxes by $1.5 trillion over the next decade, with individual taxpayers starting to see the reductions in February based on revised withholding tables prepared by the Internal Revenue Service.
Private forecasters believe increased government spending and reduced revenues from the tax measure will send future deficits higher. Economists at JPMorgan Chase are estimating a budget deficit of $765 billion for the current budget year, which would be 15 percent higher than last year's deficit.
It would also be up from the estimate made by the Congressional Budget Office in June for a deficit of $563 billion this year. That CBO estimate was made before the tax bill passed or the government boosted disaster spending to deal with a series of devastating hurricanes.
The Trump administration contends that the tax cuts will not widen the deficit as much as forecasters are estimating because the lower taxes will spur increased economic growth.
The government's budget year runs from Oct. 1 through Sept. 30. Spending and revenues for the first quarter of this budget year both set records.
Revenues from October through December totaled $769.5 billion, up 3.9 percent from the same period last year, while spending totaled $994.5 billion, 4.7 percent higher than a year ago.
Among the areas with the biggest increases in spending were the Department of Homeland Security, up $10 billion from the same period a year ago, reflecting increased spending for hurricane relief. Spending by the Treasury Department was up $10 billion, reflecting higher interest payments as inflation boosted Treasury payments on its inflation-protected securities.