Death Toll Rises to Six in Costa Wreck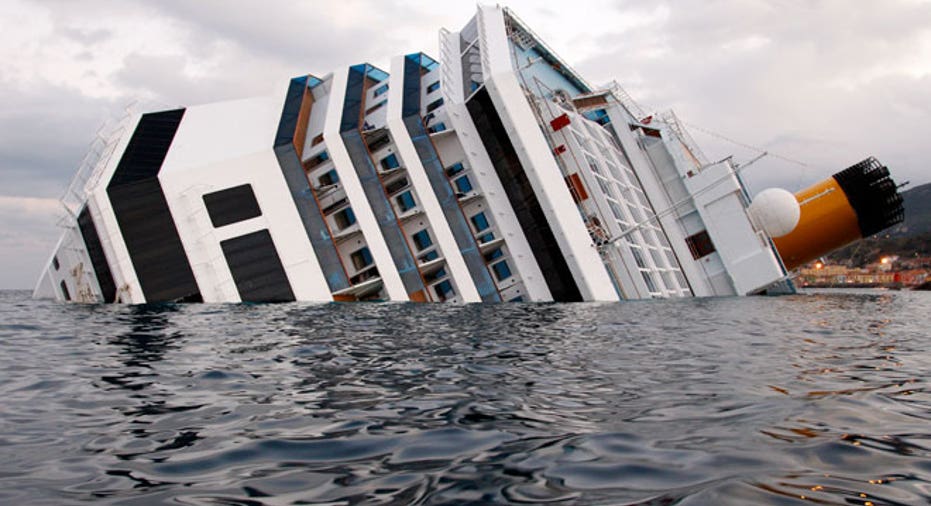 A sixth body was found early Monday in the cruise liner shipwrecked off the Italian coast as fears grew for an American couple thought to be among those still unaccounted for.
Rescuers found the deceased male passenger wearing a lifevest on the second deck in the unsubmerged part of the Costa Concordia, AFP reported, citing the ANSA news agency.
The grim discovery came as friends and family prayed for the safe return of Minnesota couple Gerald and Barbara Heil, aged 69 and 70.
Relatives told myFOXtwincities.com that the pair, from White Bear Lake north of Minneapolis-St. Paul, were among those missing after the cruise ship crashed Friday. They say they have still not heard from the couple.
The US Embassy in Rome said 120 Americans were estimated on board the cruise liner but two have not been accounted for.
A spokeswoman said, "I can confirm that we are still trying to locate two US citizens who were listed on the ship's manifest. We are in touch with their families and are providing all possible assistance."
Parishioners at St. Pius X Catholic Church in White Bear Lake prayed for the Heils on Sunday.
Divers searching the murky waters in and around the huge vessel had earlier Sunday discovered the bodies of two elderly men -- one an Italian and the other a Spanish national.
This came after two French passengers and one Peruvian crew member had already been confirmed dead after the grounding of the ship in the Mediterranean late Friday, which left at least 42 people wounded.
Rescue efforts paid off earlier in the day after crews pulled two 29-year-old South Korean honeymooners from the semi-submerged ship and then saved a third survivor -- believed to be crew member Marrico Giampetroni -- in a dramatic helicopter operation.
Italian investigators have launched a probe into what caused the cruise ship to run aground off the Tuscan shore as it passed the island of Giglio with 4,234 people, from all around the world, aboard.
The Costa Concordia's captain, Francesco Schettino, was detained for questioning by police and could face multiple homicide charges. The ship's operator admitted Sunday that serious errors on his part may have led to the disaster.
"While the investigation is ongoing, preliminary indications are that there may have been significant human error on the part of the ship's master, Captain Francesco Schettino, which resulted in these grave on sequences," Costa Cruise Lines said in a statement released from its US head office in Hollywood, Fla.
"The route of the vessel appears to have been too close to the shore, and in handling the emergency the captain appears not to have followed standard Costa procedures."
The captain defended himself earlier Sunday, telling Tgcom24 that the ship struck a rock that was not shown on nautical charts.