Dear Elon: Let's Talk Model 3 and Model X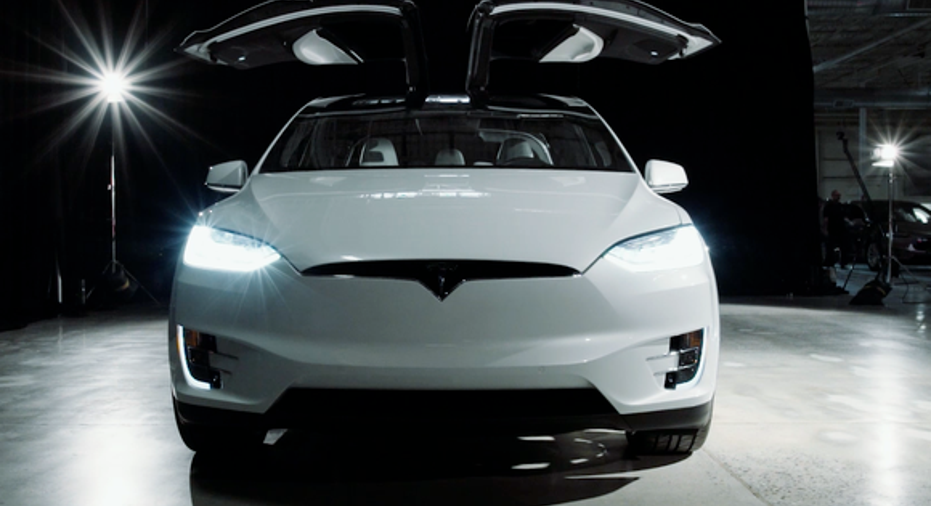 There's no doubt that electric-car maker Tesla Motors' earnings report, which is scheduled to be released after market close today, will be a must-read for investors watching the stock. Continued cash burn, a slower-than-expected Model X production ramp, and the company's guidance for vehicle deliveries will be of particular interest when reading the company's shareholder letter.
Investors, however, shouldn't overlook the earnings call, which is scheduled to follow shortly after the report, as another useful source of information for getting a better grasp on the fast-growing company.
Tesla CEO Elon Musk. Image source: Tesla Motors.
Fortunately, Tesla CEO Elon Musk is known for answering far more analyst questions during the company's quarterly earnings calls than most CEOs. Musk usually fields questions for around a full hour. This makes these calls particularly interesting.
Here are two key questions I'll be hoping the CEO will answer during the call today.
Is it time to accelerate plans for the Model 3 launch?When Tesla unveiled its Model 3 for the first time on March 31, demand for the vehicle far exceeded everyone's expectations. Even management's most-bullish estimates were put to shame. Tesla has now garnered about 400,000 deposit-backed reservations for the vehicle.
Model 3. Image source: Tesla Motors.
With Model 3 not scheduled to begin deliveries until the end of 2017, this huge backlog of reservations for the vehicle arguably represents an opportunity for the company. Should Tesla, therefore, consider accelerating its production plans for Model 3 so that it can capitalize on the pent-up demand for the important vehicle?
Sure, Tesla already has ambitious plans for ramping up production when deliveries begin. But now that demand has exceeded expectations, maybe it's time to consider a larger investment in Model 3 production, accelerating production ramp-up milestones.
Of course, a larger investment in production would require more capital, and Tesla's rapid cash burn means excess capital is already running thin. Fortunately, however, a lofty stock price means money can come easy through equity sales. Is this the next step?
Following the Model 3 unveil, Musk emphasized that Tesla was trying to find ways to rethink its production plans. The CEO, therefore, will almost certainly talk about this during the call today.
When will Tesla start pulling more demand levers for Model X?Beyond Model 3, another area of great interest at Tesla right now is its Model X SUV. While deliveries of the vehicle began last year, the initial ramp-up in production has been fairly slow. Given that Tesla went into 2016 with about 35,000 deposit-backed reservations for the vehicle, this poses a key area of concern: What's the latest update on orders for the vehicle, and when will Tesla start actively trying to generate more demand for it?
Leading up to Tesla's first-quarter results today, the automaker has definitely started the process of attempting to generate more demand for Model X. It has began equipping its stores with Model X units, and it finally opened the online configurator to the public. (Until recently, the SUV's online configurator was only available to reservation holders.)
But there are two levers for demand that Tesla hasn't started to pull in any meaningful way yet, and both of these levers have proven to be significant demand generators in the past: test-drive availability for non-reservation holders, and test-drive events for non-reservation holders.
Model X. Image source: Tesla Motors.
In the past, Tesla has relied heavily on test drives to drive demand for its vehicles. With a simple scheduling tool on its website, Tesla makes scheduling a test drive at a local store for Model S easy. Further, the company has actively promoted test drives for Model S. But it's definitely not easy -- and may not even be possible -- for a non-reservation holder to schedule a test drive in Model X.
While Tesla has hosted test-drive events for reservation holders of the new SUV, it has yet to schedule event experiences for those who haven't put down a deposit for the vehicle. Is it time to start pulling these important demand levers? Or is demand for Model X really robust enough that these levers aren't necessary yet?
Tesla will release its financial results after market close today, and management will host a live question-and-answer session with analysts at 2:30 p.m. PST. Both the first-quarter shareholder letter and the conference call can be accessed at Tesla's Investor Relations website.
The article Dear Elon: Let's Talk Model 3 and Model X originally appeared on Fool.com.
Daniel Sparks owns shares of Tesla Motors. The Motley Fool owns shares of and recommends Tesla Motors. Try any of our Foolish newsletter services free for 30 days. We Fools may not all hold the same opinions, but we all believe that considering a diverse range of insights makes us better investors. The Motley Fool has a disclosure policy.
Copyright 1995 - 2016 The Motley Fool, LLC. All rights reserved. The Motley Fool has a disclosure policy.