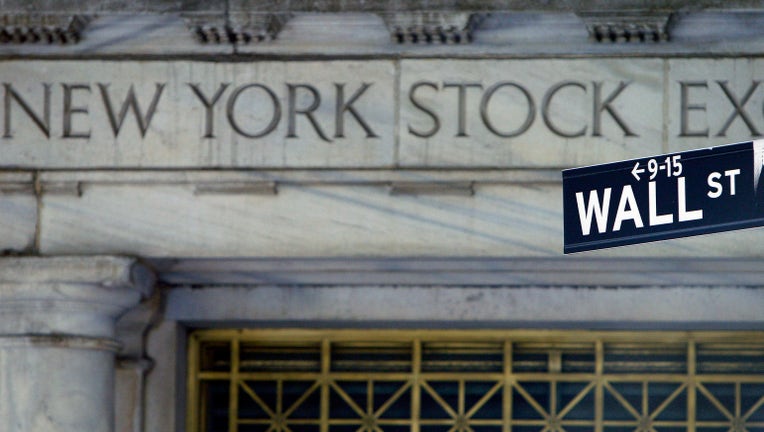 Economic sentiment may be improving, but C-Suite executives aren't quite ready to pull the trigger on acquisitions.
While earnings season is off to an upbeat start and half of the 1,500 senior executives in a recent Ernst & Young survey said they believe the economy is rebounding, up from just 26% six months ago, M&A activity has been pretty frail.
As of Tuesday, about a quarter of reported companies had raised their guidance for the second quarter, with about 80% beating Wall Street expectations, a sign corporate balance sheets are improving as companies build cash and slice down debt.
Yet, there have only been 13,032 mergers and acquisitions around the world so far this year, which is down about 10.3% from 14,376 at this time last year, according to data from Dealogic. Money spent on those deals was $727.9 billion, the lowest since 2009.
A vast majority of top-level executives, about 69% in Ernst & Young's bi-annual "Capital Confidence Barometer," say they don't have plans to pursue new deals over the next 12 months. That's down from 41% in October and marks the lowest since the barometer began surveying M&A appetite late in 2009.
To be sure, the earlier Ernst & Young survey, while released in October, was actually compiled weeks earlier, before the U.S. debt downgrade by Standard & Poor's and news of Greece rocked global markets.
The decline seems to be connected to renewed eurozone fears, particularly since confidence among U.S.-based executives is relatively steady compared with six months ago, while the global appetite for acquisitions is set to fall 10%, according to the survey.
"Their balance sheet is in a better place, earnings are stronger, they have great fundamentals in place, record amounts of cash, and they are wiling and able, but they are cautious now," said Rich Jeanneret, vice chair of the Americas in Ernst & Young's transaction advisory services group.
The roller coaster ride in the eurozone is most likely spooking investors, particularly those located in the troubled European Union. Its signaling that Europe is "still quite fragile and the financial recovery may not be holding together," Jeanneret said.
While Greece was of worry last summer, fears of a broader default from countries like Spain and Italy as borrowing rates soar are weighing down confidence. Recently, Spain's borrowing rate nearly doubled in a short-term debt auction and Italy raised nearly 3.5 billion euros in a short-term bond sales at sharply higher interest rates.
"Spain and Italy are much bigger problems," Jeanneret said. "The fact that we moved from one problem to another doesn't help investors gain confidence about the marketplace."
Investors in Europe are fretting amid fresh eurozone concerns, and while U.S. investors are more confident, they are still cautious of financial volatility in the markets.
Mergers and acquisitions announced in the U.S. year-to-date are up 17.6% to 3,742 from a year ago, including deals such as Coty's $10 billion offer for Avon Products and Nestle's $11.85 billion purchase of Pfizer's (NYSE:PFE) nutrition business.
Facebook, which is gearing up for a record offering later this year that will raise at least $5 billion and value the company at as much as $100 billion,  scooped up photo-sharing company Instagram for $1 billion earlier this month.
However, money spent on U.S. deals is down about 39% year-over-year, to $228.2 billion from $316.3 billion, according to Dealogic.
That's a sign of continued distressed buys, which Ten Gavin, who leads NHB Advisers' bankruptcy & fiduciary services practices, predicts will be an ongoing trend throughout 2012. Those types of purchases reflect a still economically-distressed market that drives a buyer's market, leading to a decline in M&A valuations.
He called the current year a "transitional" period, or one that is merely loosening the latch on the M&A floodgates until activity fully ramps up in 2013 and 2014.  For now, there are plenty of opportunities for distressed M&A shops to pick up new buys relatively quickly and cheaply, he said.
However, Jeanneret said he is confident "in the immediate term" that deal making will return. One positive sign is the growing activity in divestitures, with 34% of deal makers in the Ernst & Young survey saying they plan to divest in the next 12 months, up four points from October.
As companies shed non-core assets and shuffle their balance sheets and portfolios, they often free up capital to invest in new businesses. As the economy improves, banks are also freeing up lending, which is why 48% of C-Suite execs in the Ernst & Young survey said they would use debt to fund a deal over the next year, compared with just 33% six months ago.
Spinning off parts of a business into separate wholly-owned entities helps companies hone in on certain profitable business segments and build them up through acquisitions.
That's similar to how Fortune Brands, the world's fourth-largest premium spirits company, spun off Beam Spirits (NYSE:BEAM) last year, only to acquire Pinnacle vodka from White Rock Distilleries on Monday for $600 million.
Jeanneret said that growing divestiture trend is important and could be a sign of future deal making.
"C-Suites, chief deal makers, they all have a high degree of pent-up demand and I think they're waiting for a signal," he said. "Those who see it first will move first and get the advantage."