Deal for new city fuels Los Angeles County development boom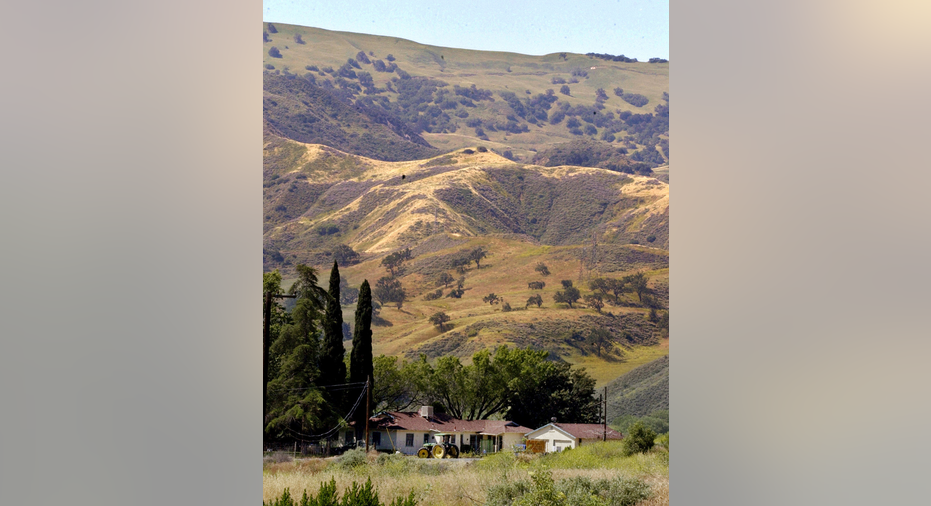 A new city of 58,000 residents could rise in Southern California now that a deal has been reached to end a decades-long development battle.
Environmental groups on Monday agreed to the pact, clearing the way for the Newhall Ranch project involving the construction of thousands of new homes in the Santa Clarita Valley. The deal requires 10,000 solar installations and stringent measures to cut greenhouse gases, according to a statement from the Center for Biological Diversity.
"No matter what, this massive development was going to break ground in a matter of months, so we're glad to have these important benefits in place for wildlife, the climate and local communities," said Aruna Prabhala, a staff attorney at the center.
It will join other large developments in the works along the Interstate 5 corridor that together are likely to transform one of the last undeveloped sections of Los Angeles County.
To the north, developers built a massive outlet mall and are planning a housing and resort project at Tejon Ranch.
The project about 35 miles (56 kilometers) north of downtown Los Angeles was proposed during the development boom of the 1980s but was stalled repeatedly by protests and legal challenges.
Under the deal, developer FivePoint Holdings agreed to provide $25 million for conservation efforts aimed at protecting an array of endangered species from plans to build the new city along a six-mile (10-km) stretch of the Santa Clara River.
The developer also signed a separate proprietary agreement with the Wishtoyo Foundation, a nonprofit Native American organization, to provide a parcel of land and undisclosed funding for construction of a multimillion-dollar cultural center on ancestral lands within the development.
In exchange, a coalition led by the Center for Biological Diversity, the Wishtoyo Foundation/Ventura Coastkeeper, the California Native Plant Society and the Santa Ynez Band of Chumash Indians will drop its lawsuit against the company and will not oppose development of new homes, golf courses, schools, recreation centers and 13 million square feet (1.2 million square meters) of commercial space.
The Newhall Ranch project comes amid a severe housing crunch across California that has caused rents to rise dramatically and pushed cities such as Los Angeles to approve denser developments.
Los Angeles County Supervisor Kathryn Barger, who represents the district where Newhall Ranch is located, said in a statement that "this settlement balances the need for housing with unprecedented protection of our natural resources."