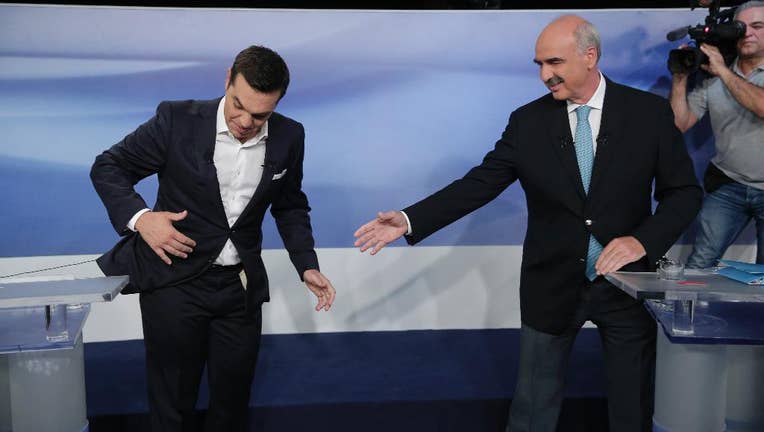 Greece's left-wing leader Alexis Tsipras says he will not form an "unnatural" grand coalition government with conservative rivals if he wins Sunday's general election, despite polls suggesting that neither party can score an outright victory.
In a televised debate late Monday, Tsipras vowed to form a "progressive" coalition that wouldn't include opposition leader Evangelos Meimarakis' center-right New Democracy party.
Tsipras called the snap election after reaching an agreement with eurozone countries for a massive third international bailout, despite having served only seven months as prime minister.
He has clung to a slim lead in opinion polls but suffered a sharp drop in his approval rating in recent weeks.