Davos kicks off with recessions at record lows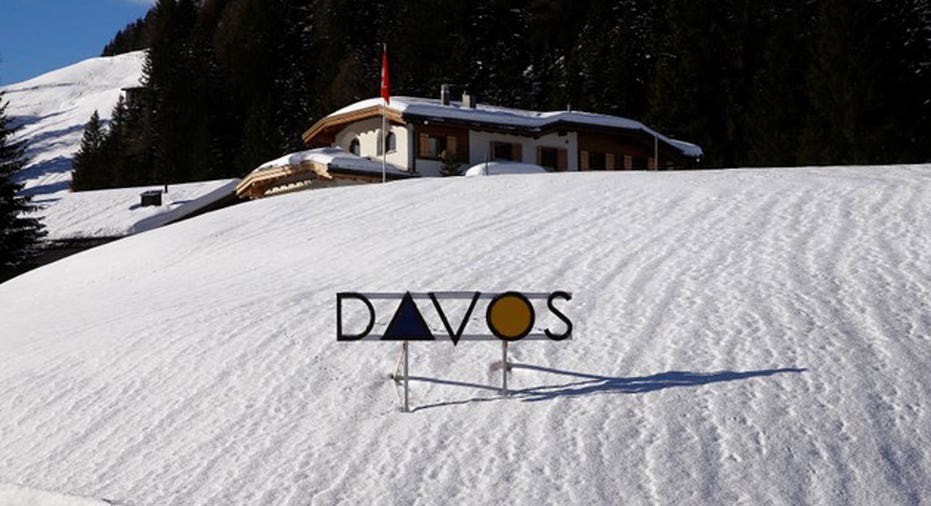 When President Donald Trump touches down in Davos, Switzerland, for the World Economic Forum this week, he will be delivering a message that America is on one of the strongest economic upswings in decades. He will also be joining many global leaders who are enjoying economic upswings of their own.
"The globe is in pretty good shape measured by the number of countries in recession, which is the lowest in history," Bob Doll, senior portfolio manager and chief investment strategist at Nuveen Asset Management, tells FOX Business.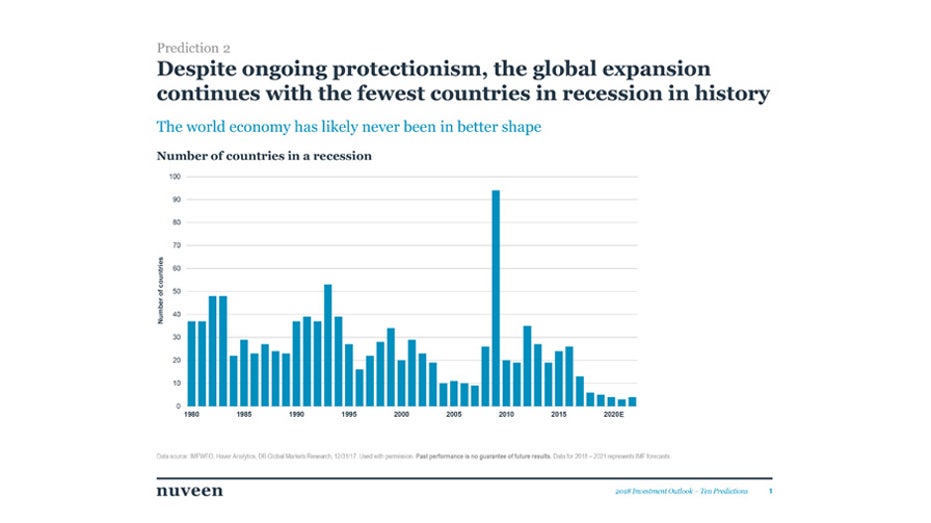 Tax reform and fresh pro-business policies being rolled out by the Trump administration are helping fuel an economic rebound in the U.S. In recent weeks, over 220 companies including Walmart (NYSE:WMT), AT&T (NYSE:T) and Wells Fargo (NYSE:WFC), as tracked by Americans for Tax Reform, have announced a combination of pay hikes, one-time cash bonus payments or 401(k) perks, in efforts to share the benefits of the refreshed tax policies with employees. Additionally last week, Apple (NASDAQ:AAPL), the largest U.S.  corporate taxpayer, said it will contribute over $350 billion to the U.S. economy over the next five years, and it estimates repatriation tax payments of $38 billion due to the revamped tax law.
These initiatives are expected to help balance out rising interest rates. The Federal Reserve, in December, said three quarter-point rate hikes are likely in 2018 on expectations the economy will continue to strengthen. Elsewhere, countries such as Japan, China and India have maintained low interest rates and fiscal stimulus, which economists view as supportive for those economies and the overall drop in recessions. On Monday, the International Monetary Fund, gave its stamp of approval on the global economy, lifting its global growth outlook to 3.9% for 2018, in part due to U.S. tax policy.
While record low global recession levels are a plus and will likely be a talking point at Davos, there is a red flag, says Doll: Trade remains flat. In December, U.S. imports were little changed, rising just 0.1%, while export prices dropped by the same amount, as reported by the Bureau of Labor Statistics. It was the first monthly drop since July.
"America first is important for Americans, but we have to be trading with other partners, too," Doll cautioned.
Healthy trade levels are key to insulate countries from future economic slowdowns or recessions. The U.S. tops the list for global trade potential, according to a study released by American Express in tandem with the Center for Economics and Business Research. Over 59% of companies surveyed want to boost their levels of international trade over the next 12 months.
President Trump is traveling to the World Economic Forum with a presidential delegation, according to the White House, including Commerce Secretary Wilbur Ross, Treasury Secretary Steven Mnuchin and Energy Secretary Rick Perry to name a few. They will likely carry the message of America's improving fortunes, but investors like Doll also hope they walk the line of shoring up key U.S. trade partners to make America even stronger in the months and years to come.
Suzanne O'Halloran is Managing Editor of FOXBusiness.com and a graduate of Boston College. Follow her on @suzohalloran