Dark Pool Scrutiny Expands to Include Goldman, Morgan Stanley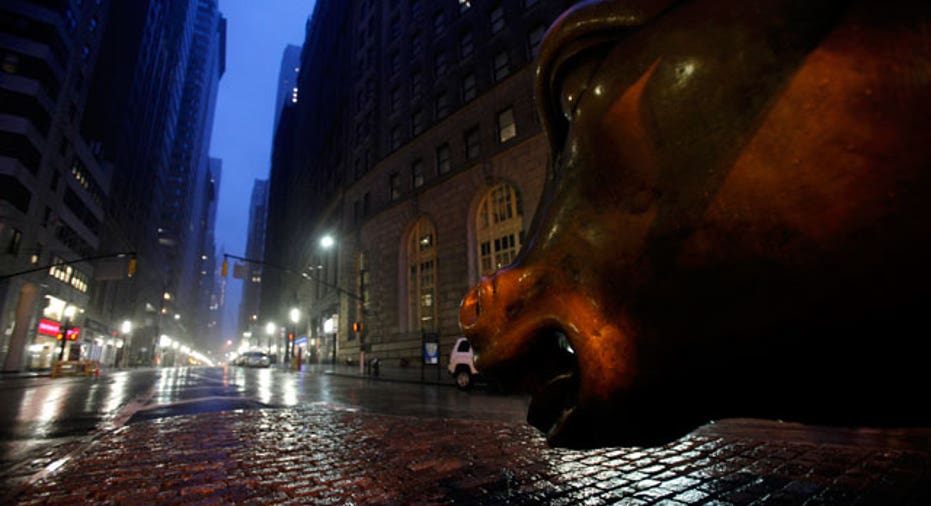 Regulators have extended their probe of so-called dark-pool trading to at least two of Wall Street's most respected firms, the FOX Business Network has learned.
The office of New York Attorney General Eric Schneiderman is probing the trading that occurs in the dark pools run by Goldman Sachs (NYSE:GS) and Morgan Stanley (NYSE:MS), according to people with direct knowledge of the matter. Press officials from both firms had no comment, but they would not deny the scrutiny. A spokesman for the attorney general declined to comment.
Morgan and Goldman run two of the nation's largest dark pools; Morgan's "MS Pool" is ranked No. 3 among all dark pools in terms of the amount of stocks traded through its platform. Goldman is ranked No. 2 based on the number of trades that occur on its "Sigma X" dark pool.
The attorney general's probe of Goldman and Morgan has yet to be reported; the addition of these two firms brings the number of dark pools under scrutiny by the attorney general's office to at least a half dozen. Other firms that are under the microscope include Credit Suisse, Deutsche Bank, UBS and Barclays. The US Securities and Exchange Commission has also launched an inquiry into dark pool trading.
Dark pools are what's known as alternative trading systems, or privately-operated exchanges where investors can buy and sell stocks without the transparency that occurs when trades are funneled through established exchanges such as the New York Stock Exchange or the Nasdaq. And they are controversial: Market participants say the pools are lightly regulated and could be used to conduct trades that put other investors at a disadvantage, particularly by some high-frequency trading shops.
The New York attorney general's office has launched the most wide-ranging investigation into dark pools, and recently filed civil charges against Barclays Bank for, among other possible violations, allegedly failing to disclose how many trades were being conducted by high-frequency types, thus giving an unfair advantage to these outfits who trade at super-fast speeds and can front run orders by other participants.
Barclays has denied the charges, and has hired a coterie of high-powered law firms that specialize in white collar crimes to launch a defense: WilmerHale, Sullivan & Cromwell, and the firm run by super lawyer David Boies, Boies Schiller & Flexner. Sullivan and Cromwell's high-profile bank expert, Rodgin Cohen, is leading the bank's defense in the inquiry that has been launched by the SEC, while Boies Schiller will focus on the New York attorney general probe, according to people close to the matter.
In June, Schneiderman told FOX Business that his office's focus is on potential legal violations on the part of large banks that profit from high-frequency traders. He added that "the thought has occurred to us" to look at other banks based on evidence including those from whistleblowers and said his inquiry will "change the dark pool business."
The New York attorney general's office is among the most powerful white-collar law enforcement units in the country based on a New York state law known as the "Martin Act," which give prosecutors broad powers to bring fraud charges against alleged targets.