Daniel Tarullo, Federal Reserve Regulatory Point Man, to Resign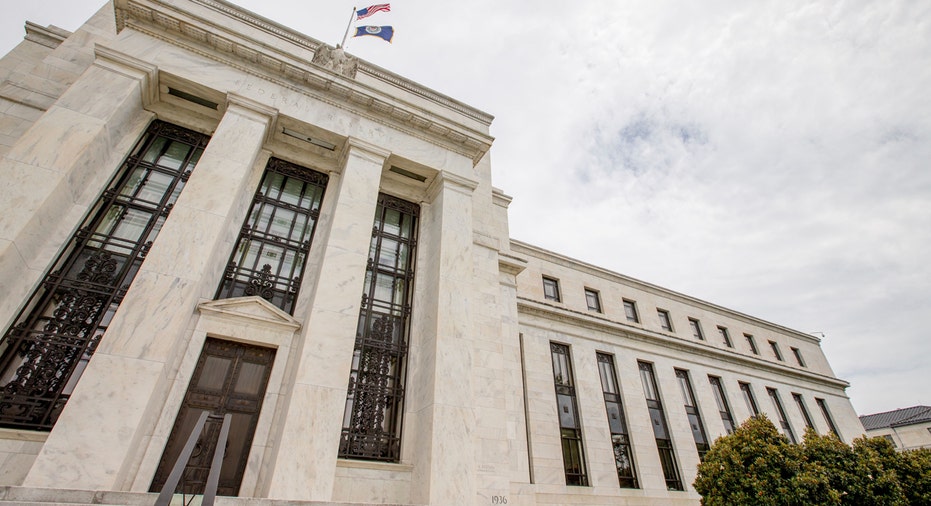 Daniel Tarullo, the Federal Reserve's regulatory point man since 2009, will resign this spring, the central bank said Friday.
Mr. Tarullo's brief resignation letter to President Donald Trump didn't give a reason for his departure. He said he has been privileged to serve at the Fed for eight years.
The letter said his resignation will take effect "on or about" April 5.
Mr. Tarullo's future has been a matter of debate in the financial sector. He was appointed by President Barack Obama in January 2009 and overhauled the way the Fed oversees the largest U.S. banks.
His term doesn't expire until 2022, but Mr. Trump is widely expected to appoint someone else to the currently vacant post of Federal Reserve vice chairman in charge of bank oversight.
Mr. Tarullo has effectively filled that role, even without that title. A Trump nominee likely would challenge Mr. Tarullo's influence.
With Mr. Tarullo's exit, Mr. Trump's still-unnamed choice for the vice chairman's job likely will have more latitude in setting the Fed's regulatory agenda. That latitude isn't unlimited, however. The Fed's regulations and major decisions still must be approved by its seven-member governing board, led by Chairwoman Janet Yellen. The Fed leader has said she intends to serve out the rest of her term as chairwoman, which ends in February 2018.
Mr. Tarullo's departure would leave three vacant seats on the Fed board. The board currently has two vacancies, including the slot for vice chairman in charge of bank oversight.
Mr. Trump hasn't said whom he will appoint to the Fed board. David Nason, an executive at General Electric Co.'s financing arm, has emerged as a leading candidate for the vice chairman job in recent weeks, according to people familiar with the matter. But Mr. Trump's team has interviewed other candidates, these people said.
Mr. Tarullo, 64 years old, a liberal former law professor, will leave a significant legacy at the central bank, with most -- but not all -- of his stated regulatory agenda complete. He has presided over a significant expansion of the Fed's influence over Wall Street -- thanks to new powers gained in the 2010 Dodd-Frank financial overhaul law, backing from two successive Fed leaders and other U.S. regulators, and his own maneuvering. Some financiers called him the "Wizard of Oz" for his mysterious yet powerful role enforcing bank rules.
Mr. Tarullo came to the Fed as Mr. Obama took office with a mission to overhaul a regulatory system that had just failed to prevent a massive financial crisis. Under Mr. Tarullo's watch, the Fed charted an aggressive course, adopting rules that effectively tax banks' size -- but avoiding directly forcing them to break up, as some industry critics had demanded.
He successfully pushed for tighter capital and liquidity requirements on big banks, winning international agreement on minimum standards and then working with other U.S. regulators to "gold-plate" them, or make them even tougher, on firms operating in the U.S. He was a force behind new rules for foreign-owned banks operating on U.S. soil.
He helped design and implement new annual "stress tests" that big U.S. banks must pass or face restrictions on their ability to pay dividends. Supporters say that process has made banks more resilient, and helped improve their risk management. But critics say banks are holding excessive amounts of capital and the tests give the government too much influence over banks' business.
Among those critics is Gary Cohn, the former Goldman Sachs Group Inc. president now serving as head of the White House National Economic Council. Mr. Cohn has a major role in choosing the new Fed vice chairman for banking and setting the administration's financial deregulation course. In a Feb. 3 interview with The Wall Street Journal, he blasted the Fed's capital rules put in place under Mr. Tarullo's watch. "What is happening now, because of all the regulation, is that the Fed is pumping money into the banks, but the same Fed on the other side is telling all those banks you need to hold more and more and more capital, so that capital is never getting out to Main Street America," he said in the interview. "What we are trying to do is we are trying to unlock the banking system to not be hoarders of capital."
Mr. Tarullo also reorganized the Fed's regulatory structure, centralizing more decision-making power in Washington at the expense of front-line regulators such as the Federal Reserve Bank of New York.
Mr. Tarullo's departure may be welcomed by some bankers and investors who felt his approach was draconian. But questions remain about his successor, and the extent to which that person will reflect Mr. Trump's anti-Wall Street campaign rhetoric, or the president's more recent friendliness to some of Wall Street's titans.
Mr. Tarullo leaves with several items of unfinished business. One rule under development would make stress tests even harder to pass for the very largest, most systemically important banks. Mr. Tarullo has talked about the rule publicly, but the Fed hasn't formally proposed it. The future of that rule could be in danger if Mr. Trump's appointees have a deregulatory bent.
The Fed also is working on capital rule changes designed to help small community banks and capital rules for insurance companies.
On monetary policy, Mr. Tarullo's resignation removes a voice for caution on raising interest rates. Mr. Tarullo has warned against raising interest rates too aggressively, saying the economy has room to grow as it recovers from the last recession.
"We obviously don't want to be pushing on the brakes harder than we need to in order to continue the trend of moderate growth," he said at a Wall Street Journal event in November.
He has said he would like to see inflation move closer to the Fed's 2% target before moving aggressively on raising interest rates, a view that has placed him among the "doves," along with his board colleague Lael Brainard. But he did join a unanimous vote in December to raise the Fed's benchmark rate.
His departure gives President Trump three vacancies on the Fed's seven-member board to fill. That gives the president unusual sway in determining the future course of monetary policy. Choosing candidates who favor a faster pace of rate increases could tip the Fed's policy-making toward a more "hawkish" view.
Mr. Trump also will have a chance to influence Fed leadership early next year, when Janet Yellen's term as chairwoman expires in early February. Stanley Fischer's term as vice chairman expires in June. Both could stay on the Fed board longer, as their terms as governors extend later.
Mr. Trump has said he probably wouldn't reappoint Ms. Yellen. Beyond that, it is unclear at what level he would like to see interest rates.
In November 2015, he said Ms. Yellen was holding rates low for political reasons to help the Obama administration. In May, however, he called himself "a low interest-rate person."