Daily fantasy sports sites aim to make Nevada comeback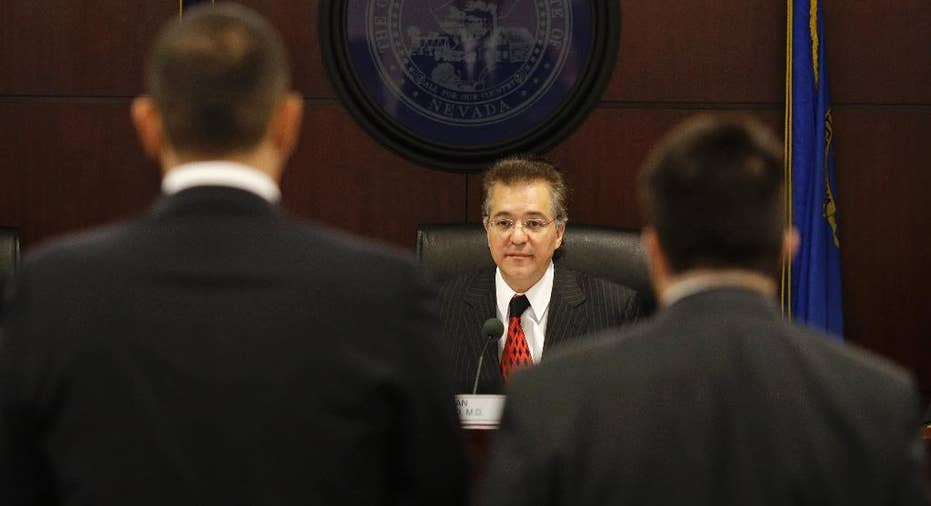 Daily fantasy sports websites that were shut down in Nevada because they didn't have gambling licenses want to get back in the game, but officials who set policy for the gambling mecca of Las Vegas weren't impressed.
A representative for daily fantasy sports companies Fan Duel and Draft Kings proposed a new category of regulation and license fees that would help Nevada — an economically small but symbolically important state — join 41 other states where the practice is up and running.
But casino heavy-hitters on Nevada's Gaming Policy Committee expressed disappointment Tuesday with the low penalties and lack of criminal background checks in the companies' proposal, saying it didn't measure up to the state's rigorous gambling regulation.
Nevada Gaming Commission Chairman Tony Alamo says he likes daily fantasy sports, but "Nevada is the gold standard ... there's just not an appetite for 'regulation light' or 'regulation not at all.'"
Daily fantasy sports sites flooded the airwaves with TV commercials last fall, offering players quick payouts based on the performance of real-life athletes assembled into "fantasy" teams. The companies disputed that the activity was gambling, arguing that they offered games of skill and were exempt under a fantasy sports clause in the 2006 Unlawful Internet Gambling Enforcement Act.
Nevada regulators say site executives sometimes used the term "betting" to describe their own product and needed casino licenses. They ordered the companies to halt play last October.
DraftKings and FanDuel also ceased operations in states such as Illinois and New York. The industry has lobbied states to approve laws to regulate the sites and since then, eight states have done so.
New York, a huge market for the sites, cleared five companies Monday to operate under a new state law that requires operators pay a $50,000 annual fee and a 15 percent tax on revenue.
The proposal presented to Nevada officials on Tuesday calls for a $10,000 annual licensing fee for larger operators and would require owners with at least a 15 percent stake in a company to identify themselves to the state.
Members of the committee said they were disappointed that the five-page proposal was so short and excluded background checks — an important step for the Nevada casino industry that's worked for decades to shed associations to organized crime. They also questioned whether daily fantasy sports would bring jobs and revenue to the state.
Lawyer Scott Ward, who represents Fan Duel and Draft Kings, said he was willing to work with Nevada further to come up with a more agreeable proposal.