Daily Fantasy Sports: Gambling or Investment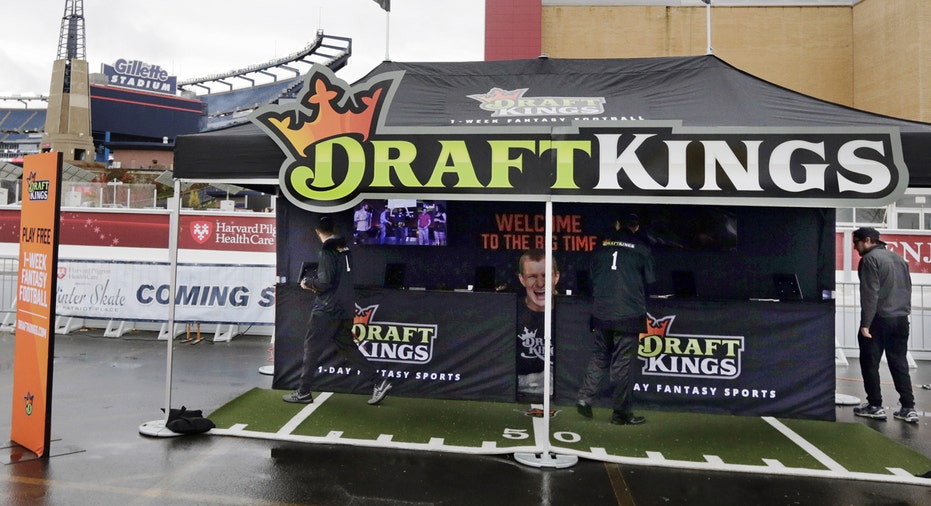 Want to turn $5 into $500,000 in a single weekend of NFL football? Or how about $10 into $10 million? Those are the types of payouts promised to winners in daily fantasy sports (DFS), the online game that has rapidly become one of the largest pieces of the multi-billion dollar fantasy sports industry.
College sports and money: Should student athletes be paid?
But are those winnings possible, or are DFS players getting lured in with false promises? According to some reports, a small handful of DFS players take over 90% of the prizes. This has led some (including several legal authorities) to liken DFS to a lottery or game of chance.
What is Daily Fantasy Sports?
If you've ever participated in a fantasy sports league with coworkers or friends, than the basic mechanics of DFS will sound familiar. You put together a roster of professional athletes, filling different positions as you would if you were building an actual team. The athletes on your roster then earn points based on their statistical performance. A touchdown is six points, 10 rushing yards are one point and so on.
Where DFS is different than traditional fantasy sports is in the structure of the competition. Rather than face off against one team at a time, the roster you put together competes against thousands or even millions of others, all in a single weekend or day.
Because of the volume (and frequency) of play, there is not a draft in which each athlete gets assigned to a single team. Instead, everyone has access to the same pool of athletes and must build a roster while staying under a "salary cap."
If you face a cap of $10,000 for example, you can add ten athletes with a salary of $1,000 each or eight athletes with a salary of $750 and two with a salary of $2,000. The "salary cap" price assigned to athletes is based on their expected performance (similar to their actual salaries). For example, Tom Brady is likely to score a lot of fantasy points, so he is priced accordingly. On the other hand, the backup QB for the Cleveland Browns can be added to your roster for next to nothing.
In this setting, a team does not simply win or lose. Prizes are instead awarded based on a roster's overall rank relative to all the other teams in the league. A top-ranked team earns the big bucks, but in a league with thousands of competitors a tenth-ranked team may still pay out nicely.
How Much Does Daily Fantasy Sports Cost?
There are two main DFS leagues in terms of users (not to mention advertising): FanDuel and DraftKings. Entry fees for leagues in both vary from as low as $3 to more than $1,000. Payouts vary depending on the size of a league and the entry fee.
Perfecting your portfolio? Try SmartAsset's free asset allocation calculator.
For example, DraftKings has a league with a $1,060 entry fee but just 10 players. Prizes in that league total just $10,000. On the other hand, a league with a $3 entry but 500,000 contestants might pay out more than $1 million in prizes. (Note: these entry fees are totally unrelated to the athlete "salary cap" price described above.)
Is Daily Fantasy Sports Gambling? Is it legal?
That depends on how you define gambling and who you ask. The companies themselves maintain that DFS is a game of skill, not chance. Therefore: not gambling.
A number of legal authorities have disagreed. The Attorney General of the gambling capital of the world (Nevada), recently banned operation of DFS leagues without a gambling license, calling them "gambling games" and saying that they "may also constitute lotteries." Since neither DraftKings nor FanDuel has a gambling license or is likely to get one, that move essentially outlawed DFS across the state.
Other states that have banned or otherwise restricted daily fantasy sports include Arizona, Iowa, Louisiana, Montana and Washington. The feds have gotten involved too. Both the FBI and the Justice Department opened investigations into the major DFS companies in October.
Daily Fantasy Sports and the Stock Market
Since athletes in DFS are priced according to their expected performance, the key to winning is to find the diamonds in the rough, the athletes who have been undervalued and who could differentiate your roster from all the rest.
In this way DFS can be compared to trading on the stock market. While it's possible to win big with a few good guesses, in the long run, the only way to consistently earn a profit is to identify which stocks (or athletes) are worth more than their price tag.
Very few DFS players are capable of pursuing this strategy. According to sportsbusinessdaily.com, 1.3% of DFS players earn 91% of the profits. Like sophisticated day traders in the stock market, these top DFS players use complex statistical models to hone their picks. Yet, even these models only work when given a very large number of tries. That means spending thousands or even millions of dollars on entry fees.
For the typical DFS player, building a team based on his or her own intuitions, daily fantasy sports is therefore less a game of skill than it may appear. The variance of athlete performance means that even DFS players who make good picks won't necessarily win frequently enough to cover their entry fees.
This article originally appeared on SmartAsset.com.
More from SmartAsset.com:The Cities With Too Many (and Too Few) Sports TeamsShould College Athletes Be Paid?What Are Penny Stocks?