CVS Health's 3Q profit jumps, but revenue disappoints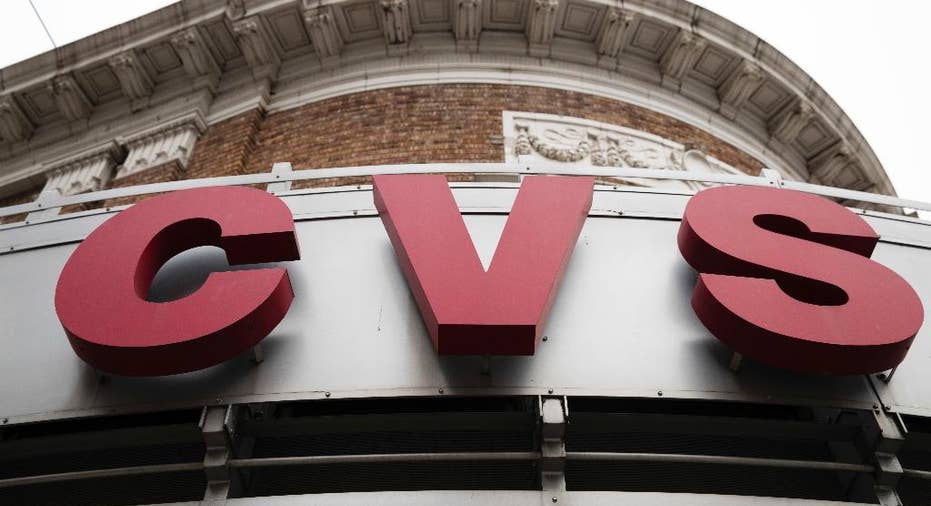 CVS Health Corp.'s third-quarter profit jumped on a boost in prescription volume and higher retail sales.
But its shares fell 13 percent in morning trading Tuesday as revenue fell short of Wall Street expectations and the company trimmed its outlook.
The drugstore chain and pharmacy benefits manager reported a 23.5 percent boost in profit to $1.54 billion, or $1.43 per share. Earnings, adjusted for one-time gains and costs, were $1.64 per share, topping Wall Street forecasts. The average estimate of 22 analysts surveyed by Zacks Investment Research was for earnings of $1.57 per share.
Revenue jumped 15.5 percent to $44.62 billion in the period, but missed Street forecasts. Twenty-two analysts surveyed by Zacks expected $45.31 billion.
The bulk of the revenue boost came from the pharmacy benefits unit, with an increase of 19.2 percent to $4.9 billion. Prescription claims volume was the key driver. The retail and long-term care unit had a 12.5 percent revenue boost to $20.1 billion, mainly on operations within Omnicare, a long-term care facility unit that CVS bought in 2015.
For the current quarter ending in December, CVS Health expects its per-share earnings to range from $1.64 to $1.70. Analysts surveyed by Zacks had forecast adjusted earnings per share of $1.79.
The Woonsocket, Rhode Island-based company expects full-year earnings in the range of $5.77 to $5.83 per share, down from prior guidance of $4.92 to $5.
The company announced Nov. 3 that it was cutting about 600 jobs to streamline its operations. CVS Health employs more than 240,000 people nationwide. Meanwhile, CVS Health's two main competitors in the U.S. drugstore market, Walgreens and Rite Aid, are planning to team up in a $9.41-billion deal that is still being reviewed by federal regulators. That combination could create a drugstore chain with more than 12,700 U.S. locations, or far more than CVS Health operates.
CVS Health Corp. runs the nation's second-largest drugstore chain and has more than 9,600 locations globally, counting the Target business. It also runs the second-largest pharmacy benefits management, or PBM, businesses. PBMs run prescription drug plans for employers, insurers and other customers. They process mail-order prescriptions and handle bills for prescriptions filled at retail pharmacies.
Its shares fell $10.85, or 13 percent, to $72.64 in morning trading. CVS Health shares have dropped 26 percent in the last 12 months.
_____
Elements of this story were generated by Automated Insights (http://automatedinsights.com/ap) using data from Zacks Investment Research. Access a Zacks stock report on CVS at https://www.zacks.com/ap/CVS
_____
Keywords: CVS Health, Earnings Report, Priority Earnings